Fall career fair season at The University of Alabama is approaching with the first of four interview opportunities set for Sept. 27 in Coleman Coliseum. The Career Center has all the tools you need to impress prospective employers.
What / When / Where / Who
General Interest & Business Career Fair – Sept. 27, 10 a.m.-3 p.m., Coleman Coliseum
For students from all majors interested in internships and full-time jobs.
Technical & Engineering Career Fair – Sept. 28, 10 a.m.-3 p.m., Coleman Coliseum
170 companies participating. Log into Handshake for more information.
Education Interview Day – Oct. 19, 8 a.m.-2 p.m., John England Hall
For education majors and students interested in full-time teaching positions.
Health & Social Services Career Fair – Oct. 23, 10 a.m.-3 p.m., Capstone College of Nursing
For nursing, social work and other health-related majors interested in internships and full-time jobs.
Current students and alumni are invited to all events.
First-Time Visitor?
Walking into a large career fair can be intimidating, but not with the proper preparation. Be ready with the Career Center's multiple crash courses to help you put your best foot forward.
Look the Part
First impressions are crucial when students and prospective employers first meet and the Denise and Chandler Root Crimson Career Closet is a must for that business casual or professional look. Students can schedule an appointment through Handshake to shop and borrow the attire needed for an interview or career fair.
Leave an Impression
No need to spritz that resume with perfume when an awesome professional headshot will do. Schedule a free appointment with the Iris Headshot Booth and leave a lasting impression on prospective employers.
There's an App for That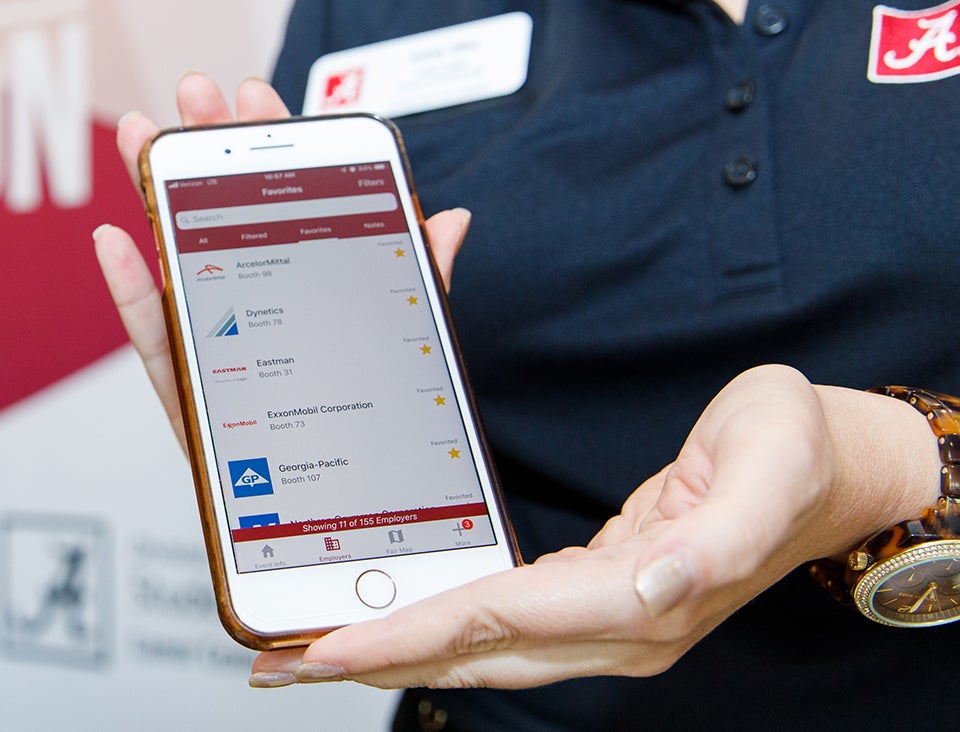 The Career Fair Plus app allows students to keep track of all career fair information in one place. Browse employers attending the career fair, access table maps, upload your resume to easily send to employers and even make notes about employers, too.
earn more tips including interview prep and resume reviews on the Career Center's website.