TUSCALOOSA, Ala. — Eight individuals who made a difference in Alabama through their business contributions will be inducted into the Alabama Business Hall of Fame Class of 2022 during a ceremony at Haven in Birmingham Thursday, Nov. 10.
Inductees are Walter Batson Jr. of Huntsville; F. Dixon Brooke Jr. of Birmingham; Ronald G. Bruno of Vestavia Hills; Grayson Hall of Birmingham; Alexis M. Herman of Washington, D.C.; Michael Mouron of Birmingham; William S. Propst Sr. of Huntsville; and C. Kemmons Wilson Jr. of Memphis, Tennessee.
The Culverhouse College of Business at The University of Alabama is home to the Alabama Business Hall of Fame, located in the College's Hewson Hall. The College also organizes the annual induction ceremony.
Learn more about the Alabama Business Hall of Fame as well as ticket and table sponsorship information on the Alabama Business Hall of Fame's website.
Walter Batson Jr.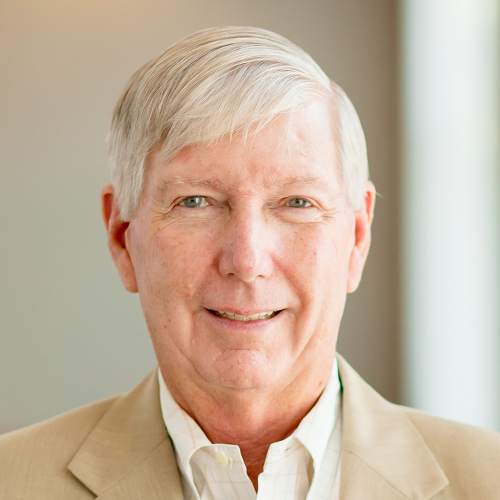 Batson is co-founder and chairman of the board of InterFuze Corp., a Huntsville-based firm offering professional and technological products and services to the federal government.
In 1990, Batson co-founded Camber Corp., which provides technological and programmatic solutions related to defense, aeronautics and cyberinfrastructure. Through his visionary leadership, Camber Corp. grew from three employees into a diversified company with over 2,000 employees and almost $500 million in revenue supporting government clients such as NASA, the United States Department of Defense and the intelligence community. It has also expanded its client base globally. The company is now in Huntington Ingalls Industries' portfolio.
Batson's passionate involvement with the ARC of Madison County — as a former president and current board member — illustrates his commitment to the greater community. He is also a member of the Culverhouse College Board of Visitors and a board member of Biztech, which is concerned with supporting small start-ups.
He has a master's in operations research and bachelor's degrees in statistics and accounting from Culverhouse College of Business.
F. Dixon Brooke Jr.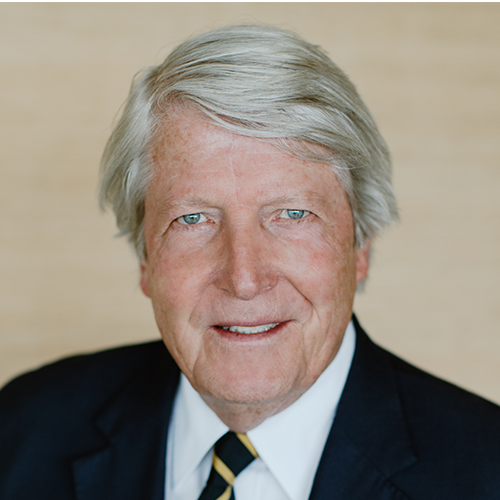 Brooke is the retired CEO and president of EBSCO. The Birmingham-area-based company boasts business lines including publishing, information services, insurance, manufacturing, real estate and outdoor products.
Over his 49-year career Brooke served EBSCO in various capacities and was president and CEO from 2005 to 2014. The company ranks among the top three Alabama-based privately held firms. And it gives back: it supports area organizations through monetary contributions and volunteer service via its EBSCO Community Impact initiative. An avid outdoorsman, Brooke's interest in conservation led to EBSCO's recent work with Forever Wild Land Trust to preserve from development over 1,600 uniquely situated acres to expand Oak Mountain State Park.
Brooke's list of business and civic responsibilities is extensive. He is on the board of directors of EBSCO Industries, Synovus Financial Corp., McWane Inc., the Alabama Symphony Orchestra, the Alabama Wildlife Federation and the Boy Scouts of America's Central Alabama Council. He previously served on the boards of the United Way of Central Alabama and the Community Foundation of Greater Birmingham, among other organizations.
He earned his bachelor's in business administration from Auburn University.
Ronald G. Bruno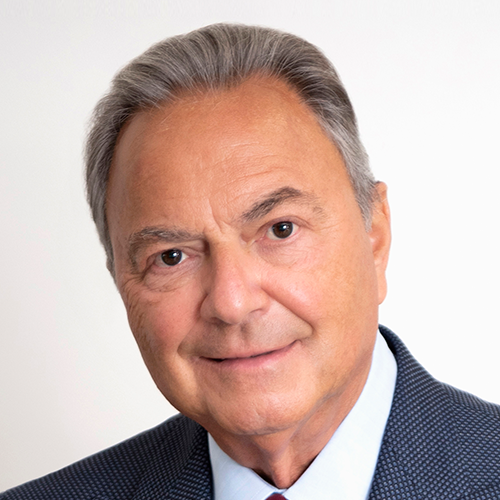 Bruno is an accomplished leader in business and philanthropy. He came up through the family business, Bruno's Supermarkets Inc., starting as a bagger and worked his way through the ranks to being named COO in 1985 and then CEO in the summer of 1991.
In December 1991 a plane carrying much of the company's leadership team crashed, killing all passengers, among them his father and uncle. Amidst the loss and grief, Bruno was named chairman. He quickly took the lead, and between 1991 and 1995, the company opened 15 new stores annually and expanded the Nashville and Atlanta markets. KKR purchased Bruno's Supermarkets in 1995 for $1.2 billion, the largest sale of an Alabama company to that date.
Bruno then set on a new path as a partner in Bruno Event Team, now one of the largest dedicated sports event management companies in the country. He serves as president of Bruno Capital Management, a family investment company he founded.
Throughout his career, Bruno has served on the board of directors for several publicly traded companies, including Bruno's Inc., Russell Athletic Corp., Books-A-Million and SouthTrust Bank. He also serves his community through membership in numerous civic organizations.
He graduated from Culverhouse College of Business with a Bachelor of Science degree in marketing.
Grayson Hall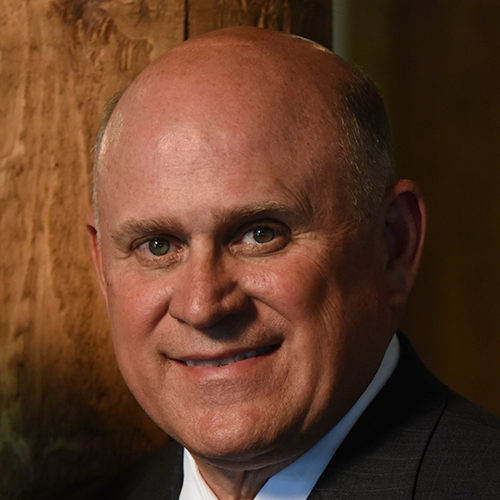 Hall is the Birmingham-based retired chairman and CEO of Regions Financial Corp., the state of Alabama's only Fortune 500 company. He retired from Regions in 2018 after a 38-year career, which started when he joined its predecessor AmSouth Bancorporation as a management trainee. Over time, he served in roles of increasing responsibility and was named president and CEO in 2010, and chairman in 2013. No matter his role, Hall never lost his focus on the people and communities Regions serves.
Hall's tenure as CEO began as Regions and its peers across the banking industry were navigating the impacts of the Great Recession. His leadership and vision helped Regions emerge stronger. Hall championed a set of strong core values, a culture built around teamwork and service, and a deliberate focus on creating shared value for customers, communities, associates and shareholders. The company went from reporting a loss in 2010 to posting strong profits in the years before Hall retired. Regions Bank is now a regional powerhouse with a branch network reaching 15 states and specialty capabilities serving clients nationwide. At the time of Hall's retirement, it had a $7.6 billion impact on Alabama's economy. As of July 2022, the company had a market value of approximately $17 billion.
Hall is on the board of Vulcan Materials, Great Southern Woods Holdings Inc. and Alabama Power. He has also given his time to a variety of philanthropic and community-focused organizations including the Newcomen Society of Alabama, Birmingham Business Alliance and Children's of Alabama. He is also a member of The University of Alabama President's Cabinet and the Culverhouse College of Business Board of Visitors.
Hall earned his bachelor's degree in economics from Sewanee, the University of the South and his MBA from The University of Alabama.
Alexis M. Herman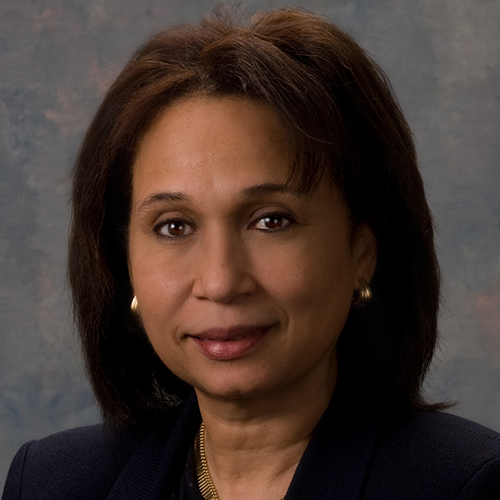 Herman is a highly accomplished leader in both business and the public sector and is based in Washington, D.C. She started her career working in Mississippi shipyards helping connect employers to area talent, which later translated to her creating the Minority Women Employment Program in Atlanta in the early 1970s. That program placed the first women of color in professional and technical roles at major corporations like General Motors, Xerox and Delta Air Lines.
At 29, she was nominated to serve as director of the Women's Bureau in President Jimmy Carter's administration, and in that role, advocated for equal pay for working women. She later served as CEO of the 1992 Democratic National Convention and in several positions within the Clinton administration. In 1997, she was nominated and confirmed as the 23rd U.S. Secretary of Labor, playing a critical role in settling or mediating a number of labor disputes and issues.
After leaving the public sector, she served as chair and CEO of risk management firm New Ventures LLC. She is also on the board of directors of Entergy, MGM Resorts and the Coca-Cola Company.
Herman has also been engaged with a series of civic- and community-focused organizations, including the National Urban League, the National Council of Negro Women, and the chair of the Advisory Board of Heart of Mary School in Mobile.
She graduated from Xavier University of Louisiana with a Bachelor of Arts in sociology.
Michael A. Mouron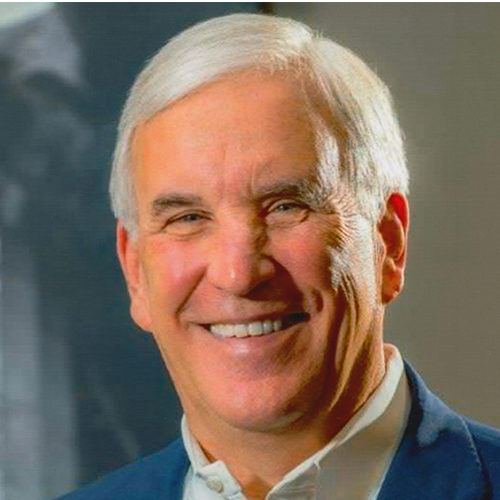 The impact of Mouron's innovative approach toward student housing can be felt on college campuses across the country. His firm, Capstone Development Corp., based in Birmingham, developed the "leased by the bed" model for student housing in the 1980s.
This model was successful, but it was the development of a new method for financing projects that reduced exposure to partnering universities that truly helped Capstone scale its growth. From 1990 until Mouron's retirement as chairman in 2012, Capstone developed about $3 billion in public-private student housing communities. Upon his retirement, Mouron divided Capstone into four "successor companies" giving the people running the various divisions ownership.
In his retirement, Mouron, who lives in Mountain Brook, focuses on a variety of adaptive reuse projects in Birmingham. He is also committed to giving back to his alma mater as co-chairman of the Rising Tide Capital Campaign, a member of The University of Alabama's President's Cabinet, Bryant Society and UA's Adapted Athletics Board of Visitors. This latter group is a special point of focus for Mouron: in 2017, he and his wife Kathy made gifts totaling $4 million to support construction of Stran-Hardin Arena, a $10 million multipurpose facility for the University's adapted athletics program. He also supports many other organizations, including serving on the boards of First Horizon Bank Birmingham, Mountain Brook's Planning Committee and the Lakeshore Foundation's Advisory Council.
He graduated from Culverhouse College of Business with a degree in accounting.
William S. Propst Sr.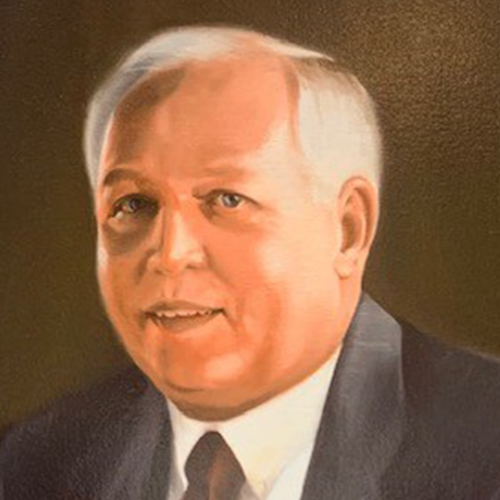 Propst was a stalwart supporter and advocate for Huntsville — and played an immense role in growing and nurturing the community's economic interests. He started his career as a pharmacist and in the 1960s, opening several pharmacies in the Huntsville market. In 1968, he entered into an innovative relationship with Kmart to locate his pharmacies inside the retailer's stores. The model was a success and soon, Propst was hired to open pharmacies in 1,850 Kmarts nationwide.
Kmart later established Qualitest Pharmaceuticals and tapped Propst to lead the generic drugs manufacturer. Eventually, Kmart divested itself of Qualitest, and Propst took ownership and moved operations to Huntsville in 1986. Under his leadership, it became one of the largest generic drug manufacturers in the country. The company was purchased by Endo International in 2007.
After the sale of Qualitest, Propst focused his energies and resources on supporting the Huntsville community. He made gifts to the city's arts community, funded facilities at the Von Braun Center, and helped establish the Paul Propst Center for Precision Medicine.
He is a graduate of Samford University School of Pharmacy.
He died on Feb. 1, 2019, at age 81.
C. Kemmons Wilson Jr.
Wilson is principal and vice chairman of the board of directors of Kemmons Wilson Companies, a family-owned company involved in the management of various business interests in four broad categories: hotel/resort management, real estate, private equity and aviation. The company was founded in 1948 by his father, Kemmons Wilson Sr., and principally operated in the hospitality industry. By 1972 the company managed over 1,400 hotels around the world under the Holiday Inn banner. In 1990, Wilson Sr. sold his interest in the chain.
In the decades since, the company has diversified and manages or owns hotel properties across Alabama, including Embassy Suites in downtown Tuscaloosa and the hotel at Alabama's Gulf State Park.
Wilson's generosity and commitment to civic engagement knows no bounds. He is a member of The University of Alabama President's Cabinet and Culverhouse College of Business Board of Visitors and a former trustee of Furman University. He is chairman of the board of the Kemmons Wilson School of Hospitality and Resort Management at the University of Memphis. He was also a member of the board of directors of Regions Financial Corp.
Furthermore, he is on the board of directors of Campus Crusade for Christ, DownLine Ministries and Baptist Hospital Foundation. For the past 25 years, Wilson has intentionally invested in the next generation through mentoring and discipleship, and fostering stewardship. He has started numerous ministries and planted a church where he serves as an elder.
For all his contributions, he has been named Memphis' "Philanthropist of the Year" and "Mentor of the Year."
Wilson earned his bachelor's degree in business from The University of Alabama and graduated from Harvard Business School's Owner/President Management program.