Moving around campus has evolved over the years with students using Crimson Ride, scooters and golf carts these days. But there was once a time when a mule-drawn trolley was a convenient method of transportation.
During a recent UA construction project, old trolley tracks were unearthed along University Boulevard near Gallalee Hall, providing a glimpse into transportation through campus and the city that was introduced more than 140 years ago.
The initial version of streetcar service in Tuscaloosa appeared in the early 1880s in the form of a tram pulled by horses and mules. The rail line connected downtown Tuscaloosa to the UA campus via Broad Street, now University Boulevard. According to a 1971 article by Tuscaloosa resident Fred Maxwell, one of the early mule drivers for the railway was William Brandon, who would later serve as governor from 1923 to 1927.
The second iteration came later that decade in the form of steam-powered trolleys. Known as dummy trains to residents, the rail line served both citizens and businesses needing to transport freight. The horse-drawn trolley and dummy train coexisted on the rail line until the horsecars were discontinued in the late 1890s.
In 1915, the street rail was electrified and operated by the Tuscaloosa Railway and Utilities Company. Eight years later, the trolley line was sold to Alabama Power Company.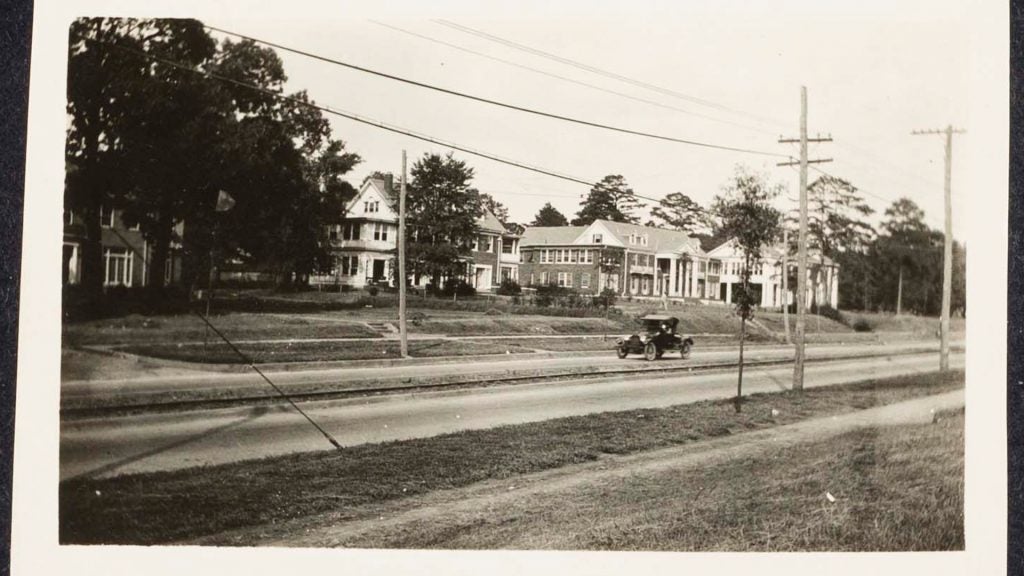 During its years of operation, the four-mile trolley line provided transportation to UA students, faculty and staff moving across campus and the city. The railway offered special service to campus for sporting events and dances. In addition, a special weekend service brought passengers to Lake Loraine that was once located on the Bryce property.
In 1941, electric streetcars started going offline as Tuscaloosa shifted to a bus system operated by Alabama Power. All streetcar services were discontinued the following year.