While most think of summer as a quiet time on campus, countless men and women are hard at work building, renovating, and in the case of this past summer, even imploding facilities across UA's more than 1,000 acres.
Here's a brief update of several recently completed and in-progress projects.
Tutwiler Hall
The skyline of the UA campus was forever changed on July 4 when the former 13-story Tutwiler Hall was imploded.
Once the dust settled, the sun beamed on the new Tutwiler Hall standing adjacent to its predecessor. The new 1,284-bed residence hall consisting of double-occupancy units with private bathrooms welcomed its first class of first-year female residents several weeks ago.
The first floor includes a 16,600-square-foot multipurpose room that also serves as a storm shelter capable of holding approximately 1,413 residents. The building also features public community spaces with TVs and whiteboards, laundry rooms on each floor, a fitness area and craft room.
Harris Hall
Harris Hall was demolished over the summer to make room for Drummond Lyon Hall. The demolition process was very different from Tutwiler Hall because bricks from Harris are going to be preserved for future use.
Drummond Lyon Hall will be home to the College of Human Environmental Sciences' fashion retailing and apparel design concentrations. The 25,000-square-foot-facility will house The Fashion Archive historical garment and textiles collection, a conservation laboratory, exhibition galleries, two cutting-edge studio classrooms, flex space for receptions or lectures, and offices for fashion retailing and apparel design faculty.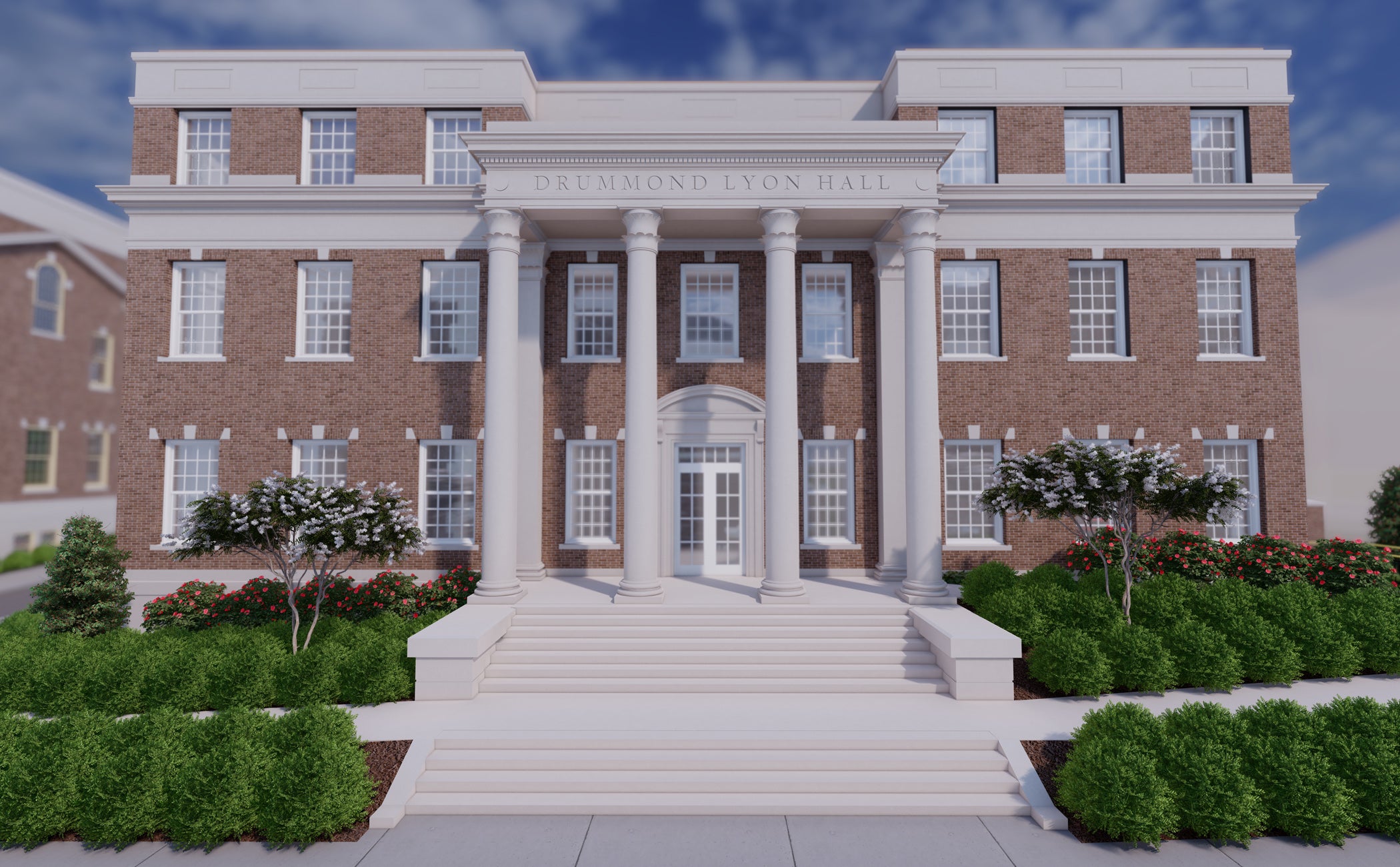 Bruno Business Library
The Bruno Business Library closed for interior renovations in February. Improvements include new flooring, paint, ceilings, light fixtures, sprinklers, HVAC systems and enhanced Wi-Fi. The updates provided additional open, collaborative, small group study spaces in the library, and updated the computer lab with furniture to promote student group study activities.
Bruno Library is now open.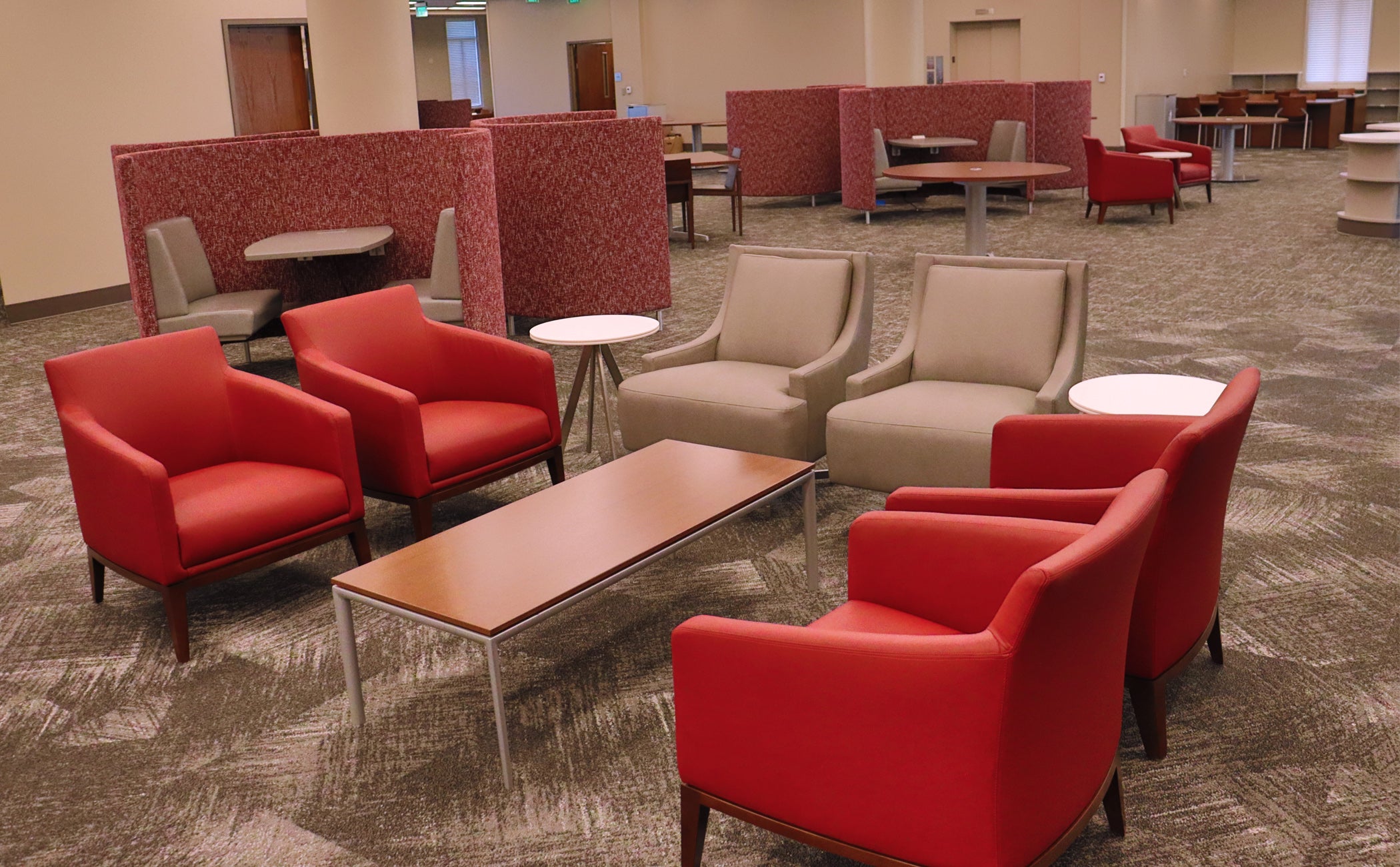 Bryce Main Renovation
The transformation of Bryce Main continues as UA reenergizes and reimagines the historic facility, allowing it to not only be an important part in the story of how campus developed in the past but also how campus will grow in the future. In April, the University hosted a groundbreaking for the Catherine and Pettus Randall Welcome Center that will be located in Bryce Main.
In addition to housing the Randall Welcome Center, Bryce Main will also house museums dedicated to the history of the University and mental health in Alabama as well as faculty and staff offices for the department of theatre and dance.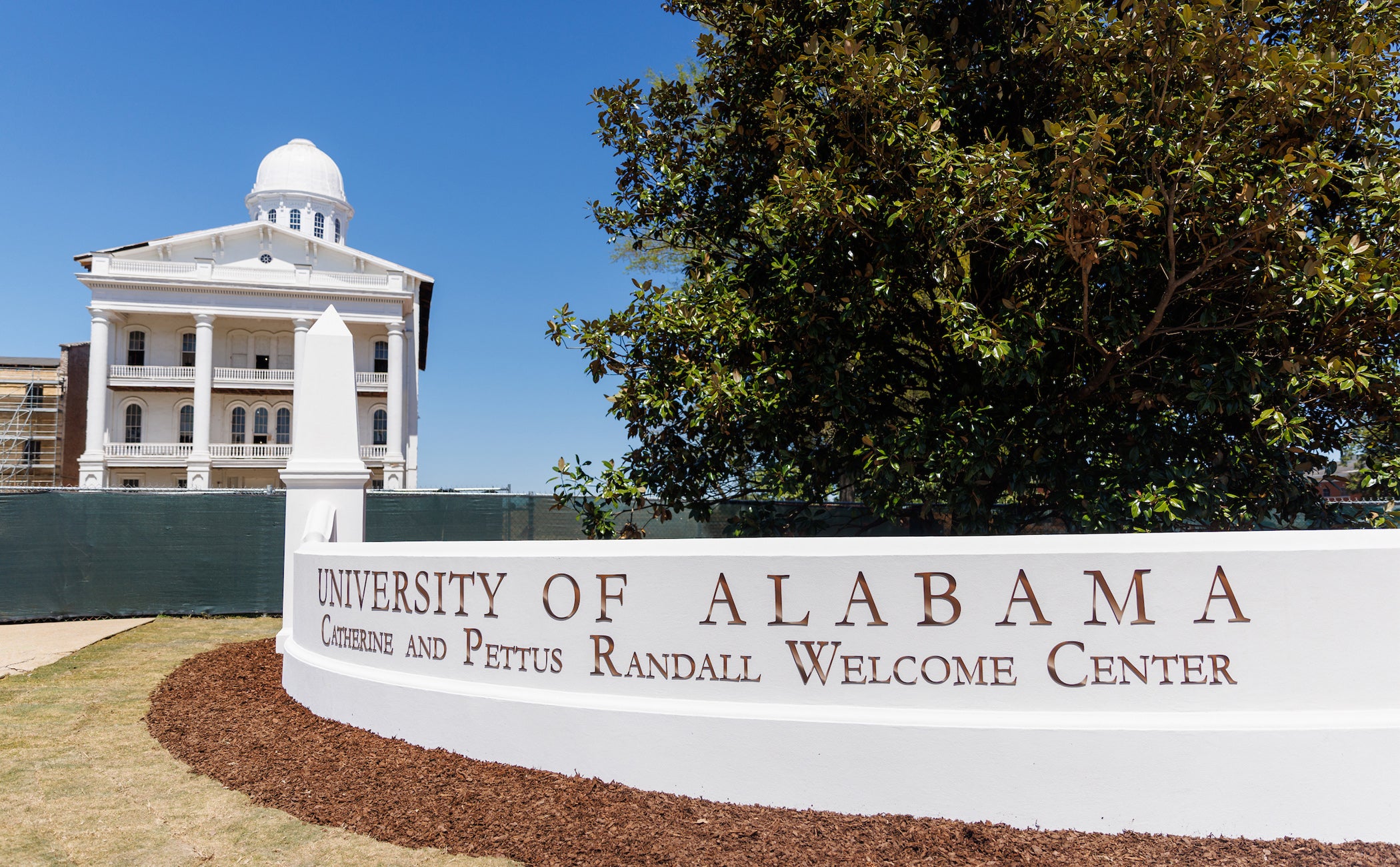 Bryce Lawn Community Safe Room
Construction of the Bryce Lawn Community Safe Room started in April. The new safe room will enhance safety and security during severe weather events for students, faculty and staff, and visitors in the vicinity of the Bryce Lawn area on the campus. The conveniently located and accessible multipurpose facility will also provide program space for campus groups including events, breakout meeting spaces and general use.
The Bryce Lawn Community Safe Room is scheduled to be complete in spring 2023.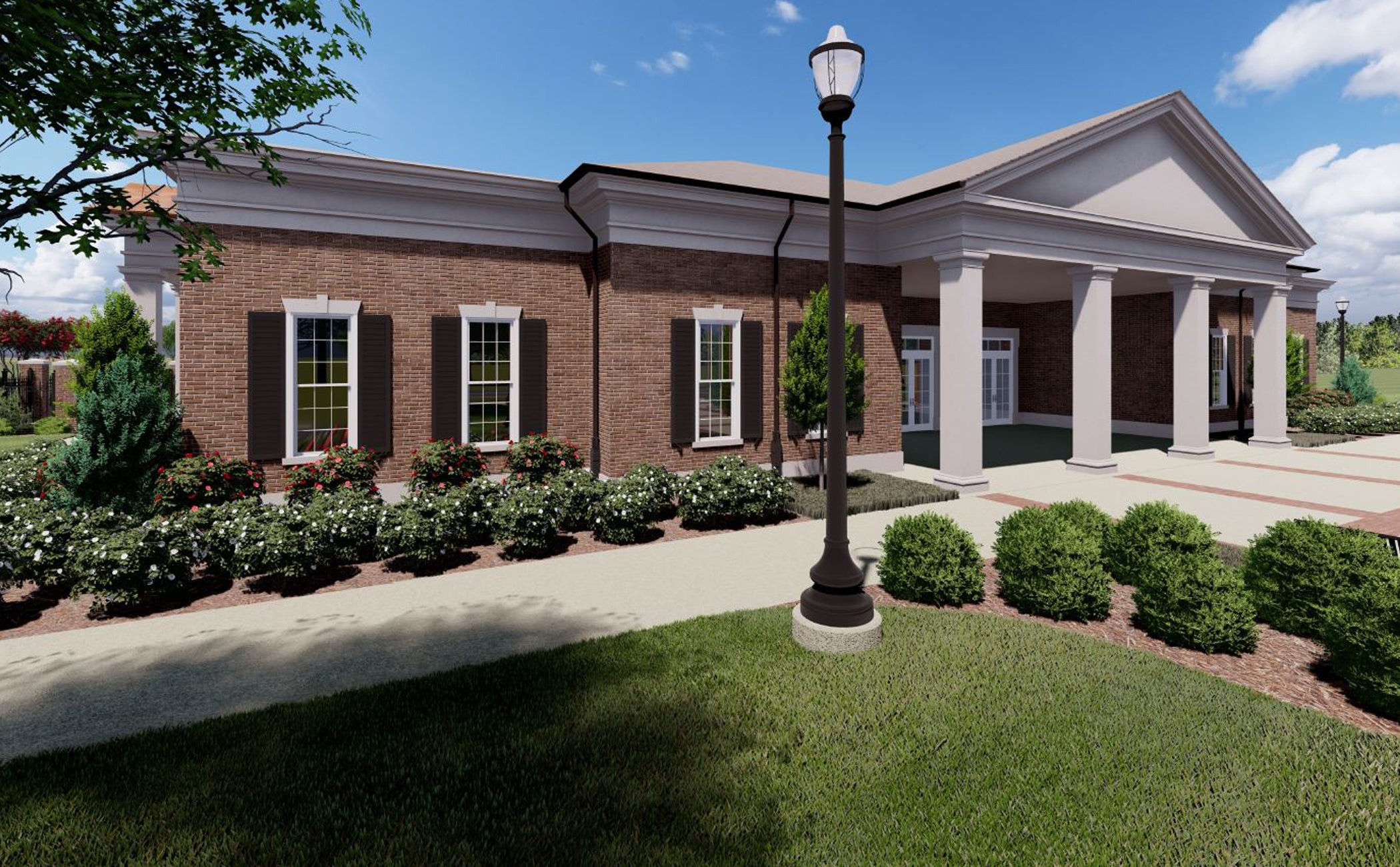 For a complete list of ongoing projects around campus, visit buildingbama.ua.edu.