The UA community celebrated the launch of the Asian American and Pacific Islander Association, an employee resource group, with a special event on Feb. 7.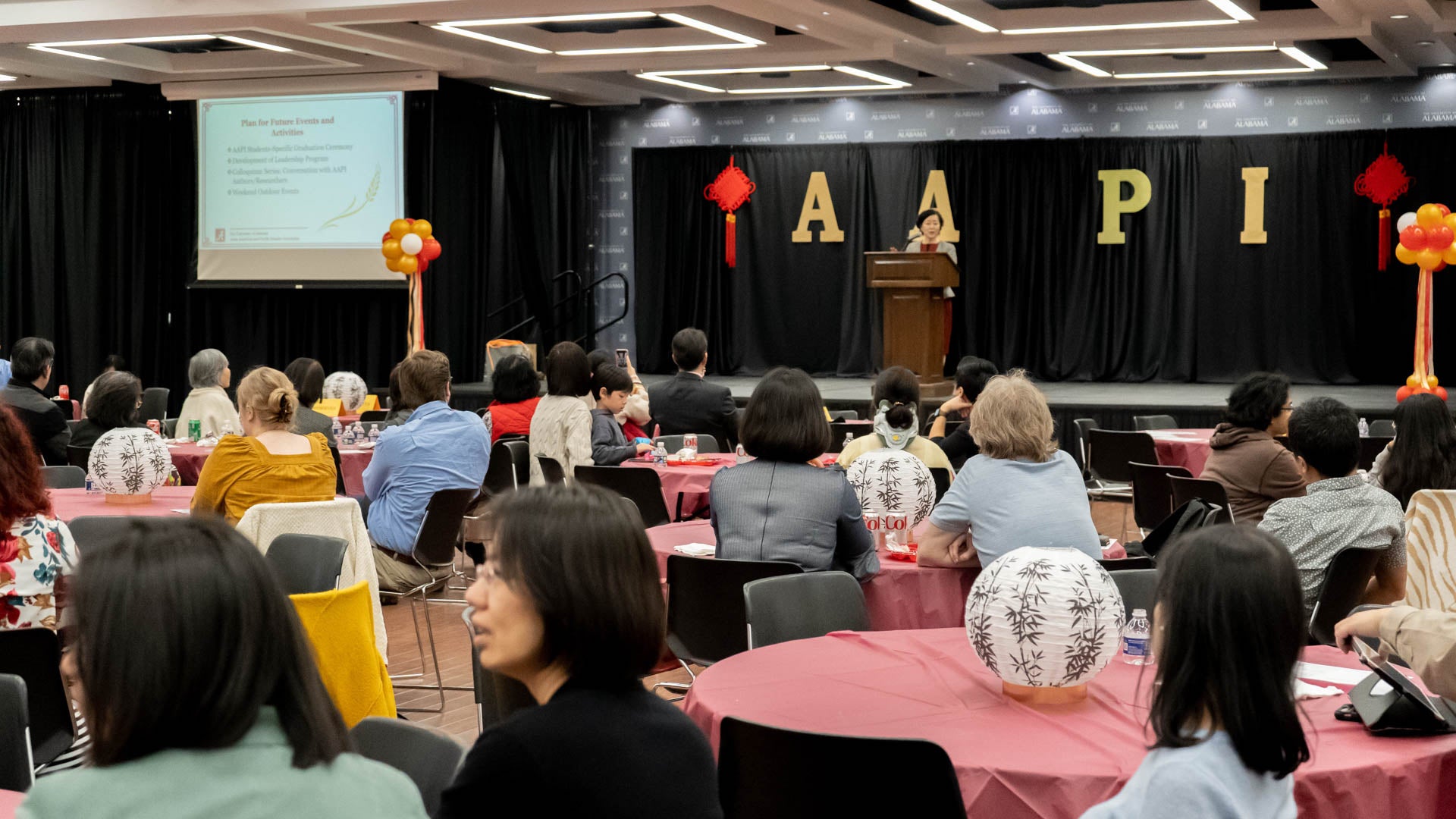 The association offers educational opportunities around AAPI culture, history, heritage and diversity within the AAPI community, and contributes to the campus learning environment. Dr. Hee Yun Lee, professor and endowed academic chair at the School of Social Work, serves as an inaugural and founding president of the association.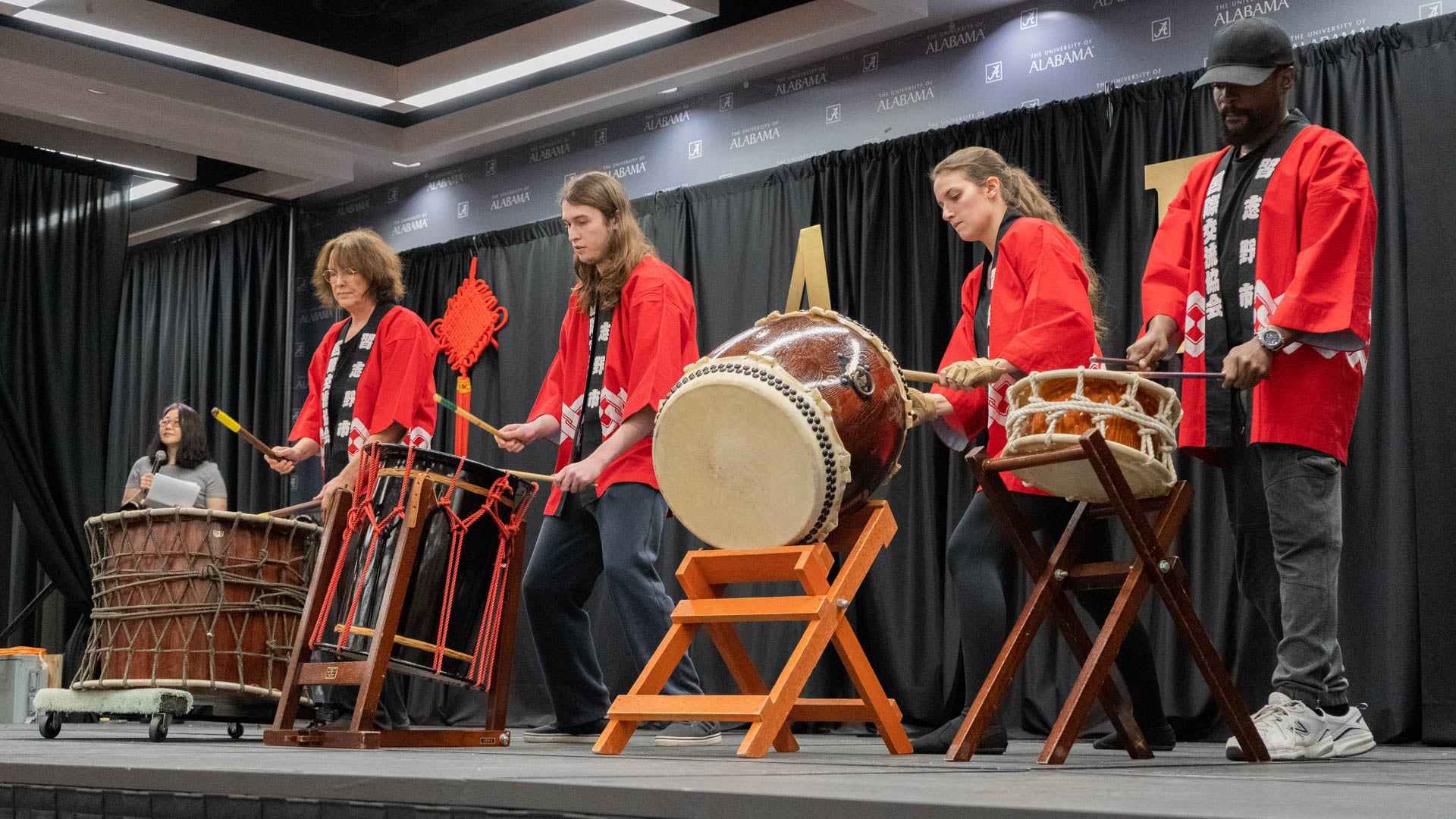 Approximately 300 attendees were treated to several performances and demonstrations, including a Japanese drum performance by Nozomi Daiko, a traditional Japanese drumming ensemble made up of students and faculty at UA. The group is led by professor Laurie Arizumi, who teaches Japanese in the modern languages department.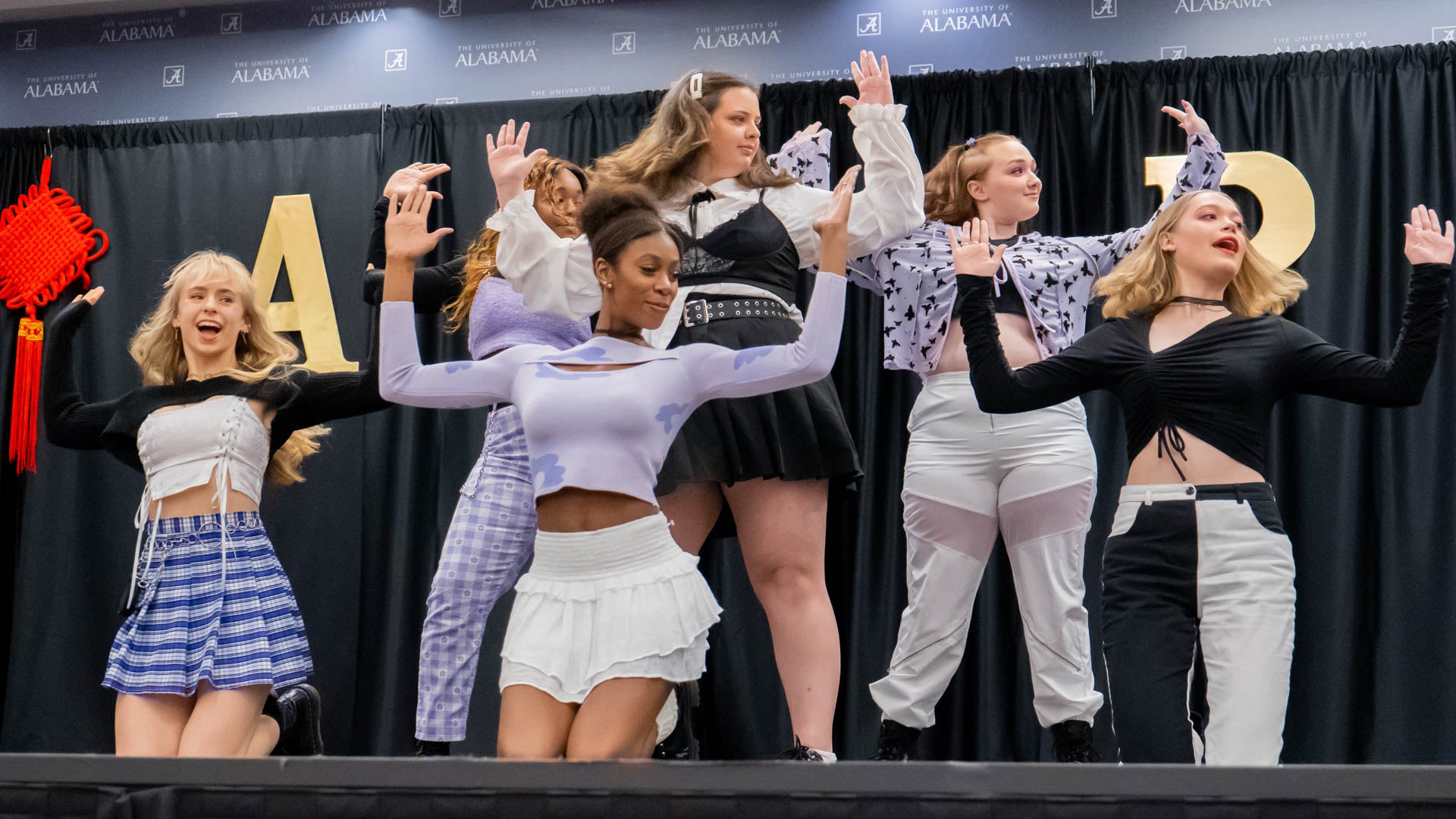 HallyUA, a K-Pop cover dance group established in 2021, performed a choreographed dance at the opening celebration. The group holds social events for people to experience Korean culture and K-pop, which is Korean pop music. Members Kayle Love, Trinity Williams, Maryella Woolf, Brennan Toney, Anna Holmes, Leah Tabor, Cierra Love and Markese Marshall performed.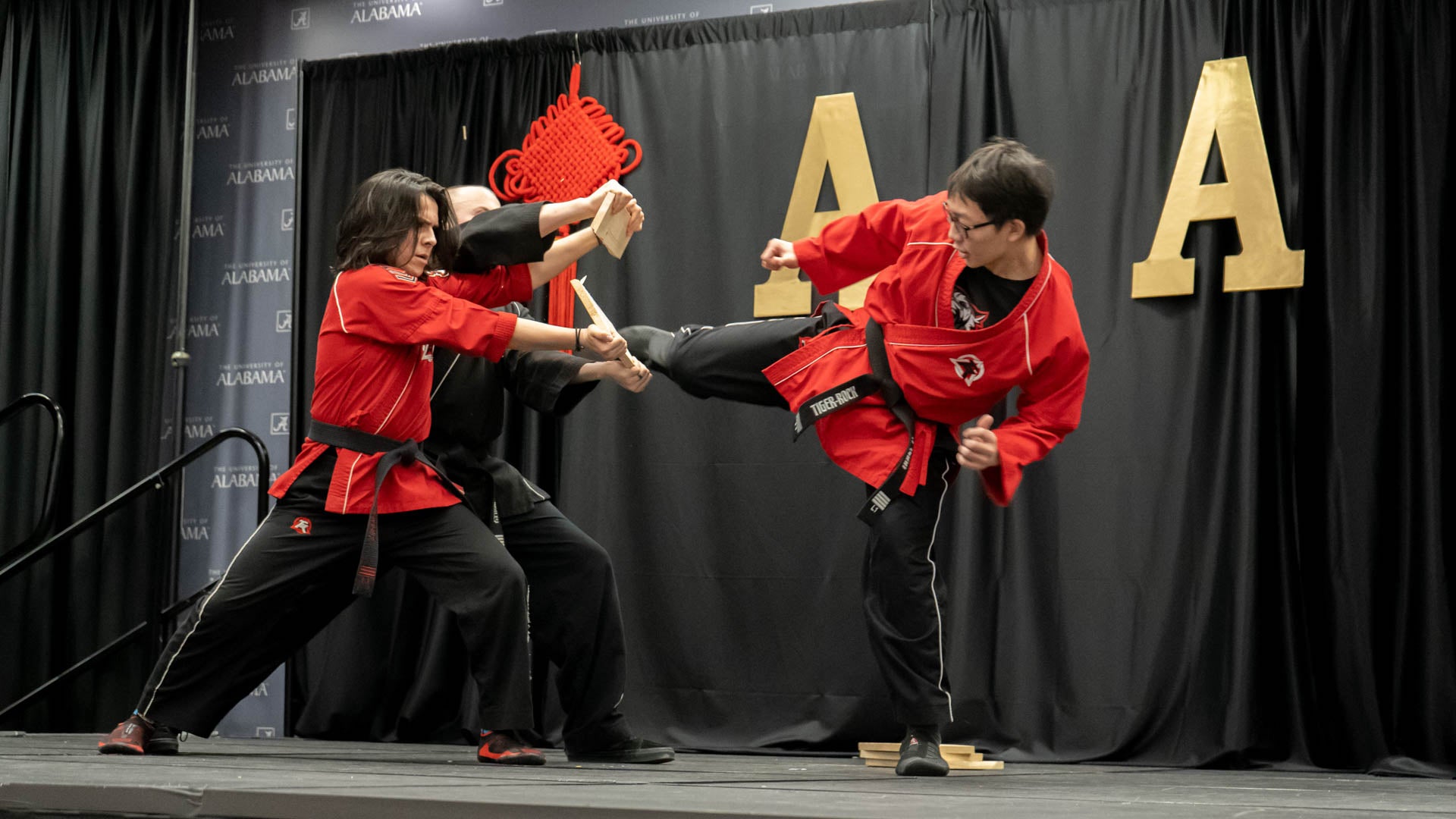 Tiger Rock Martial Arts demonstrated the Korean martial art of taekwondo. Performers Justin Yoon, Jayden Yoon, Gavin Zayas, Leanna Thurston and Arnav Gupta were led by master Brett Bailey.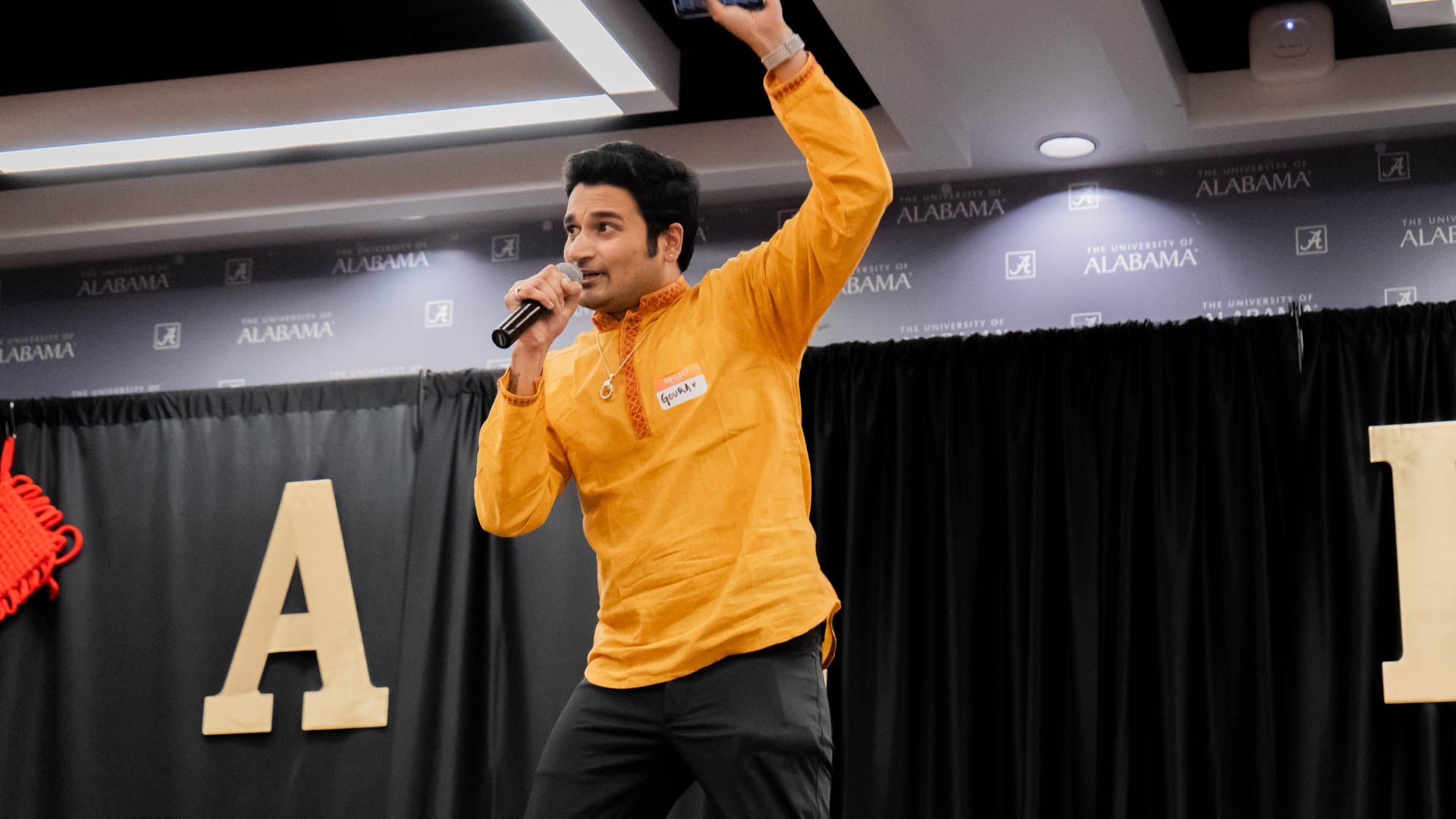 Gourav Rath, a doctoral student in the College of Communication and Information Sciences, sang a popular song from Bollywood, which is Hindi-language cinema from India.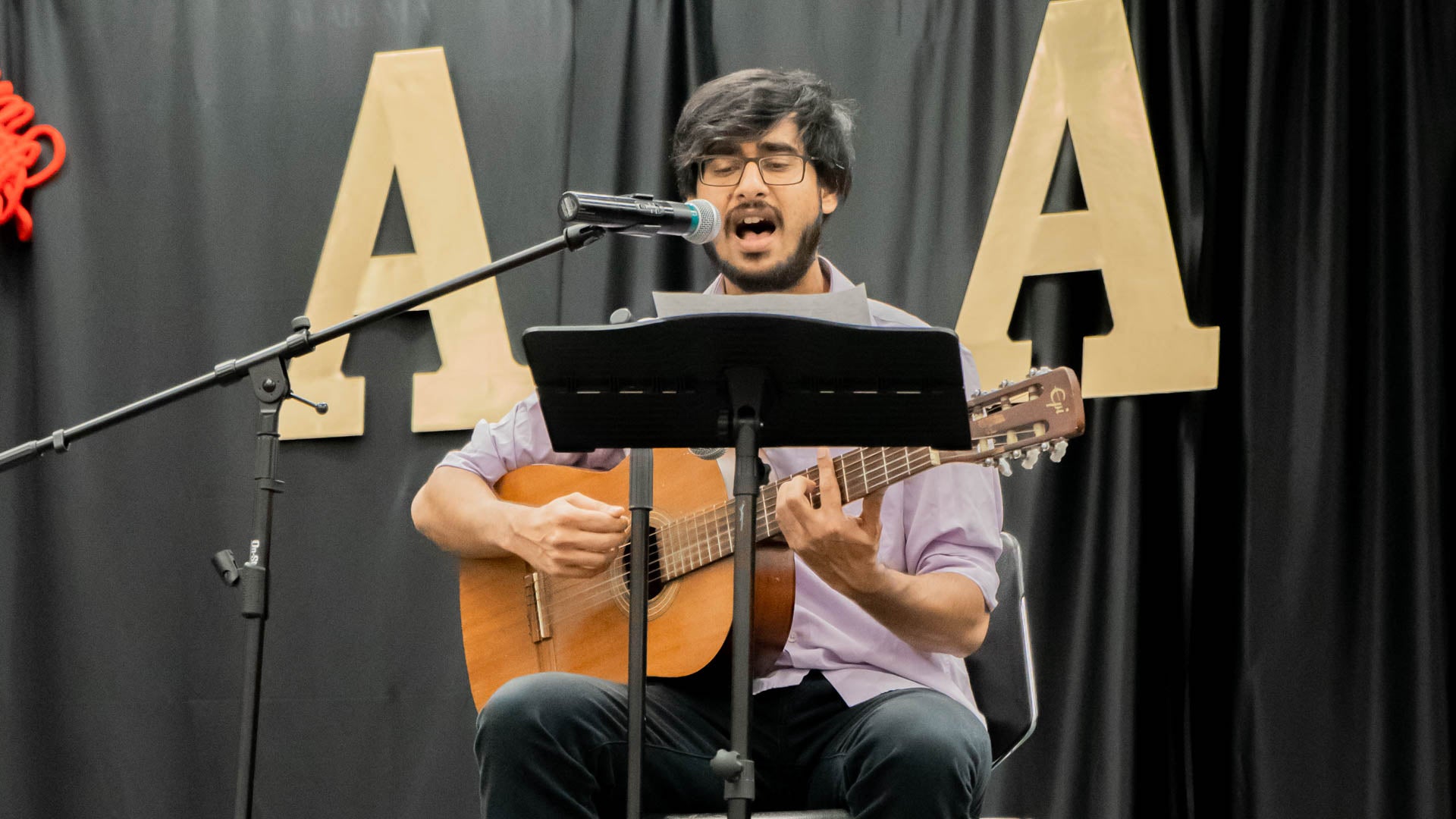 Sankha Aditya, a doctoral student in the department of aerospace engineering and member of the Indian Students Association of Tuscaloosa, sang and played an Indian Hindi song on the guitar.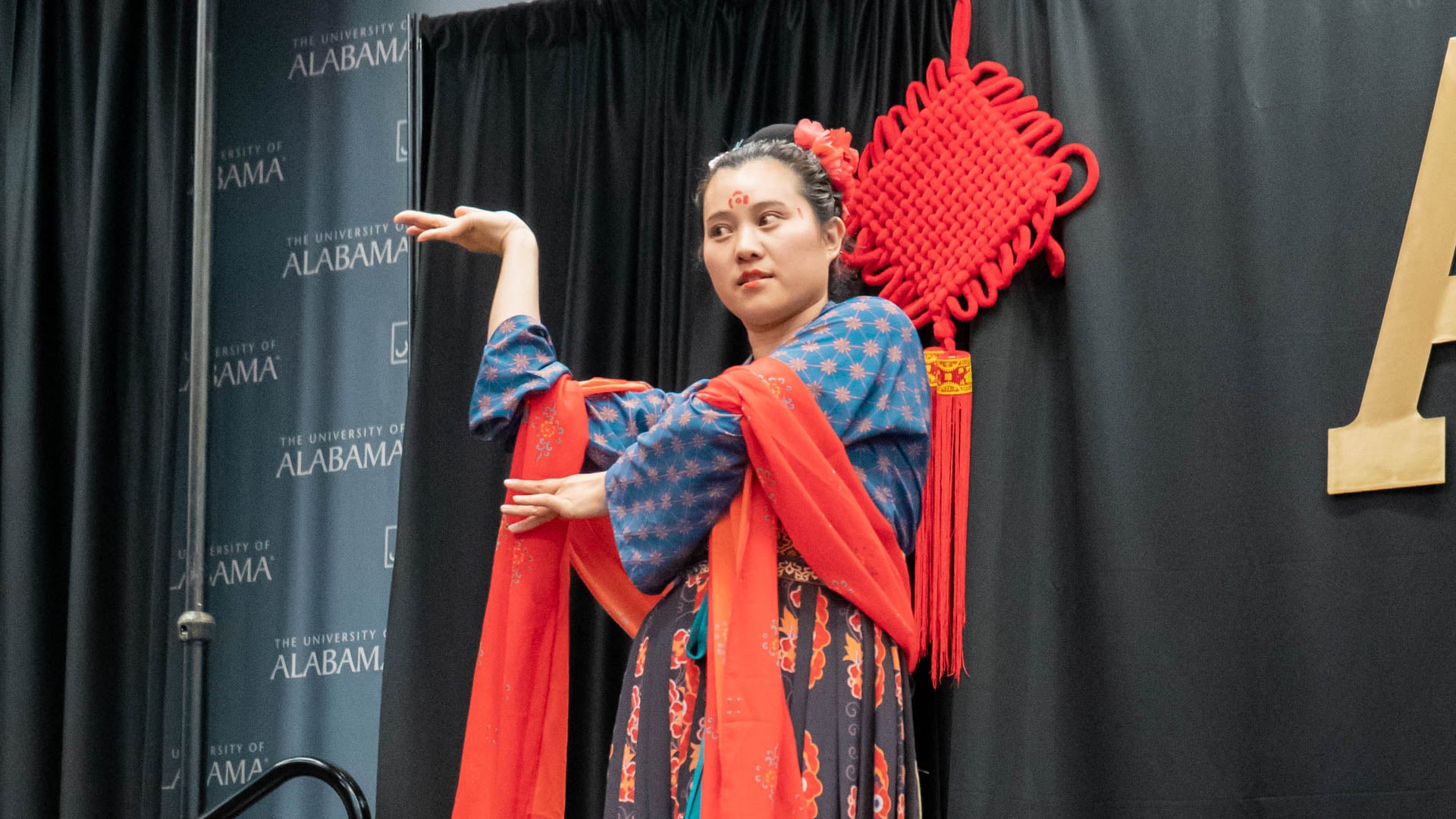 Hong Qiu performed a traditional Chinese dance of the Sui and Tang Dynasties. The music was Tang Song.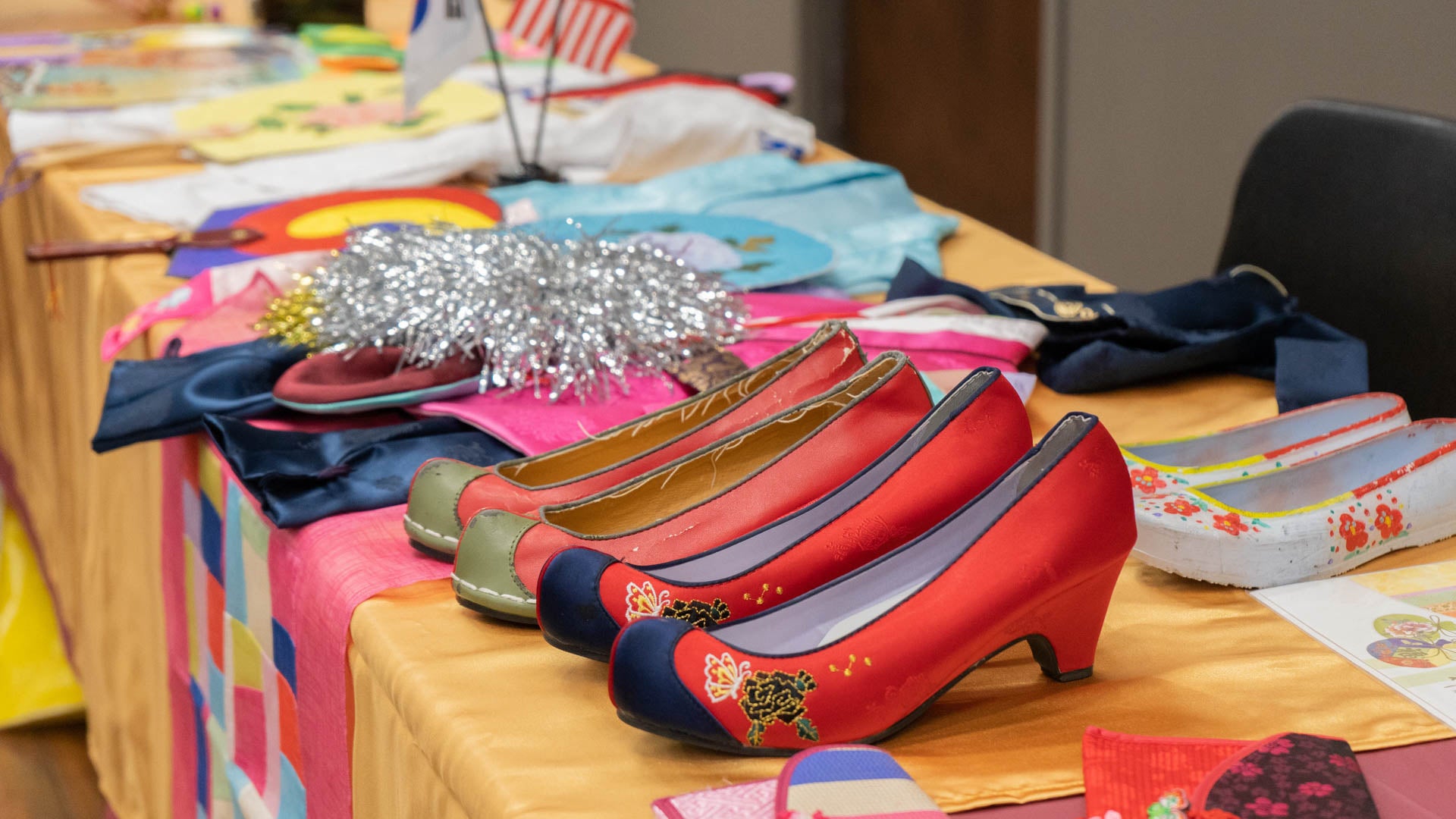 Faculty, staff and students at cultural tables educated attendees on Korean, Chinese, Indian, Japanese, Vietnamese, Bangladeshi and Nepalese cultures.
Learn more about the UA Asian American and Pacific Islander Association.
The University of Alabama, part of The University of Alabama System, is the state's flagship university. UA shapes a better world through its teaching, research and service. With a global reputation for excellence, UA provides an inclusive, forward-thinking environment and nearly 200 degree programs on a beautiful, student-centered campus. A leader in cutting-edge research, UA advances discovery, creative inquiry and knowledge through more than 30 research centers. As the state's largest higher education institution, UA drives economic growth in Alabama and beyond.