The month may be short, but that doesn't mean it isn't jam-packed with activities you won't want to miss.
On Campus
The University and the Office of Diversity, Equity and Inclusion are observing Black History Month with special events all month long. Check out DEI's events and news page to stay updated on the ways to celebrate.
Visit the Alabama Athletics website to browse its packed schedule of men's and women's basketball, baseball, gymnastics and softball. You won't want to miss these epic teams in action.
Don't forget University Programs, which is hosting and co-hosting a variety of fun evening events this month.
Roscoe Hall: Two Houses 
Throughout February, Dinah Washington Cultural Arts Center, free
Roscoe Hall, born into the Alabama legacy of Dreamland Bar-B-Que, is a lover of both the culinary and visual arts. His exhibition, Two Houses, shows his passions by entwining the two worlds using layered, mixed media techniques. The reception for Hall will be held on Feb. 3 from 5 to 7 p.m., and the free gallery will run through February.
Yevgeniya Baras and Pete Schulte
Through Feb. 24, Sarah Moody Gallery of Art, free
This dyad displays the artists' seemingly opposite styles, encouraging their audience to look deeper into the similarities in their creative processes. The collection showcases past works of the artists, alongside brand-new compositions, crafted pointedly for the gallery.
Craig Hultgren – Cello: Acoustic + Electronic
Feb. 1, 7 p.m., Frank Moody Music Building, free
Join Craig Hultgren, a member of the Alabama Symphony Orchestra, for a night of compositions dedicated to the artist, performed on both the acoustic cello and electronic cello.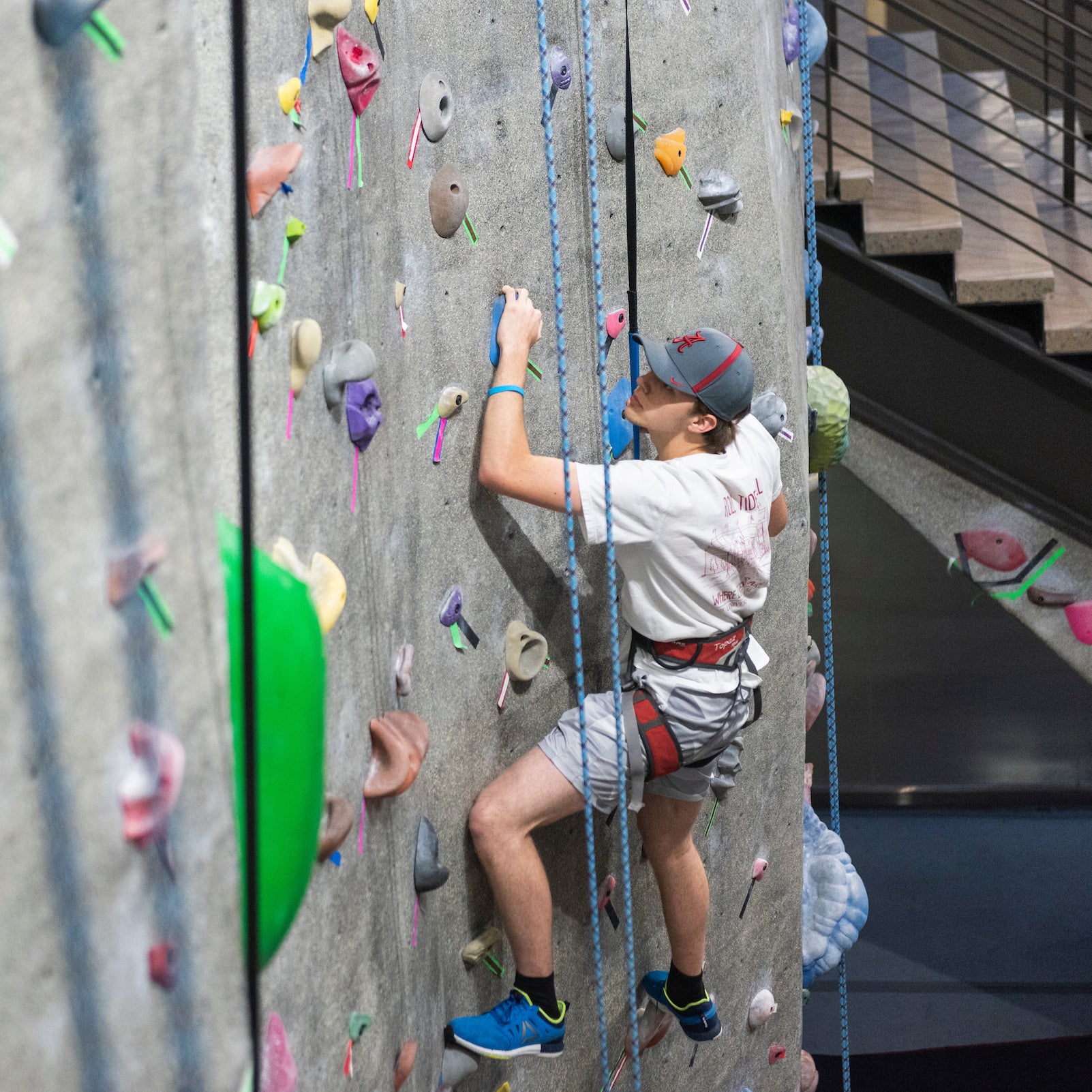 15th Annual T-Town Pulldown
Feb. 4, 8 a.m., Witt Activity Center, $30/$35
This annual climbing competition is open to all skill levels. Competitors can choose to participate in top rope, bouldering or combined formats, and winners will be announced for each skill level.
Health & Social Services Fair
Feb. 8, 12 p.m., Student Center Ballroom, free
Are you a graduate or undergraduate student interested in a career in health or social services? Visit the Student Center Ballroom on Feb. 8 to meet and network with employers about internships and job opportunities.
Spring 2023 Study Abroad Fair
Feb. 13, 10 a.m.-2 p.m., Student Center, free
Come explore study abroad options and meet Education Abroad staff, faculty and representatives from UA affiliate providers to find a program that works for you. As a bonus, you can enter several free giveaways at the fair.
Spring 2023 Career Fairs
Feb. 21 and 22, 10 a.m.-3 p.m., Coleman Coliseum, free
Visit Coleman Coliseum to network and learn about job opportunities and internships. The technical and engineering fair will be Feb. 21, followed by the general interest and business fair on Feb. 22.
Tuscaloosa & Northport
Art Night at Kentuck Art Center
Feb. 2, 5-8 p.m., Kentuck Art Center, free
This monthly event celebrates local artists and features live music, galleries and pop-ups from local vendors.
Saturday Art Market
Feb. 18, 9:30 a.m.-2 p.m., Kentuck Courtyard, free
Visit the second Saturday Art Market of the year to browse items from local vendors and peruse Kentuck's campus. Alongside vendors, participants can craft a make-and-take activity, play on the "big drum cart" and draw with sidewalk chalk.
Birmingham
Kwame Brathwaite: Black Is Beautiful
Throughout February, Abroms-Engel Institute for the Visual Arts, free
Kwame Brathwaite, "the keeper of images," is an artist who has been instigating and documenting social change since the 1950s. This exhibit was crafted to show how beauty standards affect the mental health of Black women.
Telluride 46th Anniversary
Feb. 4, 8 p.m., The Fennec, $20/$25
Formed in 1977, this Alabama band has been through nearly half a century and is still performing. Join Telluride in celebrating its 46th anniversary in the city that started it all.
Noir at the Bar
Feb. 25, 6 p.m., The Red Cat Coffeehouse @ Pepper Place, free
Spend a night with award-winning novelists as they read excerpts from their books accompanied by jazz musician Cashmere Williams. There will be book signings, sales and raffles featuring prizes from local vendors.