A Collection with a Purpose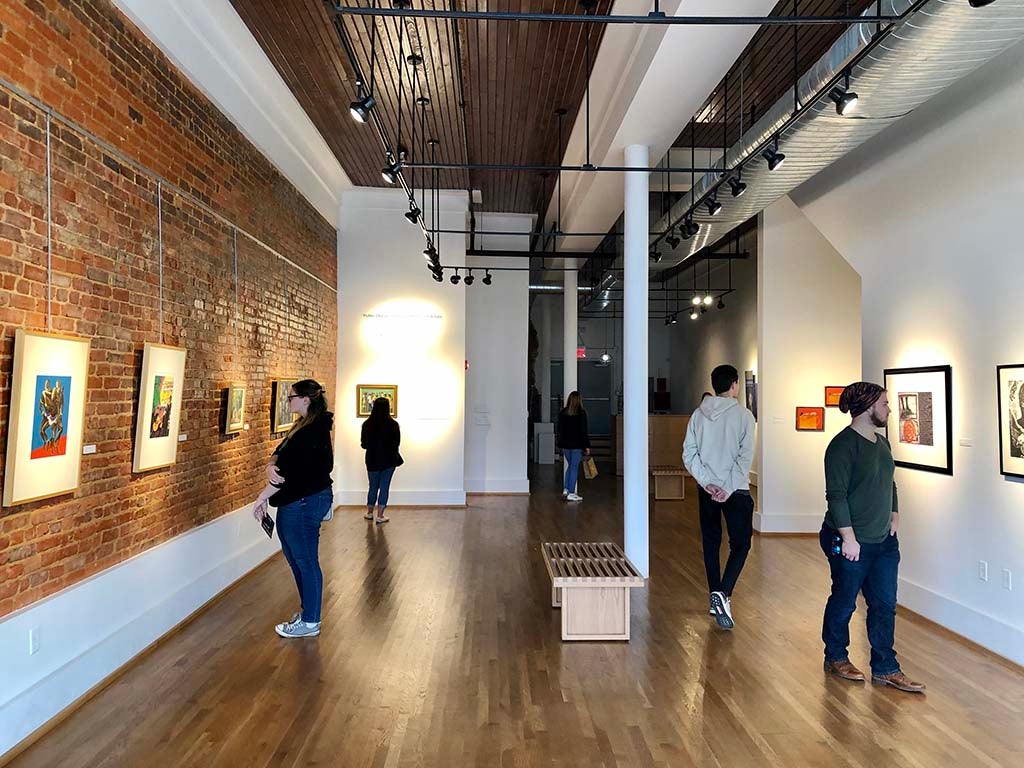 The Paul R. Jones Museum, part of the UA Department of Art and Art History and home of the Paul R. Jones Collection of American Art at The University of Alabama, presents a year-round schedule of exhibitions from the collection and by visiting artists. The collection is designed to share the works of American artists with the people of Alabama and beyond and to be used to educate students. Incorporated into UA's curricula, the collection provides students with opportunities to experience the significance of art firsthand.
Renowned Collection of African American Art
The Jones Collection is one of the largest and most comprehensive collections of 20th-century African American art in the world, amassed over decades by Paul Raymond Jones, described by Art & Antiques magazine as "one of the top art collectors in the country." He challenged what it meant to be a collector and a supporter of the arts. The museum honors his vision of art, community and continuous learning by hosting lecture series, workshops and more.
A Leader in Art and Social Change
Jones received numerous awards including the first Martin Luther King, Jr. Center for Nonviolent Social Change Outstanding Community Service Award, three Meritorious Awards from the Southern Conference of Black Mayors, the James Van Der Zee Award for Lifetime Achievement in the Arts and an Honorary Doctorate of Laws from The University of Alabama.
Open for Every Tuscaloosa First Friday Art Walk
The museum is open Monday through Friday 9 a.m.-5 p.m. and is located at 2308 Sixth Street, within walking distance of the Dinah Washington Cultural Arts Center. The first Friday of each month the museum opens at noon and celebrates downtown Tuscaloosa's First Friday Art Walks 5-8 p.m.
Class Tours, Group Visits Encouraged
Groups wishing to tour or visit should call 205-345-3038 or email the director, Daniel White, dlwhite4@ua.edu, for more information or to arrange a time.