In 1998, Jeff Nabors found himself at a crossroads. A transfer from Bevill State Community College working on a major in criminal justice, he began a part-time student job at The University of Alabama Police Department to support himself financially.
But he was facing financial challenges and his grades were not at scholarship levels. So he decided to withdraw from school, apply for the police academy and work for UAPD full time.
Fast forward 24 years and Nabors, now a captain with UAPD, is finishing what he started and graduating on Dec. 10 having earned his bachelor's degree in leadership studies through UA's New College LifeTrack program.
Finding the motivation to finish school so many years later might seem impossible to some, but Nabors found his inspiration right in front of him — his wife Brandie and daughters Haley, 19, a freshman at UA, and Anna Kate, 16.
"A few years ago, I'm sitting with my daughter helping her do her homework and she was having a hard time with it," he said. "I told her to keep trying and then I thought to myself, 'I'm saying to her to keep at it but I didn't even finish what I started.'"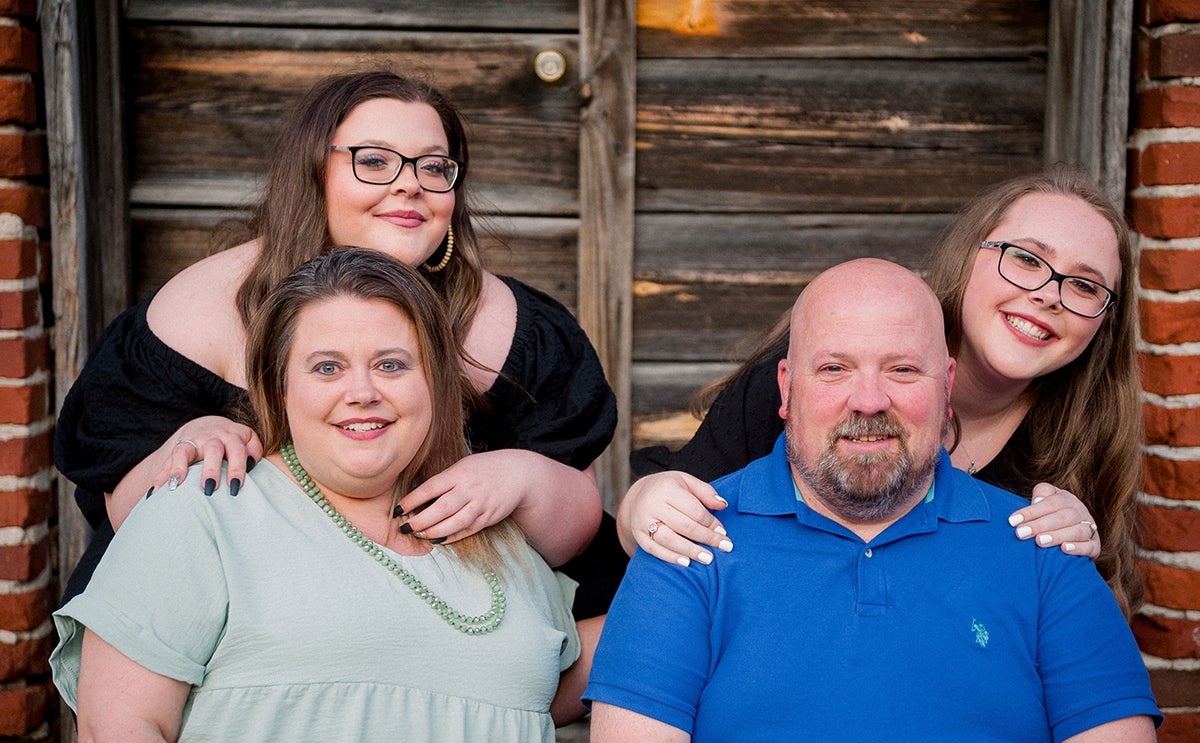 That was 2015 and the wheels had been put in motion. "I had heard about the New College LifeTrack program, but at the time I was also married with two teenage daughters and working full time," Nabors said. "But I took full advantage of the employee tuition benefit and I was able to take a few classes at a time and work toward my degree."
Nabors then earned the 2021 Mark G. Foster Scholarship for UA employees and that got the wheels turning even faster. "That scholarship allowed me to double up on my classes this past spring and fall and to graduate in December."
The New College LifeTrack program allows students to tailor their coursework. "I chose classes that could help me in my UAPD career — courses that focused on leadership and emotional intelligence," Nabors said.
The whole experience has helped Nabors see that obstacles may slow the process, but they don't have to stop it. He recently started looking into ways he can earn his master's degree at UA.
"I wasn't thinking about getting my master's when I first started going back to school," he said. "But I want to set an example for my girls and show them you finish what you start and you'll have options."
Nabors is excited to walk across the stage in Coleman Coliseum and get his diploma. His cheerleaders are excited, too. "My family has already told me I have to get my cap and gown and walk," he said. "They'll be yelling and cheering me on."
They won't be the only ones. "I'm the first person on my side of the family to go to UA," Nabors said. "My dad was recruited to play football under Bear Bryant, but his dad passed away and he was needed at home to run the family business. He never got to come play for him.
"He has long since passed, but I know he would be so proud of me for finally earning my degree from The University of Alabama."