TUSCALOOSA, Ala. — For Myles Taylor, being involved in UA Dance Marathon has been more than an opportunity to build leadership skills and raise money for Children's of Alabama. It's given him the chance to give back to the healthcare system that saved his life.
Taylor, who is from Birmingham, has had a strong connection to the hospital from the time he was born. While still in his mother's womb, he swallowed a significant amount of amniotic fluid, which led to multiple visits to Children's of Alabama until he was 16.
Now, as a senior majoring in advertising at The University of Alabama, Taylor serves as the vice president of campus engagement for UA Dance Marathon, the largest student-led philanthropy on campus, which works to raise money for the children being treated at the hospital.
"Being treated at Children's of Alabama for so long, you get to form relationships with the staff," Taylor said. "They always make a point to come and talk to you and make you feel like you're a valued patient. Even when they didn't know you well, or they were new to the hospital, they still made you feel like a welcomed part of their little family."
When Taylor arrived at UA in 2019, he knew he wanted to give back, so he joined UADM. Since that time, he has served in leadership roles from the director of morale to the master of ceremonies for BAMAthon in 2022.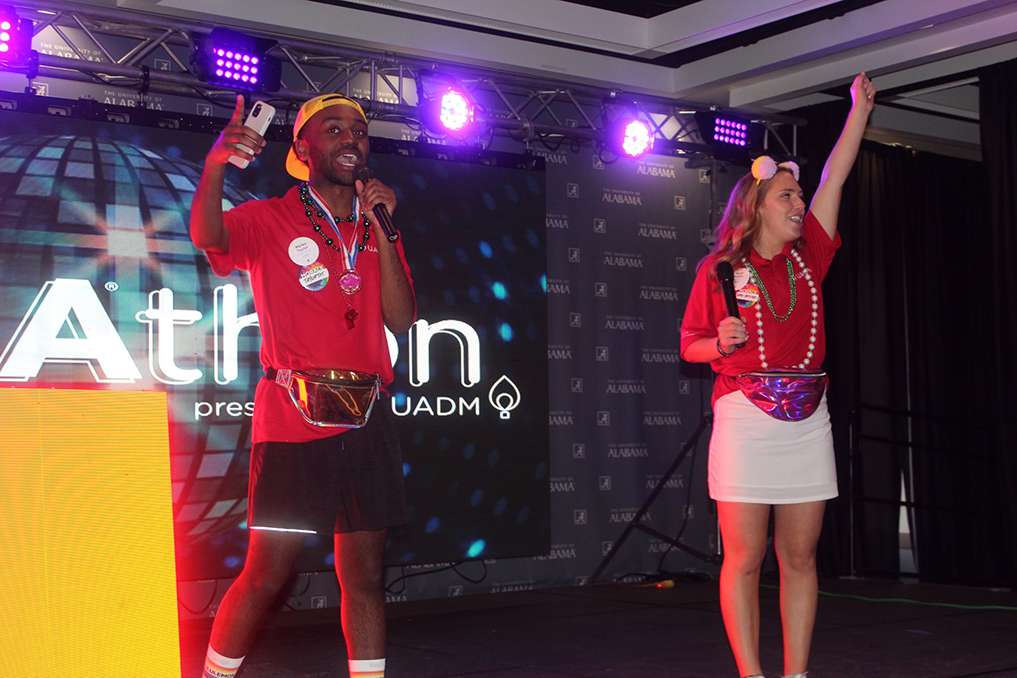 BAMAthon is UA Dance Marathon's largest event of the year in which student participants dance for 13.1 hours. This year's event will be held Feb. 18 from 10 a.m. to 11:06 p.m. in The University of Alabama Student Center.
"Serving as a leader in this organization for the past two years has been such a blessing," Taylor said. "I have loved having a platform to share the values and missions of Children's Miracle Network Hospitals with the UA campus."
This year is pivotal for the organization as the Miracle Kids return to BAMAthon. The children have been unable to attend the event for the past two years because of the COVID-19 pandemic.
The Miracle Kids are a group of 15 children who have been treated at Children's of Alabama that UADM spotlights throughout the year. They and their families will attend BAMAthon in addition to other special guests like the Crimsonettes and Crimson Tide football players.
"Being able to take part in sharing the stories of our Miracle Kids with this campus has been such a rewarding experience," Taylor said.
UADM first joined Children's Miracle Network in 2011 in a partnership to support Children's of Alabama in Birmingham.
Since 1911, Children's of Alabama has provided specialized medical care for ill and injured children, offering inpatient, outpatient and primary care throughout central Alabama.
To register for BAMAthon or to donate to UADM, visit UADM's website.
Saturday, Feb. 18
10 a.m. – 11:06 p.m.
University of Alabama Student Center
Contact:
Hannah Menard,
UADM VP of Communications