Make the end of your year merry and bright by visiting some of these exciting events.
On Campus
Through Dec. 21, Mon-Fri, 9 a.m.-4:30 p.m., Sarah Moody Gallery of Art, Free
Curated by Wade MacDonald, this exhibit showcases 10 artists who attempt to challenge the viewer's conception of traditional ceramics.
Dec. 2, 7:30 p.m., Moody Music Building, $3 Admission for students and faculty
Support UA's talented musicians in their annual holiday concert.
Dec. 10, 8 a.m. & 12:30 p.m., Coleman Coliseum, Free
Celebrate the fall 2022 UA graduates as they cross the stage into their next chapter.
Crimson Tide Basketball
Roll with the Tide as basketball season heats up!
Men play at home
– Dec. 3 at 7:30 p.m. vs. South Dakota State
– Dec. 13 at 8 p.m. vs. Memphis
– Dec. 20 at 6 p.m. vs. Jackson State
Women play at home
– Dec. 3 at 12 p.m. vs. Chattanooga
– Dec. 15 at 6 p.m. vs. Little Rock
– Dec. 18 at 2 p.m. vs. Norfolk State
– Dec. 20 at 2 p.m. vs. Southeastern Louisiana
– Dec. 22 at 12 p.m. vs. North Florida
– Dec. 29 at 6 p.m. vs. Georgia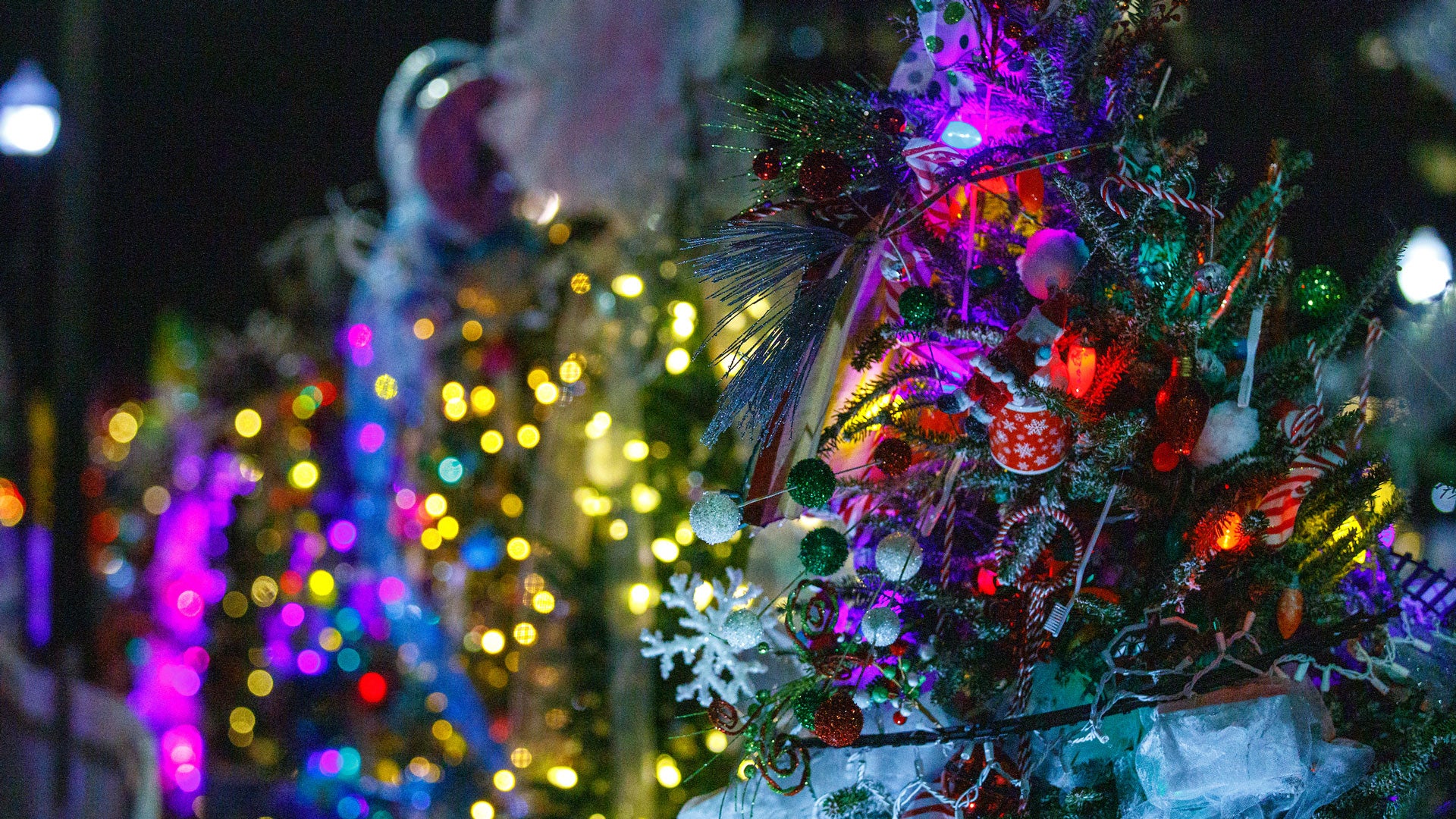 Tuscaloosa
All month, varied times, Government Plaza, Free Admission, Skate passes $12-15
Bundle up and take a trip downtown to ice skate, walk the tinsel trail and get festive. If you're lucky, maybe you'll see Santa!
Dec. 3, 10 a.m.-3 p.m., Kentuck Arts Center, $20 per person
Want to deck the halls for yourself and your loved ones? Get crafty and hand-make clay ornaments with UA's own Amy Smoot.
Dec. 5, 6:30 p.m., Downtown Tuscaloosa, Free
Cheer on the 46th annual West Alabama Christmas Parade. The route will travel through downtown Tuscaloosa and feature floats, horses, decorated vehicles and a marching band!
Merry and Bright at the Bama Theater
Dec. 17, 2 p.m. & 7 p.m., Bama Theater, $12 or $15
Join the Junior League of Tuscaloosa for its newest event, Elf will be shown at 2 p.m. followed by National Lampoon's Christmas Vacation at 7 p.m. All proceeds will go to the Junior League of Tuscaloosa's community partners.
Birmingham
Dec. 1-18, Red Mountain Theater, $32 per person
Watch the annual Holiday Spectacular, which features holiday music performed by some of Birmingham's best entertainers.
Dec. 3, 12-4 p.m., Saturn, Free
Need to do some holiday shopping? Stop by the Holiday Market, where there will be local vendors featuring a wide variety of items from art to tasty treats!
Dec. 10, 9 a.m.-4 p.m. & Dec. 11, 11 a.m.-4 p.m., Cahaba Clayworks and Earthborn Studios, Free
Take a trip to the Blue Light Special Art Show to view over 50 artists' discounted "flawed" pieces, alongside some of their best.