The first-ever Riverwalk Lantern Parade gives participants a chance to see the Black Warrior River in a new way, one that they help create.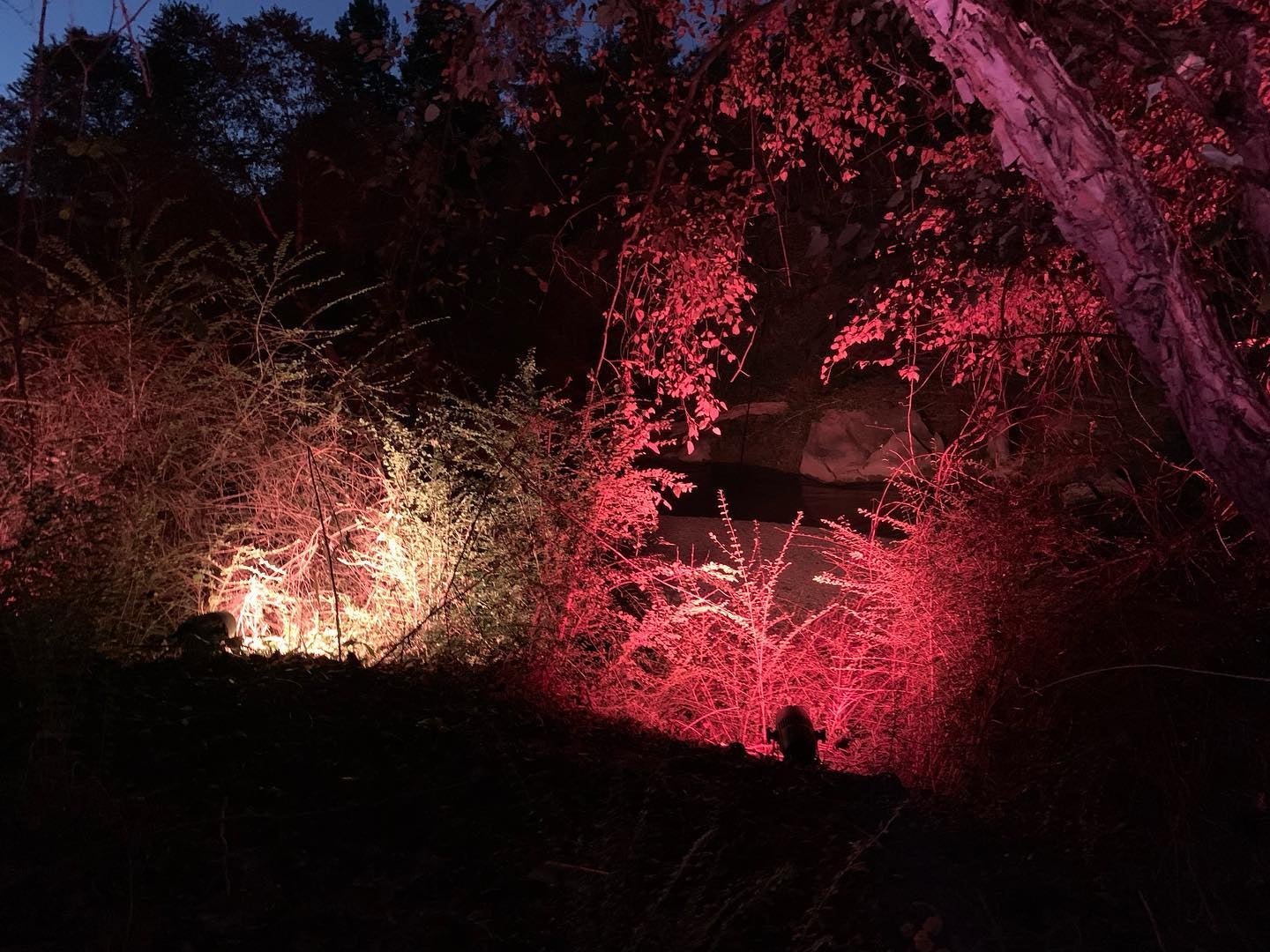 Jamey Grimes uses strategic lighting to shine a new perspective on natural settings.
For several months Jamey Grimes has taught people to make lanterns using recycled bottles and craft supplies — lanterns to light up the Tuscaloosa Riverwalk in celebration of the Black Warrior River watershed.
Also, for several months Dr. Julia Brock and her students created research packets on the intersection of local history and water — research to be used by artists as inspiration for works expressing how local waterways and local community move in the same stream of history.
Both Grimes, assistant professor of art, sculpture and museum studies; and Brock, assistant professor and director of the public history concentration, are Fellows of the Collaborative Arts Research Initiative and through their affiliation with CARI discovered a shared love of local story and place, and an interest in environmental issues. Those mutual interests fueled the CARI project Flow Tuscaloosa.
CARI is an interdisciplinary, arts-focused research engine driven by the interests of faculty from across the University. Housed in Maxwell Hall, it offers social networking opportunities and support space.
Flow Tuscaloosa recognizes the successful restoration of nearby Hurricane Creek as inspiration to protect the Black Warrior River watershed and spotlight environmental justice efforts in West Alabama. The project, which received a National Endowment for the Arts grant, nurtures local commitment to environmental stewardship in several ways, including the arts-based lantern-making workshops, a curated exhibit and the lantern parade. In June, a two-part art installation will open at the Paul R. Jones Museum and the Dinah Washington Cultural Arts Center, featuring works inspired and informed by the research of Brock and her students.
Brock is part of Selvage, a curatorial collective whose members also contributed to Flow Tuscaloosa, including the idea of the lantern parade. "We wanted a community event that is family friendly," Brock said. "We thought a lantern parade would be beautiful and fun."
As for Grimes, he has long been fascinated with the meeting of light, sculpture and the outdoors, using artificial light to make what he calls "a compact yet transformative and compelling community experience." His work will be on display during the half-mile parade route, as he uses strategic lighting techniques to alter perceptions of and emphasize different elements of the well-known space.
The parade takes place 7:30 p.m. May 21 and line up starts at 7 p.m. Participants should arrive at Greensboro Avenue near the Hotel Indigo, around the old Bama Belle boat dock, with or without a lantern. "Some lantern-making materials will be available on site for those without a lantern and we will have a quick do-it-yourself lantern option," Grimes said.
Lantern-bearers will add their own unique light to Grimes' work and the overall effect will, he hopes, change the way people see not only the Riverwalk, but the Black Warrior River watershed.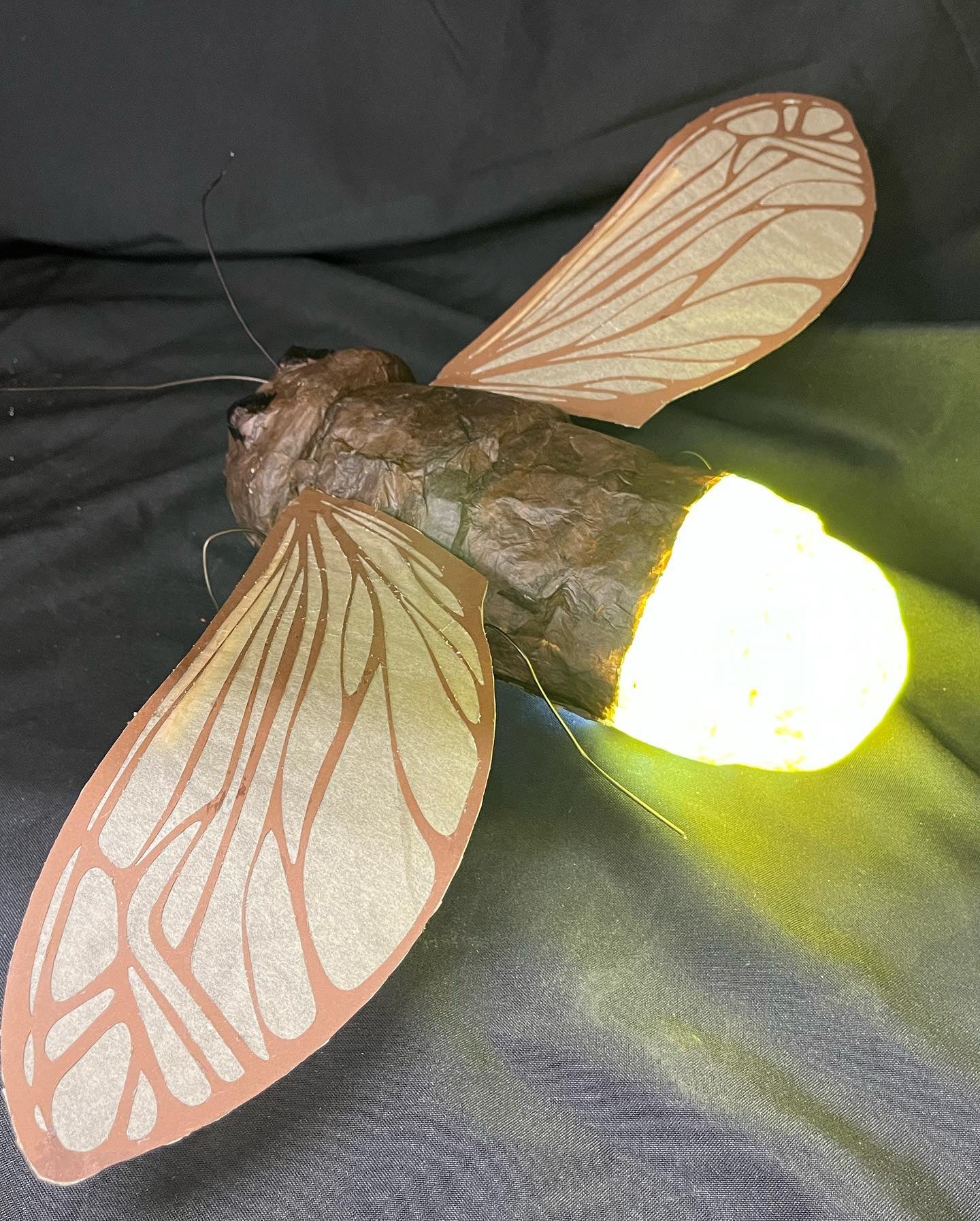 Lanterns can be complicated or simple.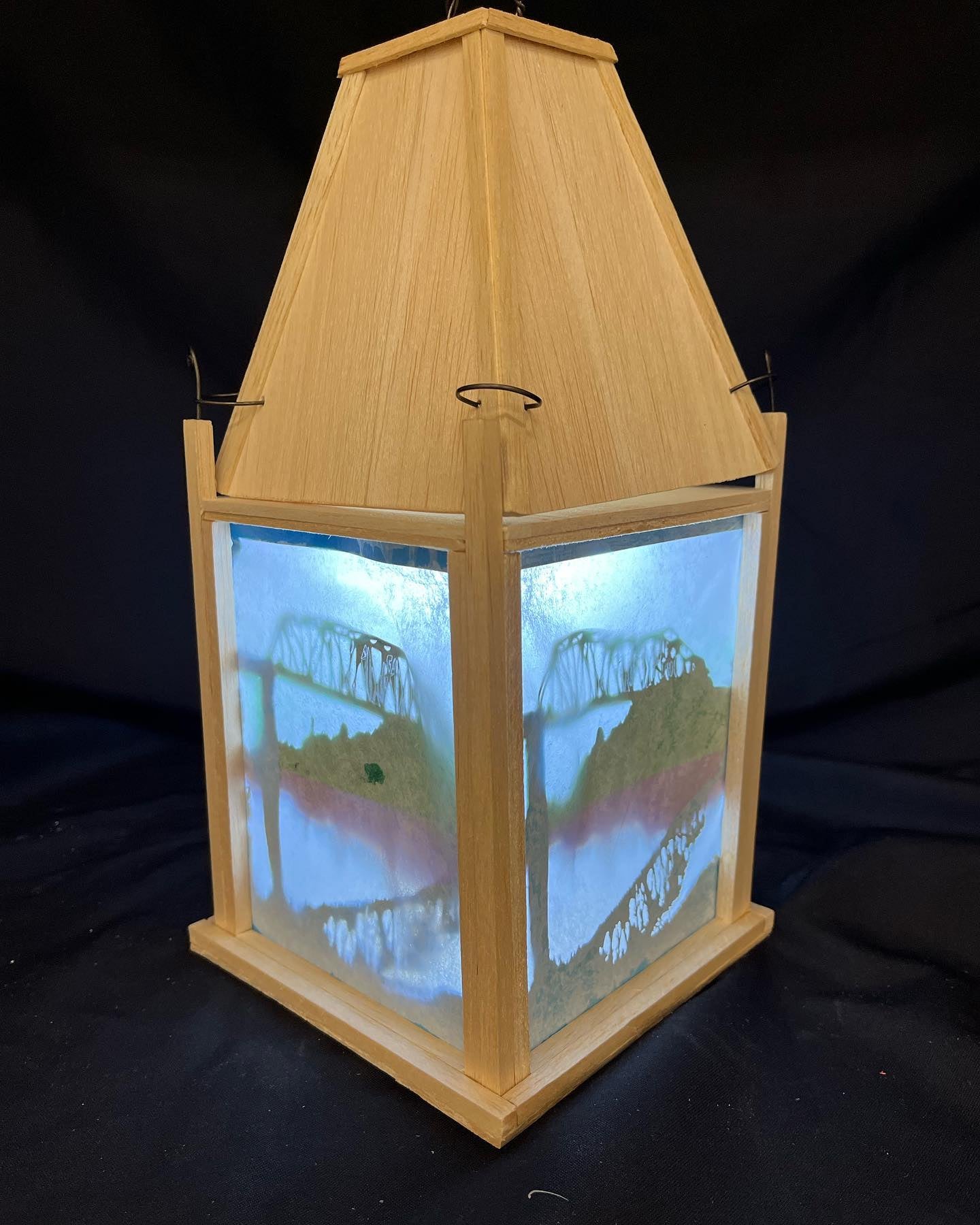 Lanterns were created in workshops and classes.
At the end of the route, parade-goers can cross Jack Warner Parkway to the Mildred Westervelt Warner Transportation Museum. There, they can hang their lanterns and enjoy An Evening at the Pool. The free event offers music, food trucks, and an after-hours look at the Swimming Together exhibit, curated in collaboration with Hannah Palmer, Atlanta-based artist and urban designer. A light installation by Lyndell McDonald, assistant professor and technical supervisor in the department of theatre and dance, will use color to bring the pool area, fountain and bleachers to life. Environmental groups such as the Black Warrior Riverkeeper and Friends of Hurricane Creek will have information tables.
Grimes and Brock hope that after seeing the river in a new way through the parade, participants will be motivated to protect the watershed.
"My work has often tried to get people to pay attention to patterns in nature. When we see a beautiful sunset, we're built to notice the contrast, but we tune out what is just as beautiful, like one cloud in the sky. Pay attention to what's beautiful all the time.
"If we pay attention to the beauty of our waterways, we will care about them," Grimes said.
Quick Info
Flow Tuscaloosa Lantern Parade
Date and Time: May 21, line up begins at 7 p.m., parade starts 7:30 p.m.
Location:
Tuscaloosa Riverwalk; line up at Greensboro Avenue near Hotel Indigo/Bama Belle dock
Cost: Free
The University of Alabama, part of The University of Alabama System, is the state's flagship university. UA shapes a better world through its teaching, research and service. With a global reputation for excellence, UA provides an inclusive, forward-thinking environment and nearly 200 degree programs on a beautiful, student-centered campus. A leader in cutting-edge research, UA advances discovery, creative inquiry and knowledge through more than 30 research centers. As the state's largest higher education institution, UA drives economic growth in Alabama and beyond.