The University of Alabama continues to be a driving force in the Tuscaloosa area's economy, according to a recent economic analysis.
During the 2019-2020 academic year, UA had a more than $2 billion economic impact in the three-county Tuscaloosa metro, according to the latest UA economic impact report conducted by the Center for Business and Economic Research in the UA Culverhouse College of Business.
With an enrollment of more than 38,000 and more than 7,100 employees, the University plays a significant role in Tuscaloosa's economy. It's the area's largest employer and, when counting conservative estimates of family members of UA employees, accounts for about half of the city of Tuscaloosa's near-100,000 population and about a quarter of the Tuscaloosa County's population.
"It's rare you find an entity in an area that accounts for so much of the population and economy," said Dr. Samuel Addy, associate dean for economic development outreach in Culverhouse and a senior research economist for CBER. "A lot of the growth and development in the Tuscaloosa area is more or less driven by growth at the University, so Tuscaloosa has benefited a lot."[/ua_col]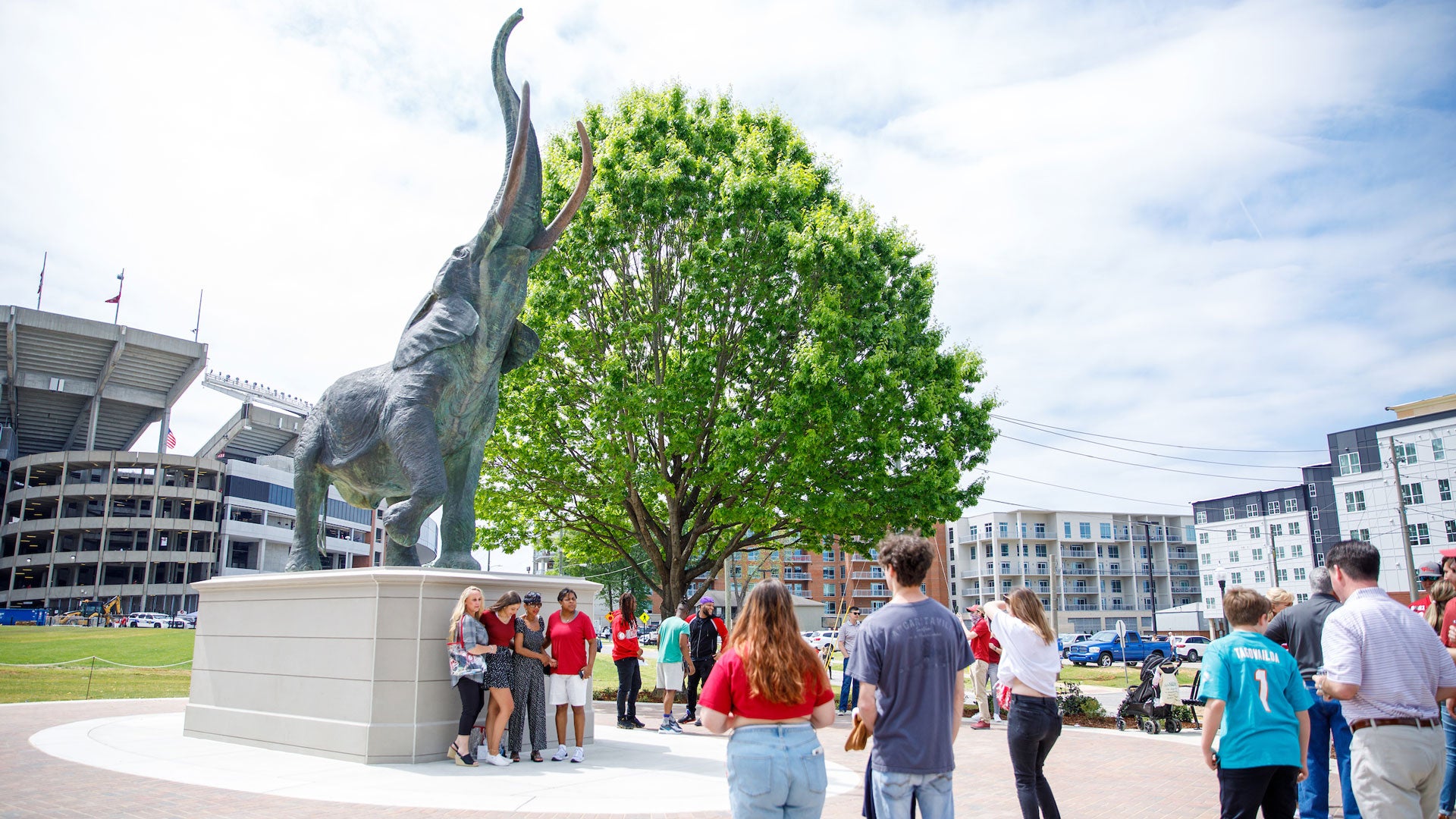 The economic impact derives from three main areas: direct spending by UA, student spending and visitors coming to Tuscaloosa.
Between purchases made in the community and payroll for employees living in the area, the University directly spent $581 million in the metro area on goods and services with an indirect impact of $387 million for a total economic impact of $978 million.
UA students made an economic impact of $904 million, which comes from nearly $543 million spent directly and another $361 million indirect influence on the economy.
Visitors were estimated to have an economic impact of $200 million in the Tuscaloosa metro area.
The bulk of the visitor's economic impact came from the seven home football games during the 2019 football season, which had an economic impact of $138 million, with an average impact of about $19.8 million per game. Other athletic events are conservatively estimated to have a $6.4 million economic impact with other UA events such as commencement ceremonies and conferences making up the balance of visitors' impact on the metro area.
UA was estimated to be responsible for $42.7 million in city and county sales taxes throughout the area. That's a conservative estimate since the report did not consider other fiscal impacts such as property and business taxes that would be influenced by the University's presence in the community.