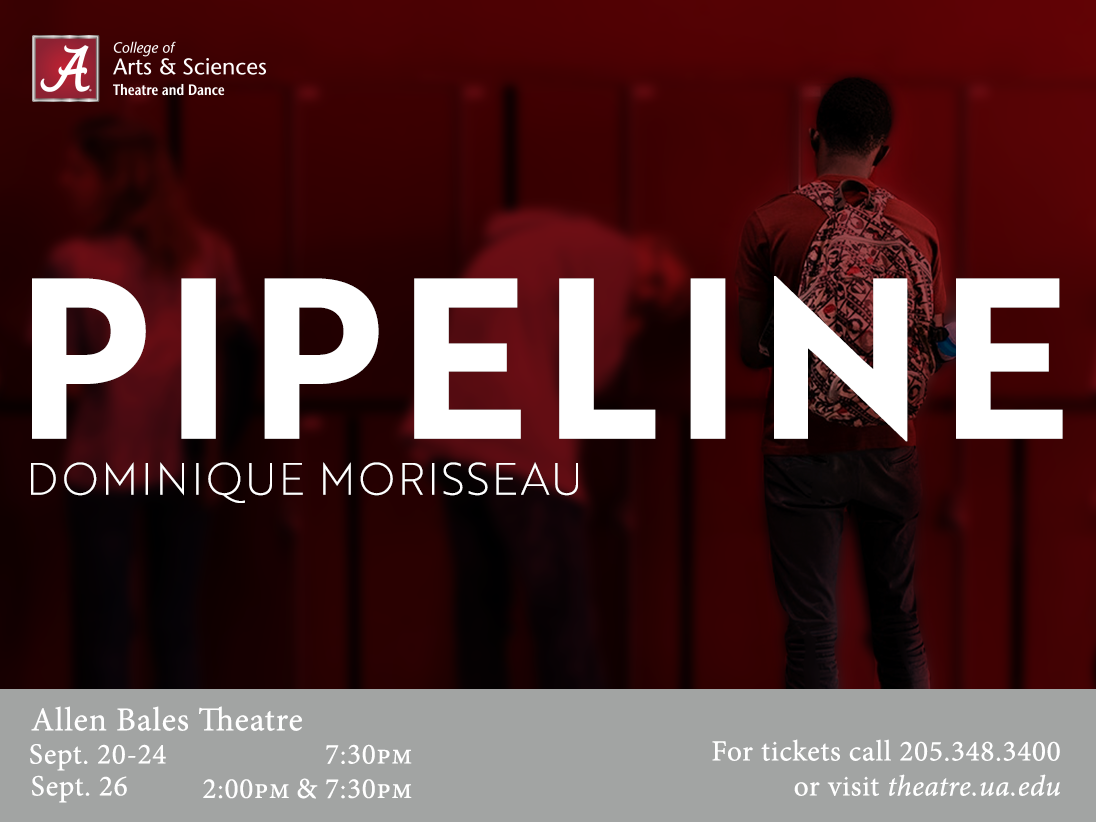 TUSCALOOSA, Ala. – The University of Alabama Department of Theatre and Dance boldly returns to the stage this 2021-2022 season for live, in-person performances.
"Because of the global pandemic, our Spring 2020 performance season was cut in half," said Emilia Stuart, marketing manager for UA Theatre and Dance. "We had one live dance show in 2020 and we haven't had one since.
"Then last year, our 2020-2021 season, was fully virtual. We weren't going to cancel our season, but we adapted our program the best we could by converting to dance-for-film not dance-for-stage performances, and the theatre shows were professionally recorded.
"But now we're back to in-person."
The first theatre production that UA Bama Theatre and Dance is performing is "Pipeline," which runs Sept. 20-24 at 7:30 p.m. and Sept. 26 at 2 and 7:30 p.m. in the Allen Bales Theatre located in Rowand Johnson Hall.
According to UA Theatre and Dance's website, "Pipeline" is a play that follows a mother and high school teacher, Nya Joseph, who wants the best for her son, Omari, who gets tangled in controversy at his upstate private school, bringing him to the verge of expulsion and threatening the life Joseph wants to give him.
Hot on the heels of "Pipeline" is the season opener dance performance, Alabama Repertory Dance Theatre, or ARDT, on Oct. 6-8 at the UA Dance Theatre in the English Building. The Oct. 6-7 shows are at 7:30 p.m. and the Oct. 8 show is at 5:30 p.m.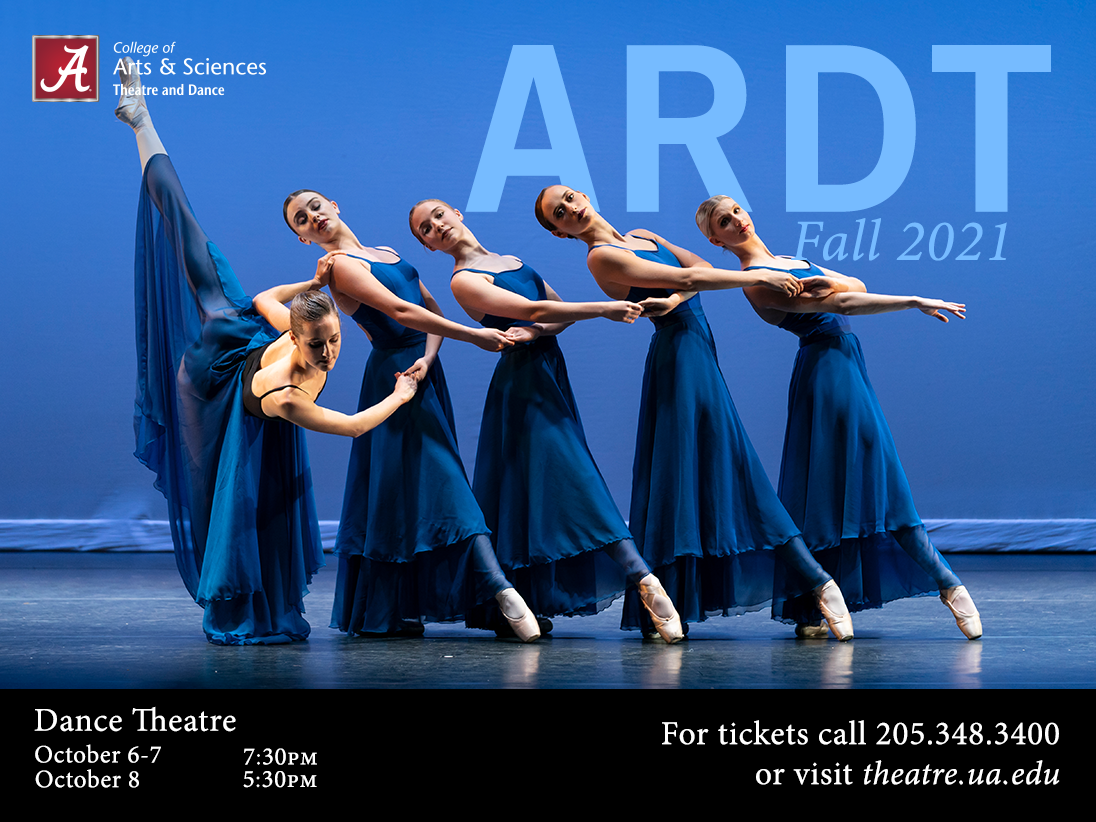 Stuart said ARDT, which is celebrating its 30th season, is a concert of five dance performances, varying widely in style, each choreographed by a different nationally acclaimed dance faculty member.
"Now that we're back, I think everyone has more appreciation about being involved in an in-person process," Stuart said. "So now a lot of choreographers and directors are looking at spaces and physical closeness in different ways.
"And though we didn't want to adjust like we had to adjust in previous seasons, we're absolutely the better for it now. It made us a more contemporary program because we can use film now for our productions."
Tickets for "Pipeline", ARDT and all the other shows in the 2021-2022 season can be purchased at ua.universitytickets.com.
Source
Emilia Stuart, marketing manager for UA Theatre and Dance, epstuart@crimson.ua.edu
Contact
Jamon Smith, UA Strategic Communications, jamon.smith@ua.edu
The University of Alabama, part of The University of Alabama System, is the state's flagship university. UA shapes a better world through its teaching, research and service. With a global reputation for excellence, UA provides an inclusive, forward-thinking environment and nearly 200 degree programs on a beautiful, student-centered campus. A leader in cutting-edge research, UA advances discovery, creative inquiry and knowledge through more than 30 research centers. As the state's largest higher education institution, UA drives economic growth in Alabama and beyond.