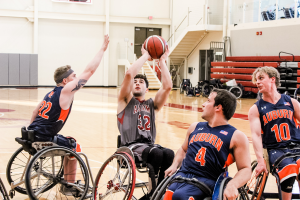 TUSCALOOSA, Ala. – The University of Alabama men's and women's wheelchair basketball teams will defend their national championships on their home court when UA hosts the 2021 Toyota NWBA Collegiate Wheelchair Basketball National Championships March 12 and 13.
"We found out about six weeks ago that Wichita State was not going to be able to host the collegiate championships, and we let the NWBA know that same day that we could handle it," said Brent Hardin, athletics director for UA's adapted athletics program. "Within three days they took us up on our offer and we've been rolling with it ever since."
While it's not the first time UA has hosted the national championships, it is the first time the games will be played on campus in Stran-Hardin Arena, which opened in January 2018.
Since the games are being played on campus, there's more excitement for this national championship than others the teams have competed in, Hardin said. Ford Burttram, a former player, assistant coach and current men's head coach, agreed.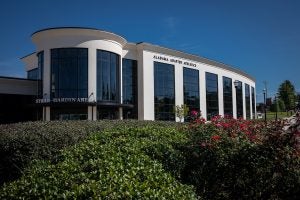 "I remember what it was like to play nationals at other places. For us to be able to play in our own house at the Stran-Hardin Arena, it really brings a tear to my eye thinking of how we have progressed, and a smile to my face knowing we're not done progressing," Burttram said.
"To have the national championships here is a testament to the University's core values," said Ryan Hynes, coach of the Crimson Tide women's team. "That we have this arena, this awesome place to train and practice every day, and now to have the ability to host nationals, we're really excited about it. It's a lot of fun."
The men's schedule begins Friday at 10 a.m. when fifth seed Eastern Washington University takes on fourth seed Southwest Minnesota State University. The winner will advance to play the first seed University of Texas – Arlington at 4:45 p.m.
At 12:15 p.m., the second seed Crimson Tide plays the third seed Auburn Tigers with the winner moving on to play in the championship game Saturday at 4:45 p.m.
More information on the men's bracket can be found on the tournament's website.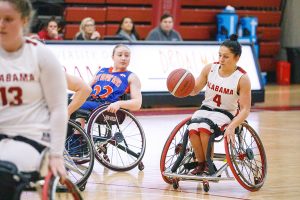 The Crimson Tide women's team will play the University of Texas – Arlington Movin Mavs in a best two-of-three game series. The games will be Friday at 2:30 p.m., Saturday at 12:15 p.m. and 7 p.m., if necessary.
"With this year being different because of the pandemic, it's kind of exciting having the different construct to our tournament," Hynes said. "It's the best-of-three series, so not only do you have to beat them, you've got to beat a really good team twice, so it will be a fun challenge for us."
Due to COVID-19, the number of spectators allowed inside Stran-Hardin Arena will be limited. Each team will be allowed only 20 fans to attend their specific game. However, all of the games will stream live on the tournament's website.
Source
Brent Hardin, bhardin@ua.edu
Contact
Shane Dorrill, UA Communications, shane.dorrill@ua.ed
The University of Alabama, part of The University of Alabama System, is the state's flagship university. UA shapes a better world through its teaching, research and service. With a global reputation for excellence, UA provides an inclusive, forward-thinking environment and nearly 200 degree programs on a beautiful, student-centered campus. A leader in cutting-edge research, UA advances discovery, creative inquiry and knowledge through more than 30 research centers. As the state's largest higher education institution, UA drives economic growth in Alabama and beyond.