In celebration of the life and legacy of the Rev. Dr. Martin Luther King Jr., UA's Division of Diversity, Equity and Inclusion is hosting a lecture by renowned scholar Dr. Michael Eric Dyson as the capstone of multiple events honoring King throughout January and February.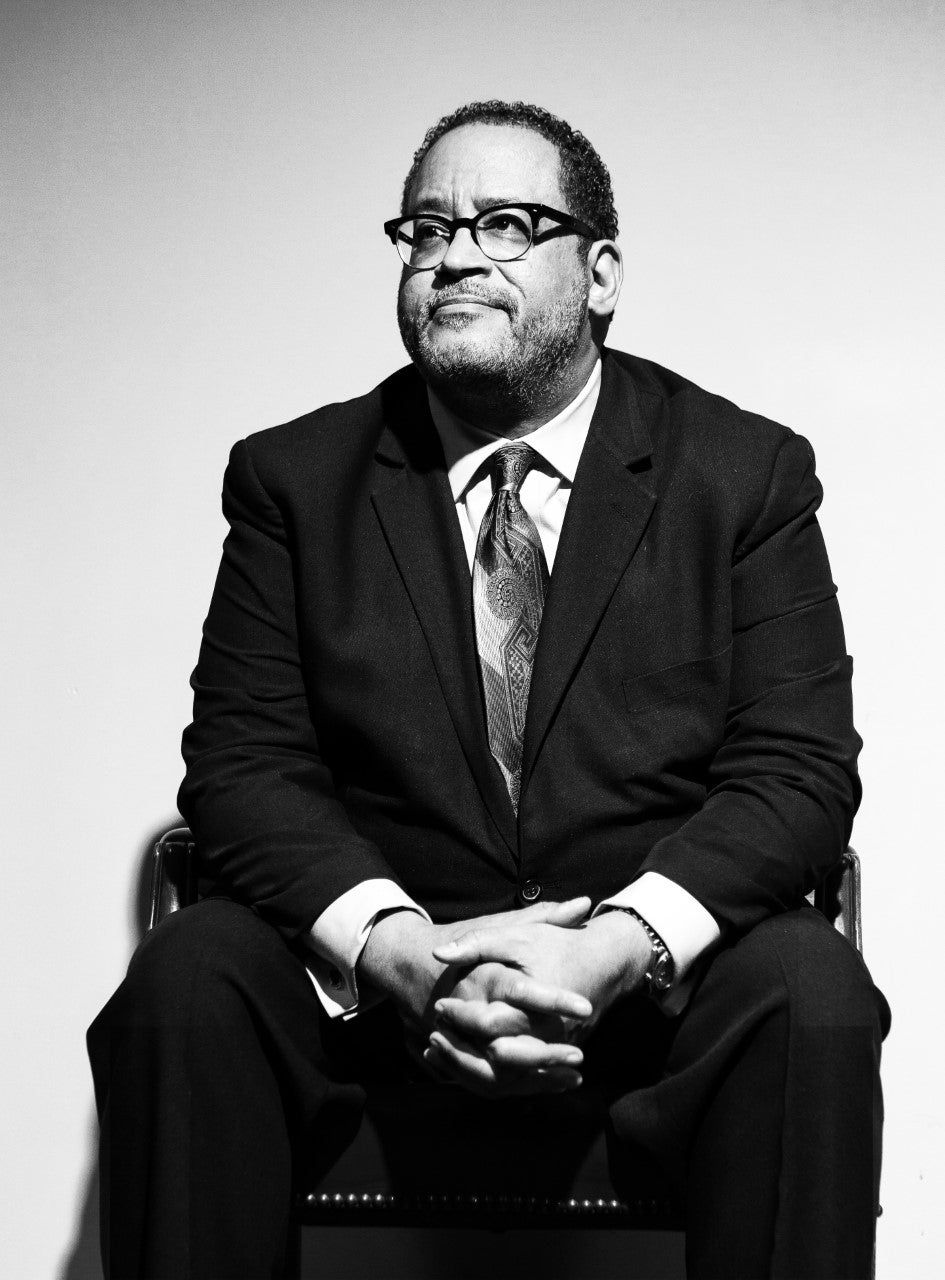 Dyson is lauded as one of the world's premier intellectuals on the subjects of race, religion and contemporary culture. He recently was named Distinguished University Professor of African American and Diaspora Studies, Distinguished University Professor of Ethics and Society and Centennial Professor at Vanderbilt University.
He has written more than 20 books, including seven New York Times bestsellers, is a contributing opinion writer for The New York Times, a political analyst for MSNBC and an editor at The New Republic and ESPN's The Undefeated.
Dyson will speak on Thursday, Jan. 28, at 6 p.m. via Zoom. Key themes he'll address are cultural and social aspects that have shaped the U.S. in regard to race, the genealogy of anti-blackness and how the U.S. has confronted systemic racism.
Registration is required to attend the lecture.
Other University MLK Events
Why was King in Memphis? Social Justice in Employment
Jan. 18, 11:30 a.m., Zoom
A virtual panel discussion on King's trip to Memphis in pursuit of social justice and contemporary employment issues hosted by Culverhouse College of Business. Registration is required.
Virtual Watch Party: King in the Wilderness
Jan. 18, 2 p.m., BFSA Facebook page
Watch party of the HBO original documentary "King in the Wilderness" hosted by the UA Black Faculty and Staff Association and Kunhardt Film Foundation.
MLK Day of Service: A Day On, Not a Day Off
Jan. 18, 8 a.m. to noon, Zoom
Virtual service day benefiting local nonprofits and national organizations hosted by the Division of Diversity, Equity and Inclusion and the Center for Service and Leadership. See the list of virtual volunteer opportunities.
Dr. Martin Luther King Jr. Day Passive Program
Jan. 19, 2 p.m, Ferguson Center, Room 2100
Passive presentation on King's achievements held at the Intercultural Diversity Center.
Conversation about King: Roundtable Discussion of Dr. King's "Letter from Birmingham Jail"
Jan. 21, 6 p.m., Zoom
An open forum to reflect on King's message in his letter hosted by the School of Law and open to all students, staff and faculty. The Zoom link will be made available on the School of Law's calendar on Jan. 20.
Movie Night at Gorgas Library: "King: A Filmed Record, Part 1"
Feb. 4, 7 to 9 p.m., Gorgas Library, Camellia Room
Viewing of the 2012 documentary about King's rise to renown followed by a discussion. The event is hosted by University Libraries and seating is limited. Masks and reservations are required.
Find more details about these events as well as off-campus events on the Division of Diversity, Equity and Inclusion's website.
The University of Alabama, part of The University of Alabama System, is the state's flagship university. UA shapes a better world through its teaching, research and service. With a global reputation for excellence, UA provides an inclusive, forward-thinking environment and nearly 200 degree programs on a beautiful, student-centered campus. A leader in cutting-edge research, UA advances discovery, creative inquiry and knowledge through more than 30 research centers. As the state's largest higher education institution, UA drives economic growth in Alabama and beyond.