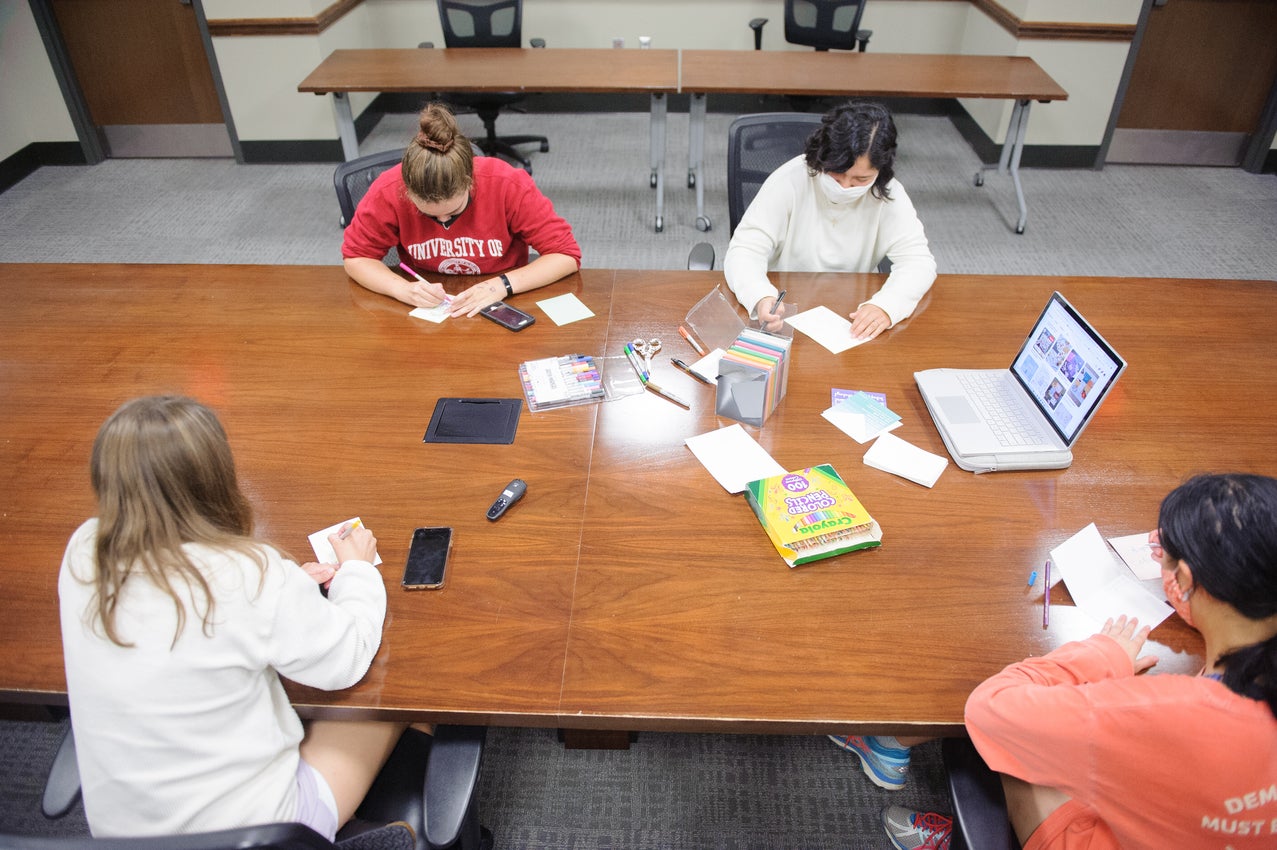 The coronavirus pandemic has made it difficult—perhaps more so than any other time in recent history—to socialize and meet new people.
But thanks to University Programs' new engagement pods, students are safely making new connections.
"The engagement pods are small groups that provide a way for students to safely gather in person to build community, explore their interests and connect with UA," said Paige Acker, assistant director of University Programs.
"Even with a global pandemic, our department is still passionate about helping students to make meaningful connections on campus."
The engagement pods are led by students and centered around specific topics of interest. The types of pods are diverse and range from arts and crafts, foodies, game nights, minorities in STEM, to just chatting about life in outdoor spaces.
There are currently 17 pods active on campus that meet once a week. Each pod is allowed a maximum of 10 people who must agree to UA's health and safety guidelines, which include wearing masks and practicing social distancing.
"There were two reasons we wanted to keep the pods small with the first being the health and safety of our students," Acker said. "The second reason is we believe that real community is built in small groups."
Celeste Garrett, a 20-year-old sophomore from Philadelphia, Mississippi, who's majoring in dance, leads a pod called "Expresso Yourself." The original idea behind the pod was for women to come together and de-stress while drinking coffee, but the group has since evolved.
"We clicked so well during the first week that we've all been hanging out without getting coffee," she said. "We talk about our highs and lows every week and we've all become friends.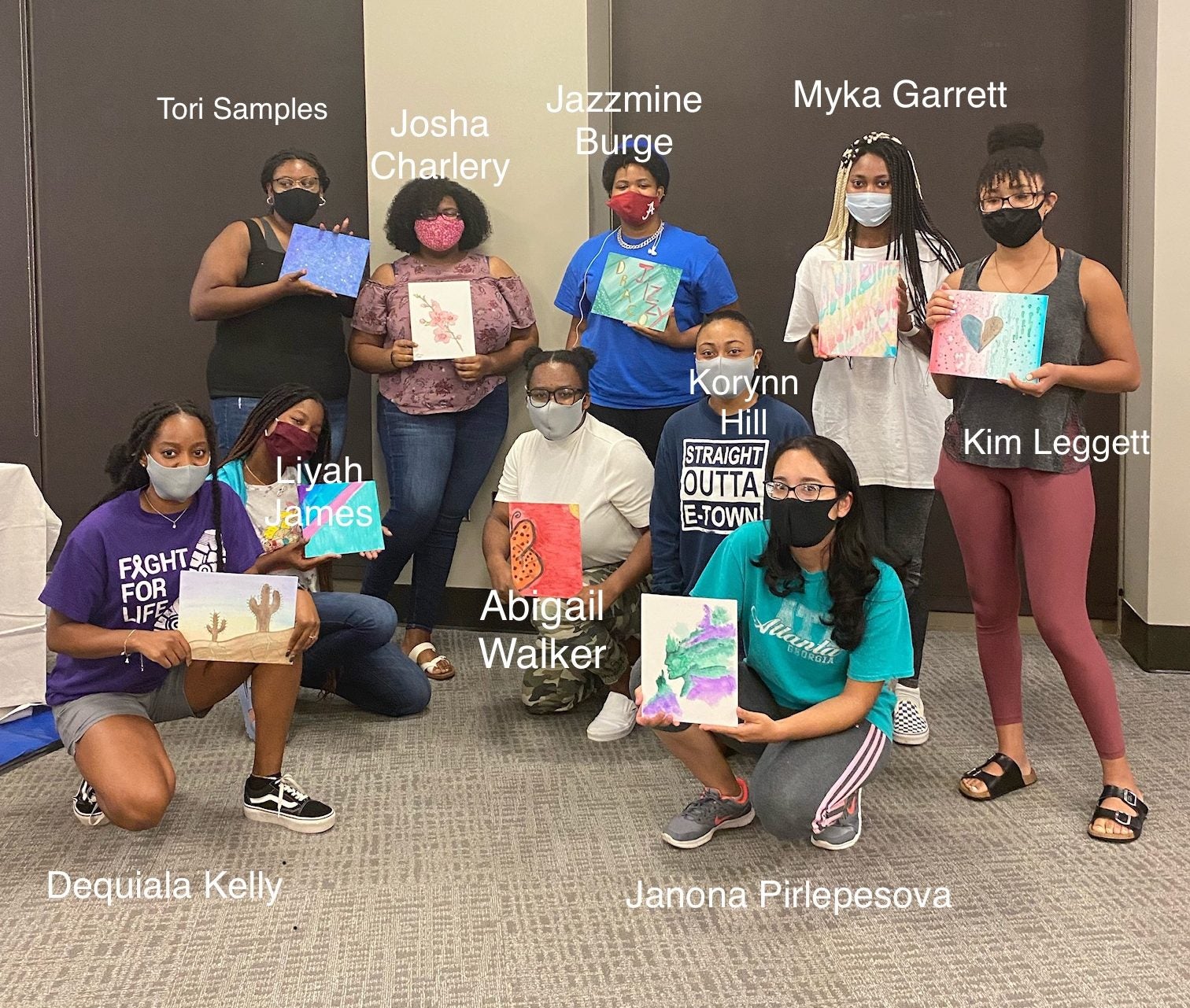 "I'm not a freshmen so I had friends from last year, but I love that these pods have allowed me to expand my friendships. Just having this group of girls to hang out with once a week has been something I've been able to rely on."
Korynn Hill, a 19-year-old sophomore from Enterprise, Alabama, majoring in music education, has led the "Lucy's Legacy Connection" pod since Oct. 8. The pod of eight is named for Autherine Lucy, the first black student to attend The University of Alabama.
"We talk about whatever, paint together, do movie nights and go to University Programs' events… whatever we want to do," Hill said. "The Living-Learning Community is tailored to women of color so we can have each other's back during the first semester on campus as we learn the history of the first women of color on campus.
"This has been by far one of my favorite things to do on campus, and the most memorable. It's an amazing experience. I wish the engagement pods existed last year, but I understand that it's more necessary this year, and I just hope it continues."
Acker said the engagement pods will be offered next semester. If anyone is interested in leading a new pod next semester, contact University Programs at universityprograms@ua.edu.
Contact
Jamon Smith, Strategic Communications, jamon.smith@ua.edu, 205/348-4956
The University of Alabama, the state's oldest and largest public institution of higher education, is a student-centered research university that draws the best and brightest to an academic community committed to providing a premier undergraduate and graduate education. UA is dedicated to achieving excellence in scholarship, collaboration and intellectual engagement; providing public outreach and service to the state of Alabama and the nation; and nurturing a campus environment that fosters collegiality, respect and inclusivity.