TUSCALOOSA, Ala. — A new competition aims to excite everyone's inner scientist by bringing the gridiron competition of the Iron Bowl into the realm of citizen science.
The Alabama Cooperative Extension System has organized the Marble Bowl for fans of The University of Alabama and Auburn University to compete in collecting much-needed data for Alabama's ecosystems. The competition is ongoing throughout the fall and will end Nov. 27.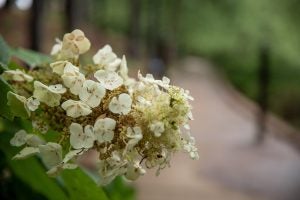 "Alabama is blessed with incredible biodiversity that is among the highest in the nation," said Wesley Anderson, a forestry and wildlife sciences specialist with the Alabama Cooperative Extension System and mastermind behind the Marble Bowl. "With these facts in mind, the increased need for documenting biodiversity around the state becomes clear."
With citizen science, which is the public's participation in scientific research, possessing an advanced educational degree is not a barrier to documenting findings. According to Anderson, anyone can contribute to science if they wish.
"Our world is changing rapidly, and we need to develop a baseline of what biodiversity in our state looks like now so down the road we can assess how it differs and what we should do about it," Anderson said. "This means observations made around where you live, work and play also have value."
Anderson coordinated his efforts with the Alabama Museum of Natural History, Auburn University Museum of Natural History and Auburn University College of Forestry, Wildlife and Environment.
Anyone can participate in the Marble Bowl by submitting observations of wild plants, animals and fungi to one of two projects on iNaturalist, a free online platform that stores crowdsourced, public observations of biological organisms.
The public can follow the Marble Bowl project online to keep up with the current score. Participants will need to join either The University of Alabama project or Auburn University project to ensure observations count and are contributed to the appropriate team. Participants must only join one of the two projects or observations will cancel each other out.
For more information, visit the Alabama Cooperative Extension System website.