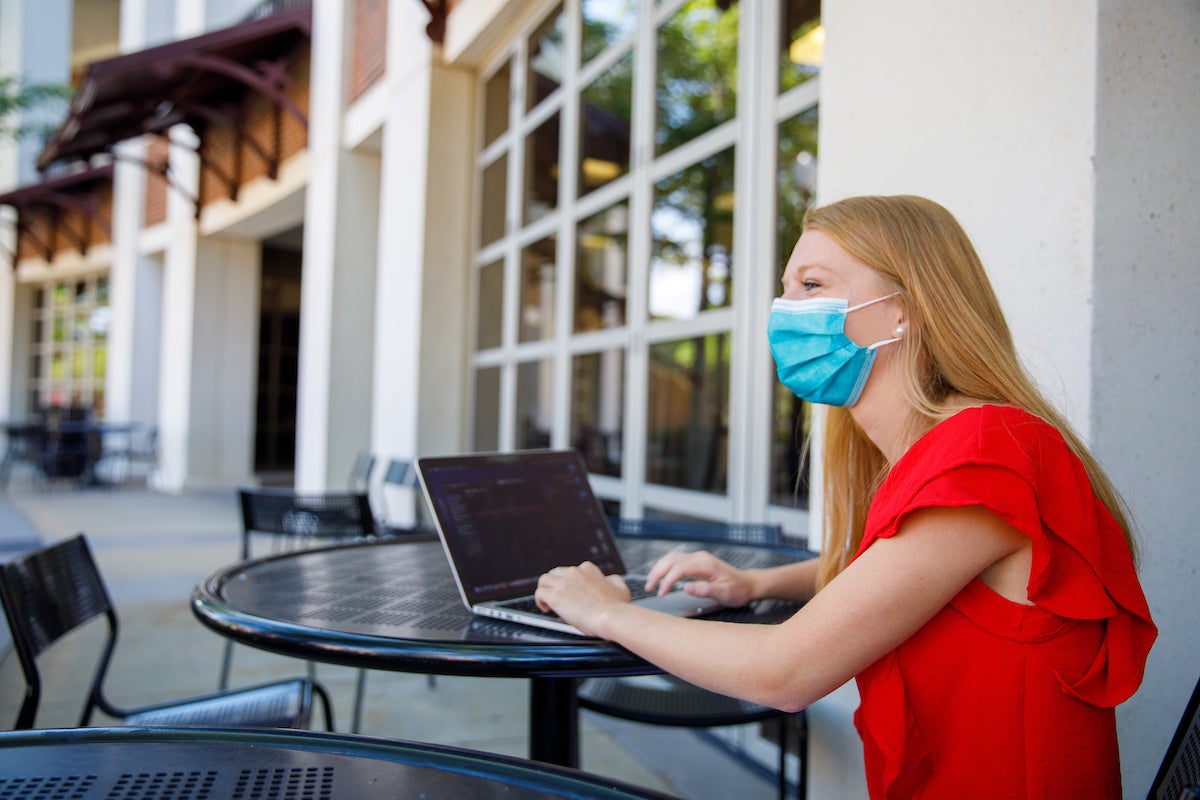 Students now can find all the tools and resources they need to better manage their finances and plan for the future in one place with the new financial literacy website.
The website, mymoney.ua.edu, contains a financial wellbeing quiz, a cost-of-college calculator, a 3-credit-hour course on personal finance planning by the Department of Consumer Sciences, a peer financial coaching program and more.
The website was spearheaded by The University of Alabama's Department of Health Promotion and Wellness, which is within the Division of Student Life, in direct response to student needs.
"We took content from different areas on campus and expanded it significantly," said Dr. Ruperto Perez, associate vice president of the Division of Student Life. "The site was designed by students so that it would speak to students and their needs."
In an assessment examining seven areas of student health and well-being, including financial health, UA students rated their financial well-being lowest among all categories.
Tiffany Lawson, an assistant director of the Department of Health Promotion and Wellness, said when thinking about health and well-being, finances don't often come to mind. But having financial issues causes stress and anxiety that can take a student's focus off academics.
So in the spring, Perez brought together a group of leaders from programs, colleges and departments across campus to determine how to best educate students with the knowledge and skills they need to become financially healthy.
From that meeting the idea of a "one-stop" financial literacy website was born.
"We have a lot of great information and thought it would be important to have it all together in one place so students could get everything they needed," Lawson said. "We looked at information important to incoming students, current students and graduate students, and that's how we have it organized on the website. Students need it all, but depending on where they're at in their academic journey, certain information will be more important to them at a specific time."
The department also partnered with Alabama Credit Union and Culverhouse College of Business to sponsor 10 students each semester for training to become financial coaches. Those students then provide financial peer coaching to fellow students.
Students can book a free 30-minute session with a peer coach on the website.
"We're hoping to grow that program and continue to offer it in the future,"Lawson said.
Contact
Jamon Smith, Strategic Communications, jamon.smith@ua.edu, 205/348-4956
The University of Alabama, the state's oldest and largest public institution of higher education, is a student-centered research university that draws the best and brightest to an academic community committed to providing a premier undergraduate and graduate education. UA is dedicated to achieving excellence in scholarship, collaboration and intellectual engagement; providing public outreach and service to the state of Alabama and the nation; and nurturing a campus environment that fosters collegiality, respect and inclusivity.