Countless group projects take place every semester at UA. But every now and then, some of those projects grow into something much bigger than a class assignment.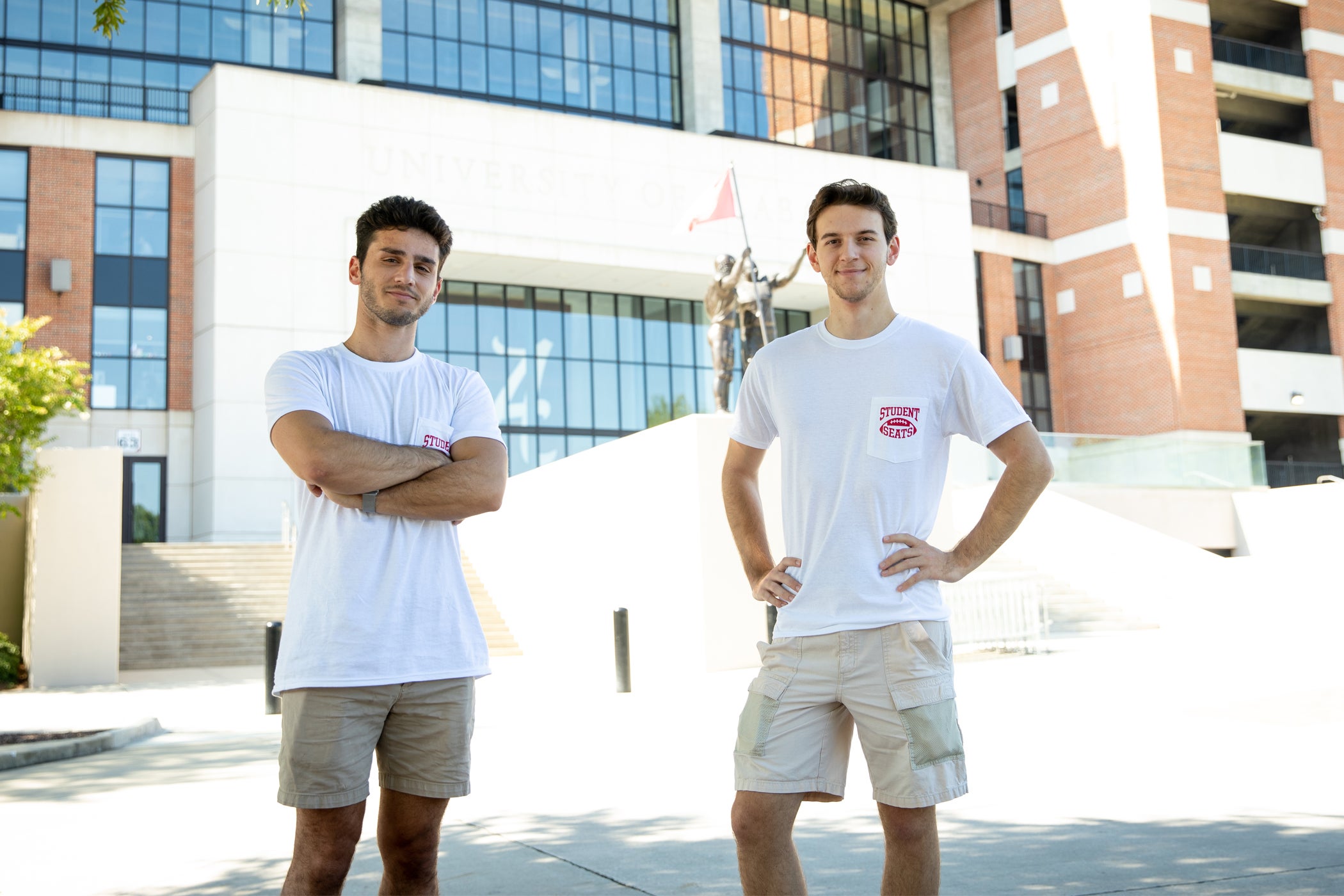 For John Ritondo and Jared Waller, two UA students pursuing master's degrees in management information systems, their class project turned into an award-winning entrepreneurial venture.
Waller grew up in Pelham and Ritondo in nearby Helena. Although they had several mutual friends, the two didn't meet until their freshman year at UA in a web development course.
"We actually went to high school 10 minutes away from one another," said Ritondo. "Funny how things work out sometimes."
Their class was asked to build a website as a final project. Waller was inspired by an issue many students face with football tickets.
"John and I both know how sketchy the ticket exchange market can be," said Waller. "We have experienced it and watched thousands of dollars go down the drain on the Facebook student ticket exchange to scammers. There was practically no regulation and an abundance of fake accounts with no post history stealing money in the Facebook group."
Waller approached Ritondo about developing a safe, forum-style ticket exchange website for UA students to buy and sell tickets without fear of being scammed. The two partnered for the final project and Student Seats was born.
As the two worked on the project, which Waller says was challenging because of the learning curve of running a large system, they quickly realized its potential.
"As the website started to come to fruition and the more we worked on it, the more we realized that this could actually be a useful tool for students at the University," said Ritondo. "After we turned in the project, we began talking about how we could actually facilitate the transactions, and I had the idea of implementing an escrow system to protect students' money, which would eliminate the number one problem with the current system — scamming."
Ritondo and Waller continued working on the website after completing the class and were assisted by their professor, Dr. Matthew Hudnall.
"Professor Hudnall helped us make the website better months after the class ended," said Waller. "The professors at UA clearly want their students to succeed and I truly think that they are amazing role models to follow."
"The professors at UA clearly want their students to succeed and I truly think that they are amazing role models to follow."
Student Seats launched in fall 2020 and gained 500 users in its first three days. The website successfully transferred a handful of tickets before exchanges were put on hold for the majority of the 2020 football season due to the COVID-19 pandemic.
Instead of taking time away from Student Seats, Waller, the company's founder and chief executive officer, and Ritondo, the co-founder and chief information officer, took advantage of the halt in transactions.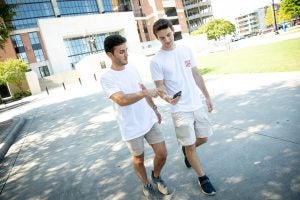 "Ironically, the limited seating in the stadium coupled with the limited number of student tickets really set the stage for us to have a true beta release that allowed us to identify problems and begin working out the kinks," said Ritondo. "In the off-season, Jared revised our escrow system to make it more automated and substantially upgraded the look and feel of the website."
Student Seats now has around 800 users and has gained attention outside of the student body, winning first place at the 2020 River Pitch Competition and first place in the established business concepts group of the 2021 Edward K. Aldag Jr. Student Business Plan Competition.
As Ritondo and Waller prepare for a busy football season with Student Seats and their last semester at UA before graduating in December, both are appreciative of the management information systems department for its support.
"I truly cannot say enough good things about The University of Alabama," said Ritondo. "From a young age, I knew this is where I wanted to go and I feel very gracious and blessed that my professors have cared so much about my education. The department taught me to think outside of the box and always strive for greater things."