TUSCALOOSA, Ala. – In Alabama, some plants bite.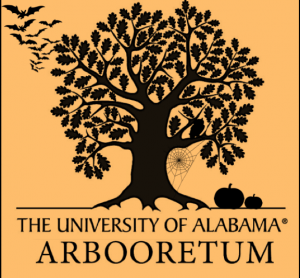 Others are serial killers. And some, when death comes upon them, just won't stay dead.
Learn about the many different types of vicious vegetation and hair-raising animals that call Alabama home at The University of Alabama's Arboretum and Department of Biological Sciences third annual "Afternoon at the ArBOOretum" Halloween celebration.
The free event is open to the public, and will take place at the Arboretum's Harry Pritchett Running Park on Oct. 24 and 25 from 1 to 3 p.m.
ArBOOretum will be a drive-thru event. Attendees will be required to wear face coverings and remain in their vehicles as they're given goodie bags filled with sealed, store-bought candy from event workers.
"We started ArBOOretum in 2017 as a Halloween-themed educational event to teach people about the biodiversity of Alabama, which is one of the most biodiverse states in the nation," said Dr. Michael McKain, assistant professor of biological science and curator of the University of Alabama Herbarium.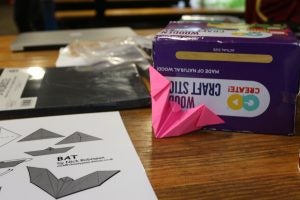 The goodie bags will also contain activities that will be related to online videos produced by faculty, graduate students and staff. These videos will teach about biodiversity in "spooky ways."
One creepy plant being featured is the resurrection plant. McKain said it can wilt and dry out completely, but when water is added to them it becomes bright green again.
Some of the topics on animals that will be taught include "vampire aphids" and an exercise on identifying various animal "sounds of the night."
"We're doing these videos because we want to show people that Alabama is actually a cool place to live," McKain said.
McKain is asking that everyone RSVP for ArBOOretum so they know how many goodie bags to provide.
The videos highlighting biodiversity will be placed on the Arboretum's website and Facebook page.
Source
Dr. Michael McKain, mrmckain@ua.edu
Contact
Jamon Smith, Strategic Communications, jamon.smith@ua.edu, 205/348-4956
The University of Alabama, the state's oldest and largest public institution of higher education, is a student-centered research university that draws the best and brightest to an academic community committed to providing a premier undergraduate and graduate education. UA is dedicated to achieving excellence in scholarship, collaboration and intellectual engagement; providing public outreach and service to the state of Alabama and the nation; and nurturing a campus environment that fosters collegiality, respect and inclusivity.