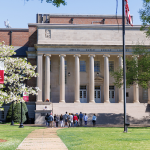 University of Alabama alumni and supporters contributed more than $6.1 million during the 2022 Bama Blitz.
April 22, 2022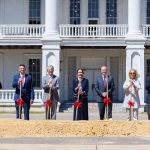 The University of Alabama hosted a ceremonial groundbreaking April 1 for a new welcome center that will be located in the historic Bryce Main building.
April 1, 2022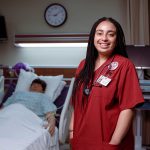 Arianna Kellum, a senior majoring in nursing, hopes to use her degree to effect change in rural healthcare.
March 25, 2022