Thomas Venos is ending his tennis career at UA on a high note — as the Tier 1 Wheelchair Tennis National Champion. The Anmore, British Columbia, native is currently ranked 60th in the world and has brought that trophy back to the Capstone three consecutive years.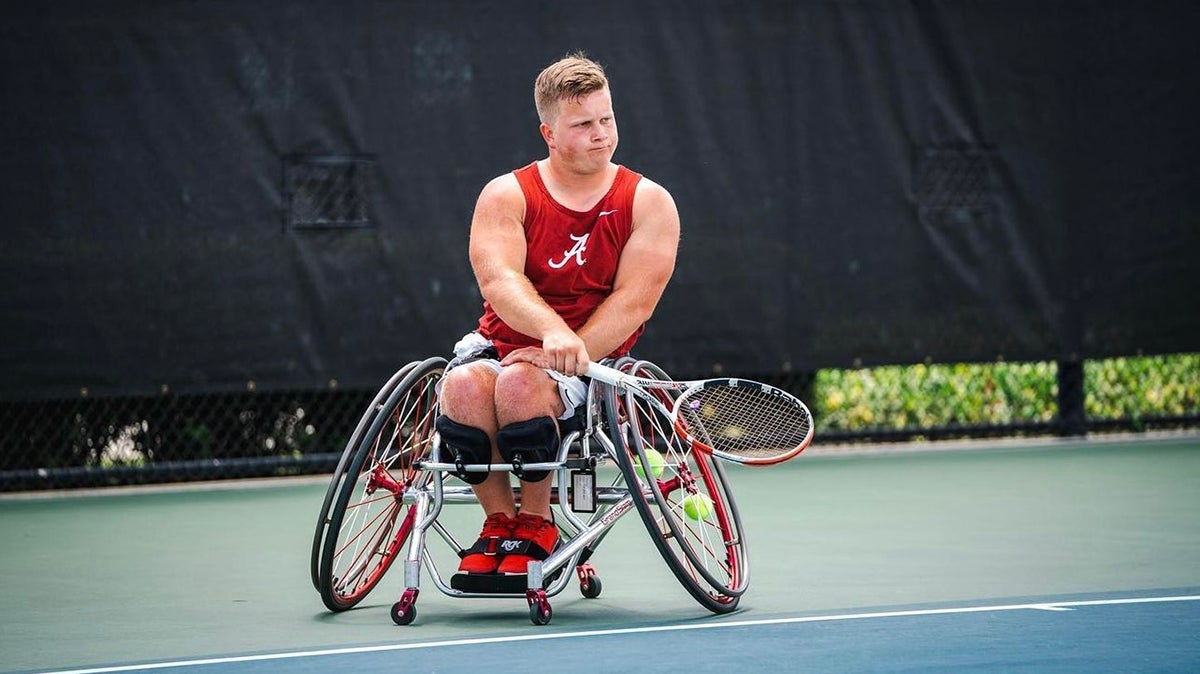 Venos defeated Jose Arriaga from the University of Houston to earn his latest accolade.
"I'm an aggressive baseline player, but I'm also able to put my opponents on defense pretty easily," he said. "That final match against Jose was the toughest one of the season for sure. Jose is a very smart player."
That drive to win doesn't end now that Venos has graduated from The University of Alabama. He's now training to compete in the 2024 Paralympics.
"I plan to play in some tournaments this summer and work toward being in the Top 40 players so I can advance to the Paralympics," Venos said.
UA's Adapted Athletics wheelchair tennis and elementary education programs brought him to Tuscaloosa, but his legacy will remain long after he's moved back home.
"While recruiting Thomas, it was apparent that he would come to Alabama to earn an education while Alabama served as a training ground for his Paralympics aspirations," said Evan Enquist, head coach of the men's wheelchair tennis team. "His focus as an elite competitor has continued to grow each semester with his highest achievements and dedication to his training continuing today.
"Thomas was the program's first breakout men's player earning high achievements both nationally and internationally. He is respected by his team and opponents, which is one of the most important traits. His presence, focus and ability to lead by example on the court will be missed."
Venos is heading to Orlando with his teammates, Max Barbier and Nathan Hunter, to compete for the team Collegiate Wheelchair Tennis National Championship May 19-20. They will face off against Auburn University in a historic championship match marking the first inclusion of wheelchair tennis at the NCAA tournament.