Once again UA's student team dominated an annual NASA robotics competition, claiming its seventh title in a row and eight out of the past nine championships.
Alabama Astrobotics won the Joe Kosmo Award for Excellence, the top prize, at this year's NASA Robotic Mining Competition: Lunabotics 2022 challenges students to design and build a robot capable of mining, collecting and depositing simulated ice from the moon. UA mined the most out of 37 teams that competed at Kennedy Space Center in Florida, finishing first in two competition categories, second in three categories and fourth in another.
Because of the coronavirus pandemic that began in 2020 and a prolonged government shutdown in 2019, this year was the first time NASA has hosted the contest since 2018, meaning there were few students at UA and other institutions with on-site competition experience. UA hosted the contest in 2019, the 2020 contest was canceled and the 2021 contest was virtual.
"I am very proud of these students because this was a challenging year," said Dr. Ken Ricks, team adviser and associate professor of electrical and computer engineering. "They worked hard to finish strong across all the categories despite their inexperience. They built a robot that mined more than three times the amount of icy regolith of the next closest team while navigating an arena they had never seen before with no practice."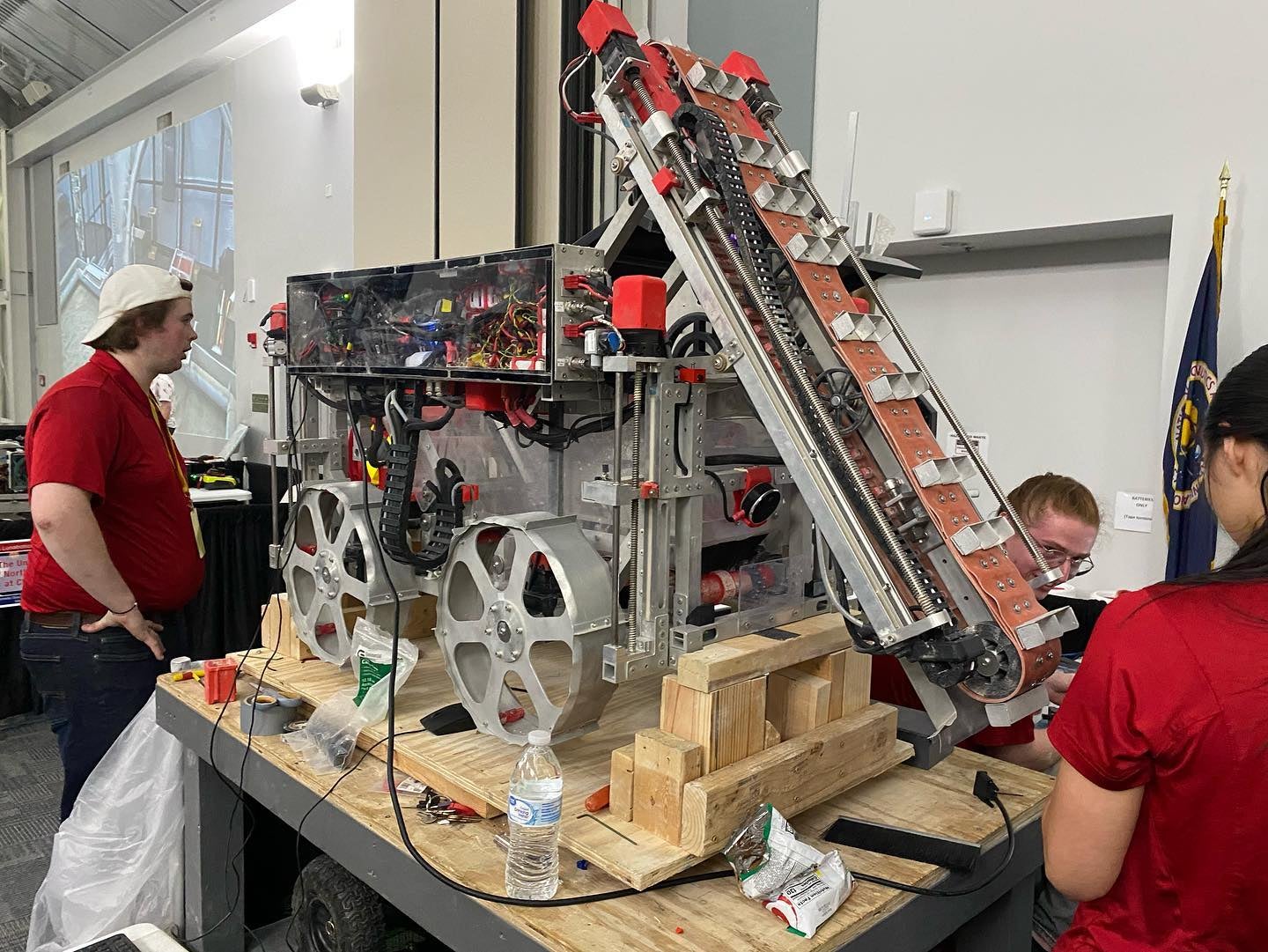 RMC: Lunabotics 2022 aims to train university students in the methods of NASA systems engineering, while designing, building and operating lunar excavator prototypes. For a sustainable presence on the moon, it will be necessary to excavate lunar soil, known as regolith, to extract local resources to use as building materials, water or even rocket fuel.
The competition is a part of the Artemis Student Challenges, designed to engage and retain students in STEM fields by expanding opportunities for student research and design in the areas of science, technology, engineering and math. The project provides a competitive environment to foster innovative ideas and solutions that potentially could be used on future NASA missions to the moon or even Mars.
About 50 UA students from engineering, computer science and other areas across campus have worked to design, build and program this year's robot while also leading outreach activities. The students get hands-on experience while learning to work on a larger project.