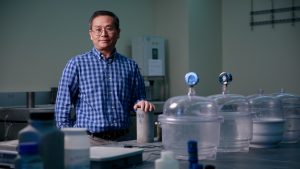 A distinctive business pitch competition aimed at University of Alabama employees continues to uncover and support innovators and entrepreneurs.
Organized by the Alabama Entrepreneurship Institute, the 2022 Faculty/Staff Innovation Pitch Competition awarded $45,000 in prize money to nine business ideas, and all winners get in-kind business planning assistance courtesy of AEI and support to advance ideas with access to analytical and prototype development equipment at EDGE Labs.
"An all-employee innovation competition is not something that all universities do, and I think this being our third year with a growing prize pool demonstrates the commitment of UA to creating and sustaining an innovation culture for all employees," Dr. Theresa M. Welbourne, AEI executive director. "Our goal is continuous improvement, from small daily tasks to large-scale disruptive innovations. Only through this type of innovation can we continue our own growth and be prepared to help our students, employees and community with what the future brings."
This year's contest had a new section dedicated to staff ideas, with $10,000 split among three ideas. Also awarded were a $15,000 grand prize for the most innovative technology-focused idea, sponsored by the Alabama Power Foundation and a $10,000 Entrepreneurial Growth Business Award for the idea most likely to scale and grow sponsored by the Culverhouse College of Business. The UA Office for Research and Economic Development funded three awards for the best innovative ideas to develop products or services that can be patented or build businesses.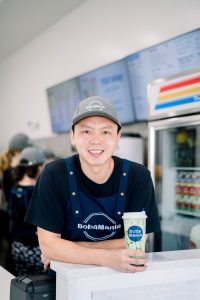 "I have been thrilled to see this competition grow since our first year; not only the number of contestants but also the potential economic and societal impact of their ideas continues to be tremendously powerful," said Dan Blakley, associate vice president for economic and business engagement and co-host of the contest. "We are committed to working with all of these innovators to develop their ideas and commercialize their work."
The contest is part of a series of competitions meant to spur start-up businesses, including the Edward k. Aldag Jr. Student Business Plan Competition and River Pitch Competition. The Faculty/Staff Innovation competition hopes to engage all employees in the innovation process, Welbourne said.
This year's grand prize winner is Carbon Admixture, a start-up by Dr. Jialai Wang, professor of civil, construction and environmental engineering. He has participated in all three employee pitch contests.
"What I like about this competition is that it actually shapes my research," he said. "I always want to see the innovations developed in my laboratory find applications in the real world. Participating in the pitch helps me to design my research plan so that our technologies can be adopted by industries much easier."
Not all the winners were based on research in UA labs. The entrepreneurial award, for instance, went to BoboMania, a premium bubble tea shop in Tuscaloosa started by Dr. Lyngyan Kong, assistant professor of human nutrition and hospitality management. The award recognized Kong's business model and strategy to grow into a chain.
"Competitors come from different colleges and have ideas related to work at UA and ideas they are brewing with their spouses or on their own," Welbourne said. "It's fun and energizing to see what they are doing, and our goal is to tap into their ideas and willingness to innovate."
For a complete list of winners, visit the AEI website.
Contact
Adam Jones, UA strategic communications, 205-348-4328, adam.jones@ua.edu
The University of Alabama, part of The University of Alabama System, is the state's flagship university. UA shapes a better world through its teaching, research and service. With a global reputation for excellence, UA provides an inclusive, forward-thinking environment and nearly 200 degree programs on a beautiful, student-centered campus. A leader in cutting-edge research, UA advances discovery, creative inquiry and knowledge through more than 30 research centers. As the state's largest higher education institution, UA drives economic growth in Alabama and beyond.