Itching to explore what's beyond campus? From world-class museums to majestic parks, the state of Alabama has a lot to offer. Here are just a few of the many attractions within a two-hour drive of UA's campus. Check individual websites for admission fees. 
Museums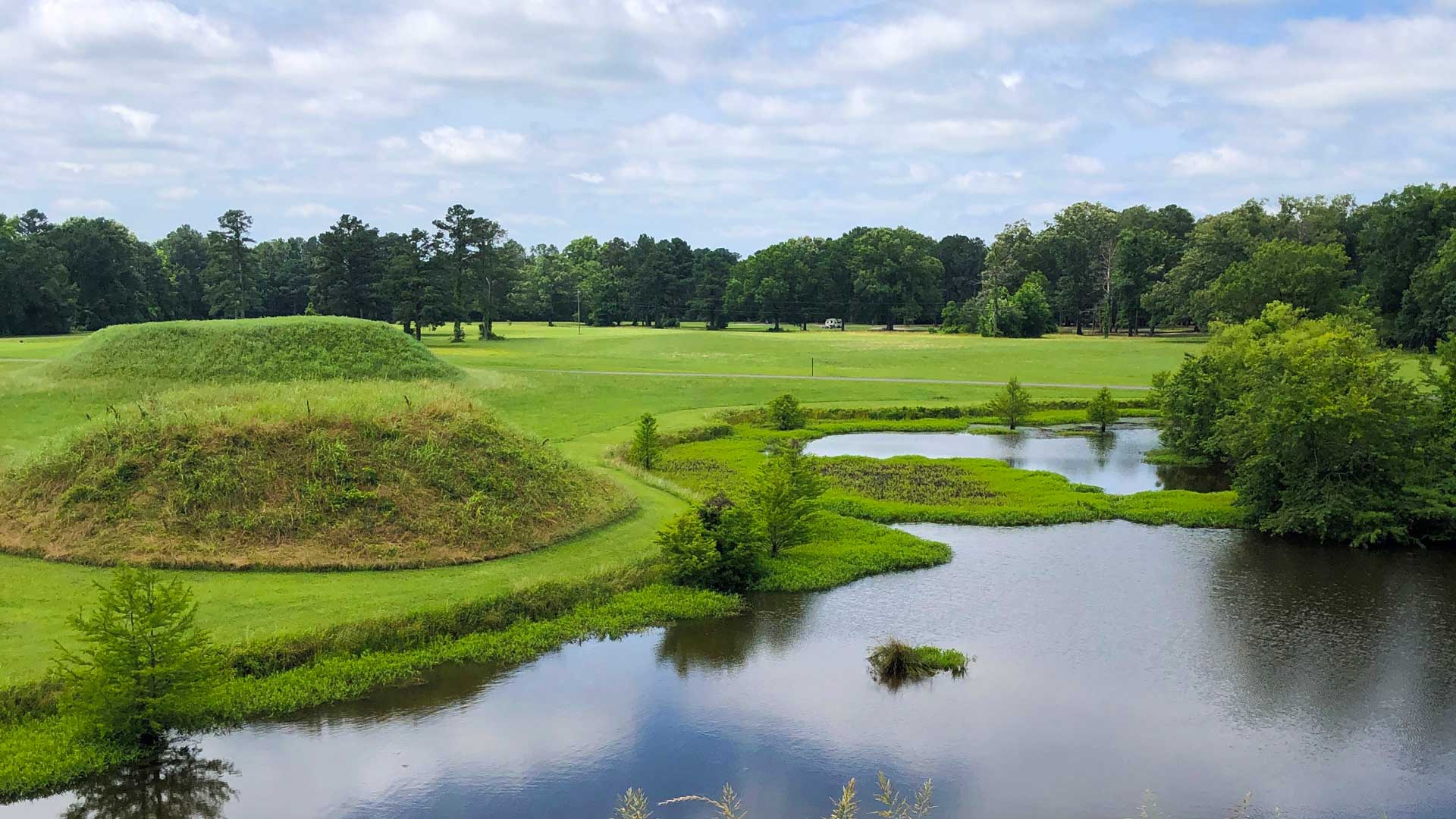 Moundville Archaeological Park is the perfect place to begin your exploration of Alabama.
Moundville Archeological Park
634 Mound State Parkway, Moundville, AL 35474, Open daily from dawn to dusk. 
Walk alongside history as you tour the site of one of the largest ancient Mississippian-era cities north of Mexico, just a few miles south of campus. Explore the Moundville exhibit where you can visualize what the city once looked like, the tools used and more. Within the park are 29 massive flat-topped earthen mounds, some of which you can climb, carefully arranged around a central plaza. Near the park is the Black Warrior River and several walking paths for stunning views and photo opportunities. 
Learn more about Moundville Archeological Park. 
Birmingham Civil Rights Institute
520 16th St. N., Birmingham, AL 35203. Open Tuesday-Saturday from 10 a.m. to 3 p.m. 
The civil rights movement shaped the state of Alabama in many ways. Learn more about the events that took place throughout the 1950s and 60s and the impact those events have on today's world. The Birmingham Civil Rights Institute, part of the Birmingham Civil Rights National Monument and an affiliate of the Smithsonian Institution, is a cultural and educational research center that promotes a comprehensive understanding for the significance of civil rights developments in Birmingham. Founded in 1992, the Institute marks its 30th anniversary this year.  
Learn more about the Birmingham Civil Rights Institute. 
Museum of Alabama
142-158 S. Union St., Montgomery, AL 36104. Open Monday-Saturday from 8:30 a.m. to 4:30 p.m. 
Want to walk through time and see what the state of Alabama once looked like? The Museum of Alabama is the only destination where you can explore Alabama's past from prehistory to the present. The museum is the nation's oldest state-funded, independent archival and historical agency. From learning about prehistoric animal species, to being immersed in day-to-day life, the museum is the place to learn the most about the state's history. 
Learn more about the Museum of Alabama. 
Outdoors
The University of Alabama Arboretum
4801 Arboretum Way, Tuscaloosa, AL 35404. Open daily from 8 a.m. to sunset. 
Just a few miles from campus, the UA Arboretum features walking trails through a native woodland section, a picturesque wildflower garden, a collection of ornamental plants and more. Grab your favorite picnic items and some friends for an enjoyable day trip immersed in nature. 
Learn more about the arboretum.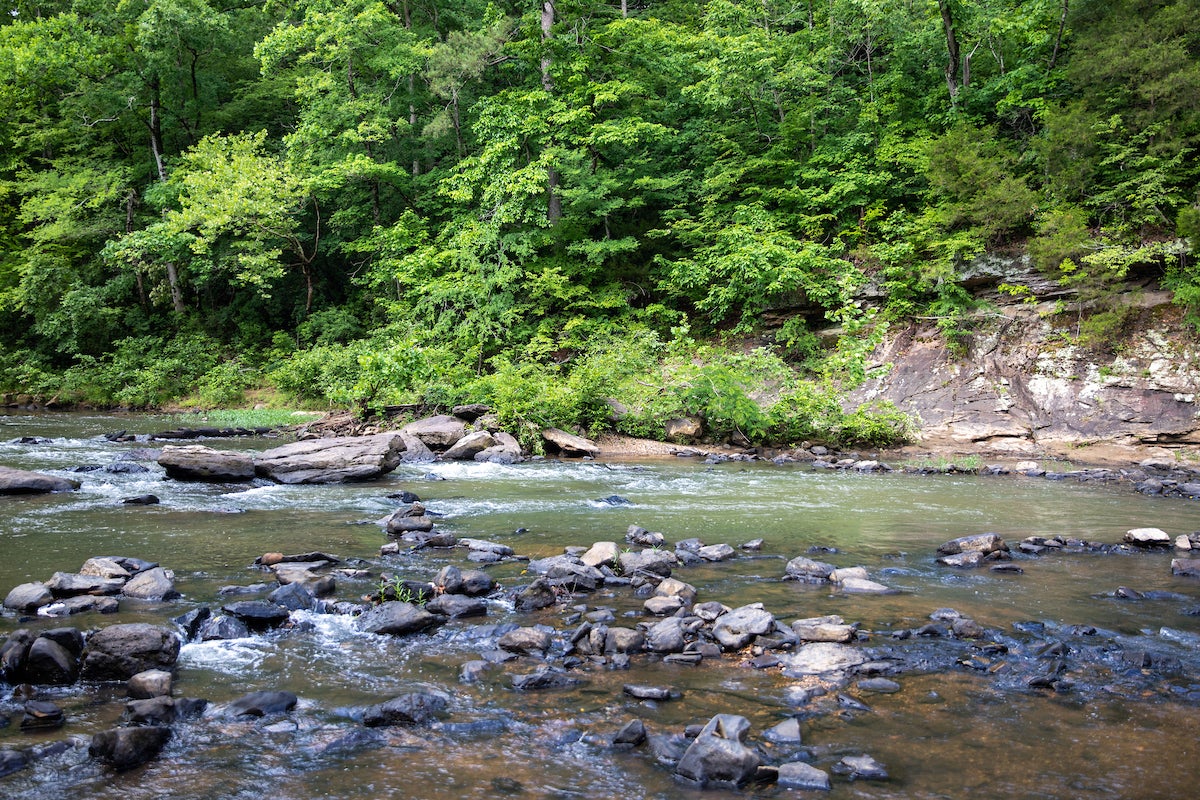 Hurricane Creek offers several hiking paths.
Hurricane Creek Park
7005 Old Birmingham Highway, Tuscaloosa, AL 35404. Open daily from 8 a.m. to 5 p.m. 
Only a few miles from campus, Hurricane Creek Park is a hidden gem that can easily be missed when driving. With several hiking trails of different difficulties, the park is the perfect place to go out with friends and enjoy the scenic beauty of Hurricane Creek.  
Learn more about Hurricane Creek Park. 
Birmingham Botanical Gardens
2612 Lane Park Road, Birmingham, AL 35223. Open daily. 
Looking to find the perfect backdrop for photos? The Birmingham Botanical Gardens is home to the state's largest living museum with dozens of species of local flora and fauna to give you that perfect spring photo. Currently in bloom are daffodils, forsythias, Lenten roses, native azaleas, pansies, redbuds, tulips, wildflowers and more. 
Learn more about the Birmingham Botanical Gardens.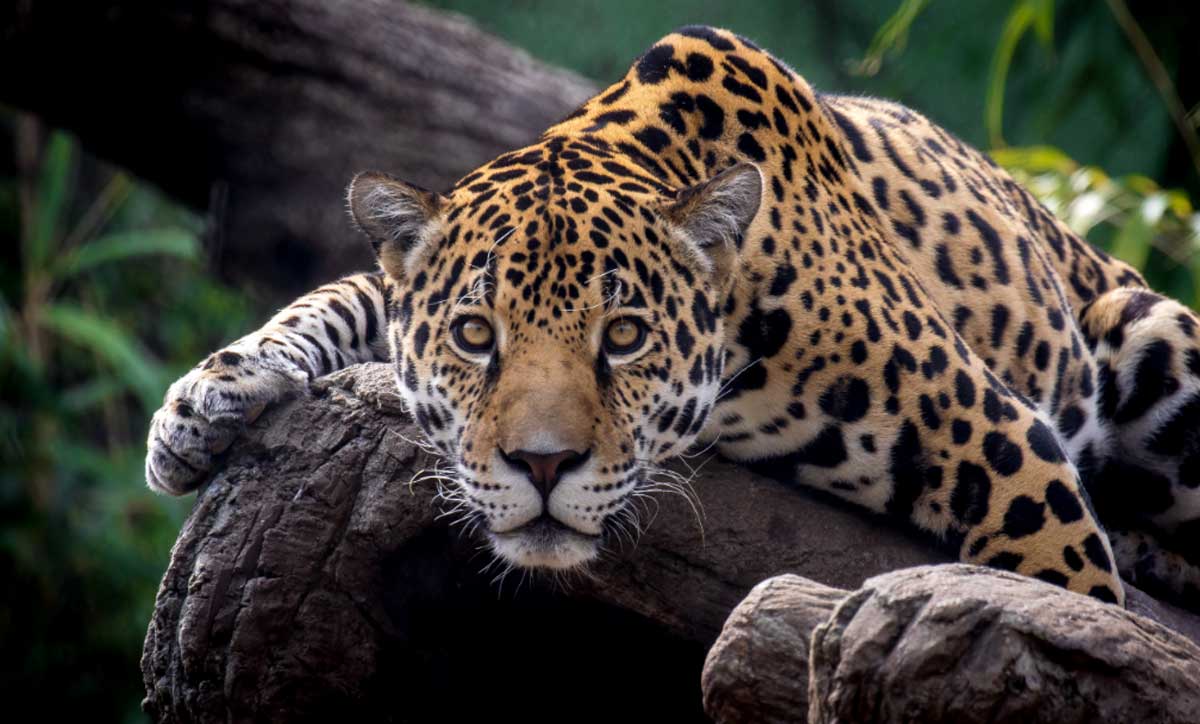 Get up close to wildlife at the Birmingham Zoo.
Birmingham Zoo
2630 Cahaba Road, Birmingham, AL 35223. Open daily. 
Feeling like a drive but don't know what to do? Take a trip to the Birmingham Zoo, which hosts several daily events for all ages. Learn about wildlife conservation, relax near the elephants and don't forget to enjoy the surroundings while you walk around.  
Learn more about the Birmingham Zoo.
Contact
Caroline Gazzara-McKenzie, Strategic Communications, caroline.mckenzie@ua.edu
The University of Alabama, part of The University of Alabama System, is the state's flagship university. UA shapes a better world through its teaching, research and service. With a global reputation for excellence, UA provides an inclusive, forward-thinking environment and nearly 200 degree programs on a beautiful, student-centered campus. A leader in cutting-edge research, UA advances discovery, creative inquiry and knowledge through more than 30 research centers. As the state's largest higher education institution, UA drives economic growth in Alabama and beyond.