Twenty-four hours. Ten local nonprofits. More than 1,500 service hours. Immeasurable impact.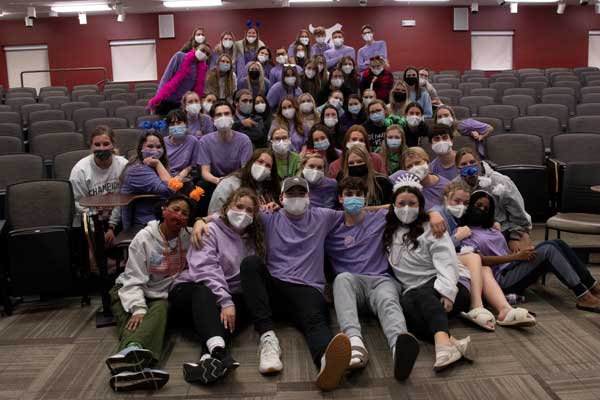 Capstone Agency, a nationally accredited, student-led communications firm, held its fifth annual CreateAthon Feb. 11-12, donating the equivalent of $57,743.50 worth of services to 10 local organizations. 
More than 60 students from UA participated in the 24-hour event, which was held in person after being completely virtual in 2021.
"It was an amazing experience being back in person," said Camden Skoll, pro bono director of Capstone Agency. "The energy in all the rooms was unmatched compared to being virtual — everyone can thrive off each other's excitement and dedication to produce great work for the nonprofits. Everyone was able to form so many new friendships and make everlasting memories while helping the community." 
This year, Capstone Agency worked with the Boys & Girls Club, NAMI Tuscaloosa, Tuscaloosa Children's Theatre, Catholic Social Services, Freshwater Land Trust, Books to Prisons, Turning Point, Schoolyard Roots, Family Counseling Services and Tuscaloosa International Friends.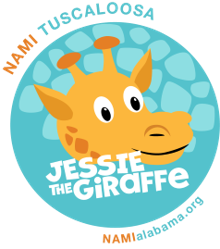 Each nonprofit presented the agency with a communications problem or marketing effort, and the students worked throughout the event to create solutions and ideas for the organizations.  
One team was tasked to design a plush toy giraffe as well as a long-term marketing campaign for NAMI Tuscaloosa, an affiliate of the National Alliance for Mental Illness. The giraffe, named Jessie, will be incorporated into NAMI Tuscaloosa's marketing campaigns for mental health awareness, communication and more. 
"I was elated with the results," said John Stewart, president of NAMI Tuscaloosa. "This plush character helps prepare children and caregivers with coping mechanisms and communication. It's another outlet for those in need, but it will also be incorporated throughout NAMI's marketing efforts. Jessie the Giraffe will be associated with NAMI for many years." 
Contact
Caroline Gazzara-McKenzie, Strategic Communications, caroline.mckenzie@ua.edu or 205-348-0825
The University of Alabama, part of The University of Alabama System, is the state's flagship university. UA shapes a better world through its teaching, research and service. With a global reputation for excellence, UA provides an inclusive, forward-thinking environment and nearly 200 degree programs on a beautiful, student-centered campus. A leader in cutting-edge research, UA advances discovery, creative inquiry and knowledge through more than 30 research centers. As the state's largest higher education institution, UA drives economic growth in Alabama and beyond.