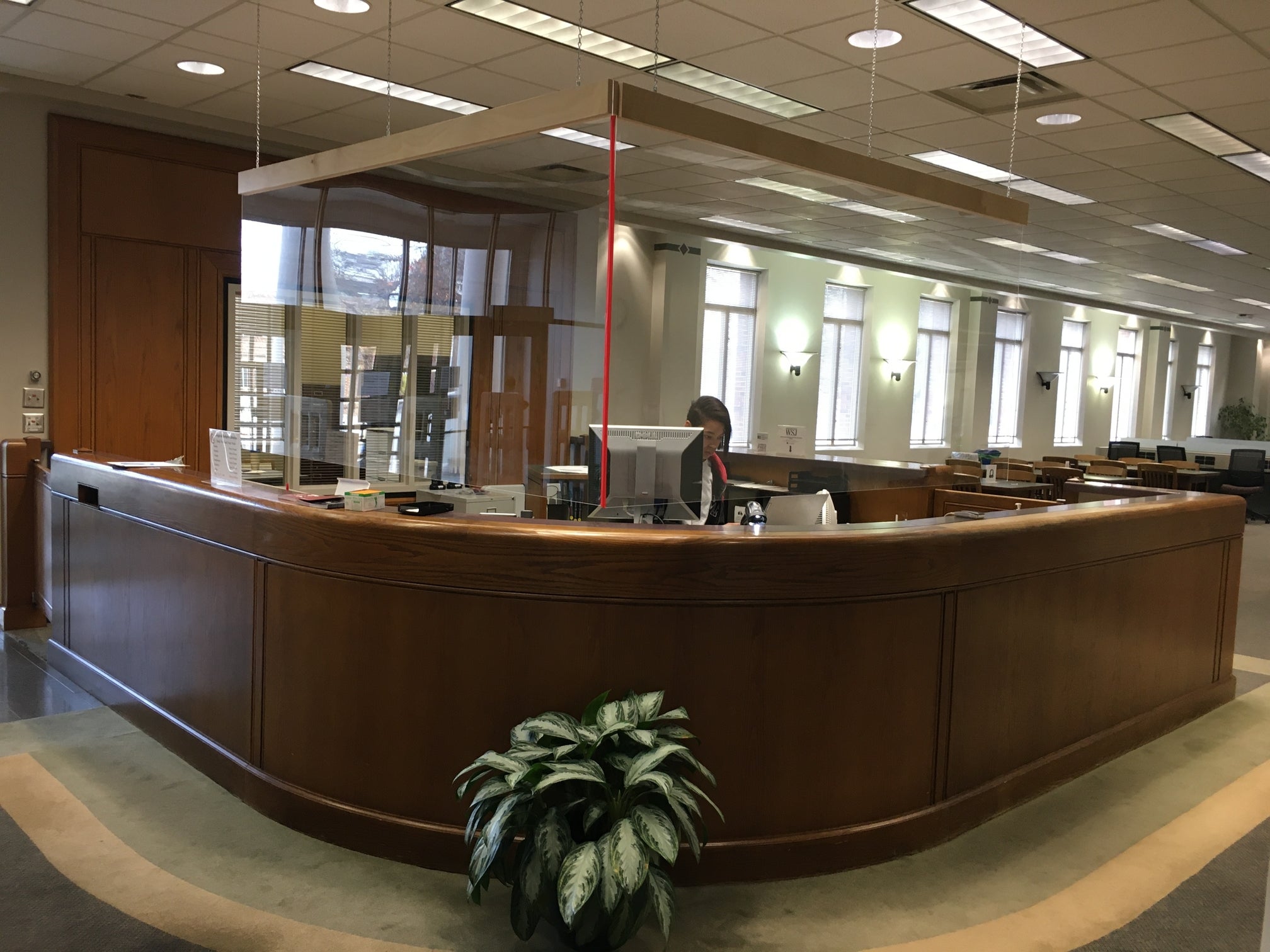 The Angelo Bruno Business Library is closed until Fall Semester 2022 for renovations to improve its aesthetics and functionality.
"The building was opened in January 1994, and it has not had a major refresh," said Karen Chapman, director of branch library services. "We've done updates as needed and put in furniture here and there, but no major renovations.
"This time we're getting new carpet, paint, ceilings, light fixtures and new furniture in all the public areas of the library. There's also going to be some building infrastructure improvements such as the sprinklers and HVAC, and we're going to have a new gender-neutral restroom and nursing mother's room."
Chapman said the library's new furniture will enable collaborative workspaces for group projects. The library's computer labs will also receive an update.
John Baker, director of technology for Culverhouse College of Business, said Bruno currently has three computer classrooms that each seat 40, 60 and 18 people. The renovations will not only upgrade the technology but also improve the seating arrangements.
"All areas will receive new computers and monitors, flooring, wall treatments, lighting, etc.," he said. "The existing tables and chairs will be replaced with new furniture.
"The large lab will see the most change. What we see now are students who want to work in groups. As such, we may set up tables that seat five people. The five could work from their own devices or work on a lab computer and large screen that is dedicated to that one area."
Baker said the smaller lab will continue catering to individual students that need a quiet space and reliable computers loaded with the software they may need.
Though Bruno's physical spaces will be closed, Chapman said the library's services will continue to be offered during the renovations.
"The business librarians and staff will be available at Gorgas Library with the same email and phone numbers," she said. "Our research services will still be available by the same email, phone or by arranging to meet with a librarian in Gorgas. The Ask a Librarian online service is available as well."
The books housed at Bruno have been relocated to the UA Libraries' Archival Facility, formerly called the Libraries Annex. The materials are still available for check out through Scout or the library catalogue.
The University of Alabama, part of The University of Alabama System, is the state's flagship university. UA shapes a better world through its teaching, research and service. With a global reputation for excellence, UA provides an inclusive, forward-thinking environment and nearly 200 degree programs on a beautiful, student-centered campus. A leader in cutting-edge research, UA advances discovery, creative inquiry and knowledge through more than 30 research centers. As the state's largest higher education institution, UA drives economic growth in Alabama and beyond.