Take advantage of the cultural riches offered through the UA experience, such as these free art exhibits.
The Sella-Granata Art Gallery, located at 109 Woods Hall, features both student and visiting artist exhibitions. The UA Studio Graduate Student Show ends Oct. 8. "Juan Lopez-Bautista: Master of Fine Arts Exhibition" opens Oct. 18.
---
"Chromatic Rhythm — James Little: Paintings on Paper," an exhibition of 20 works by New York artist James Little, runs through Oct. 15 at the Sarah Moody Gallery of Art, located in Garland Hall.
According to the gallery website Little has forged a meaningful relationship with abstract painting over the past 40 years. What he seeks within painting are ideas that encompass skill, intuition and vision. His desire is for his audiences to have an experiential relationship to painting that is new and unforgettable. He is meticulous in his process, making his own painting materials — "alchemy," as he calls it.
After completing his MFA degree at Syracuse University where he received an African American Studies Fellowship, Little moved to New York City in the mid-1970s to pursue his artistic career. He came on the predominantly white and privileged art world scene at a time when few Black artists were embracing abstraction.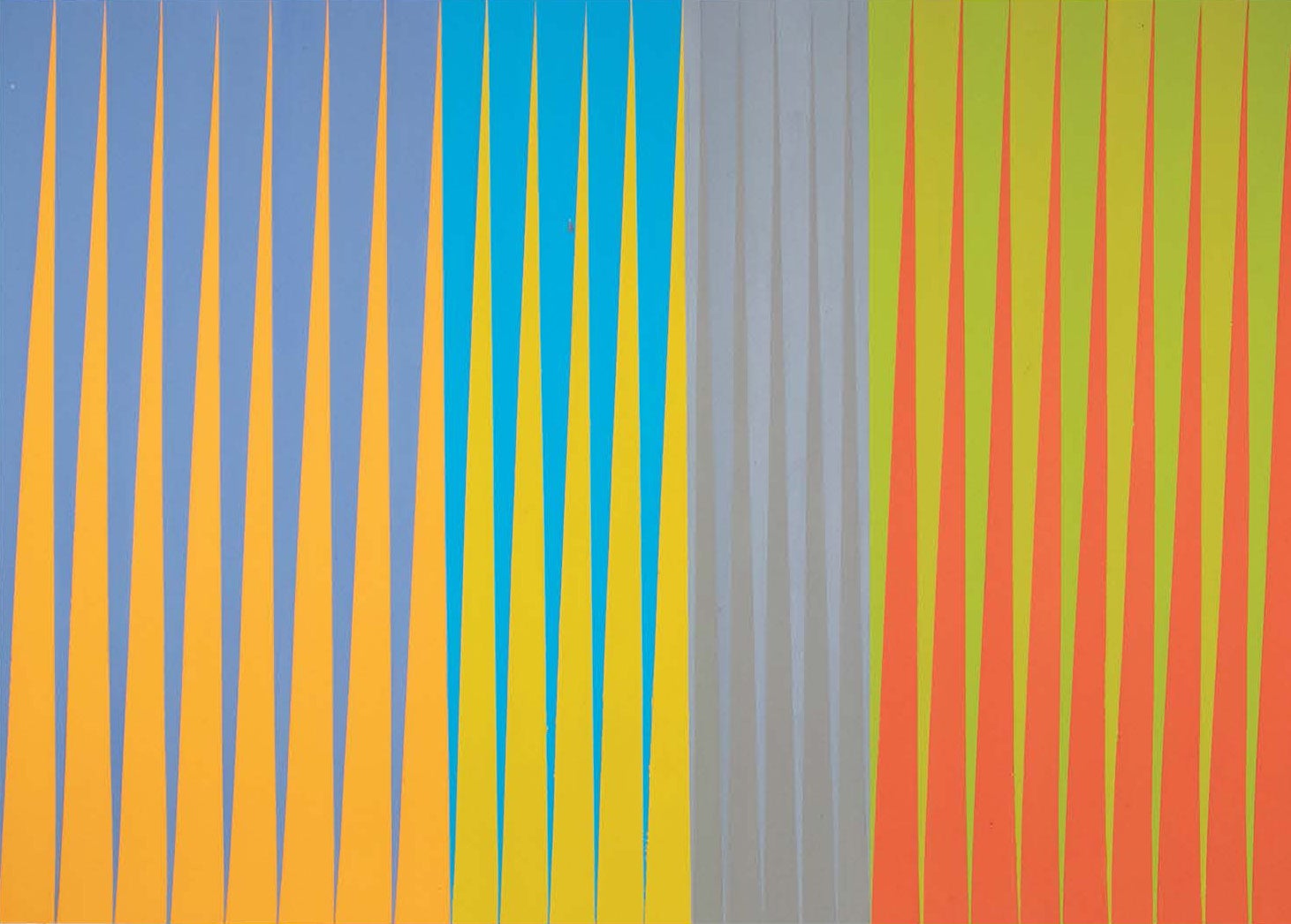 James Little, "The Marriage of Western Civilization and Law of the Jungle," 2007, raw pigment on paper, 22 x 30″. Image courtesy of Ewing Gallery, UT Knoxville.
---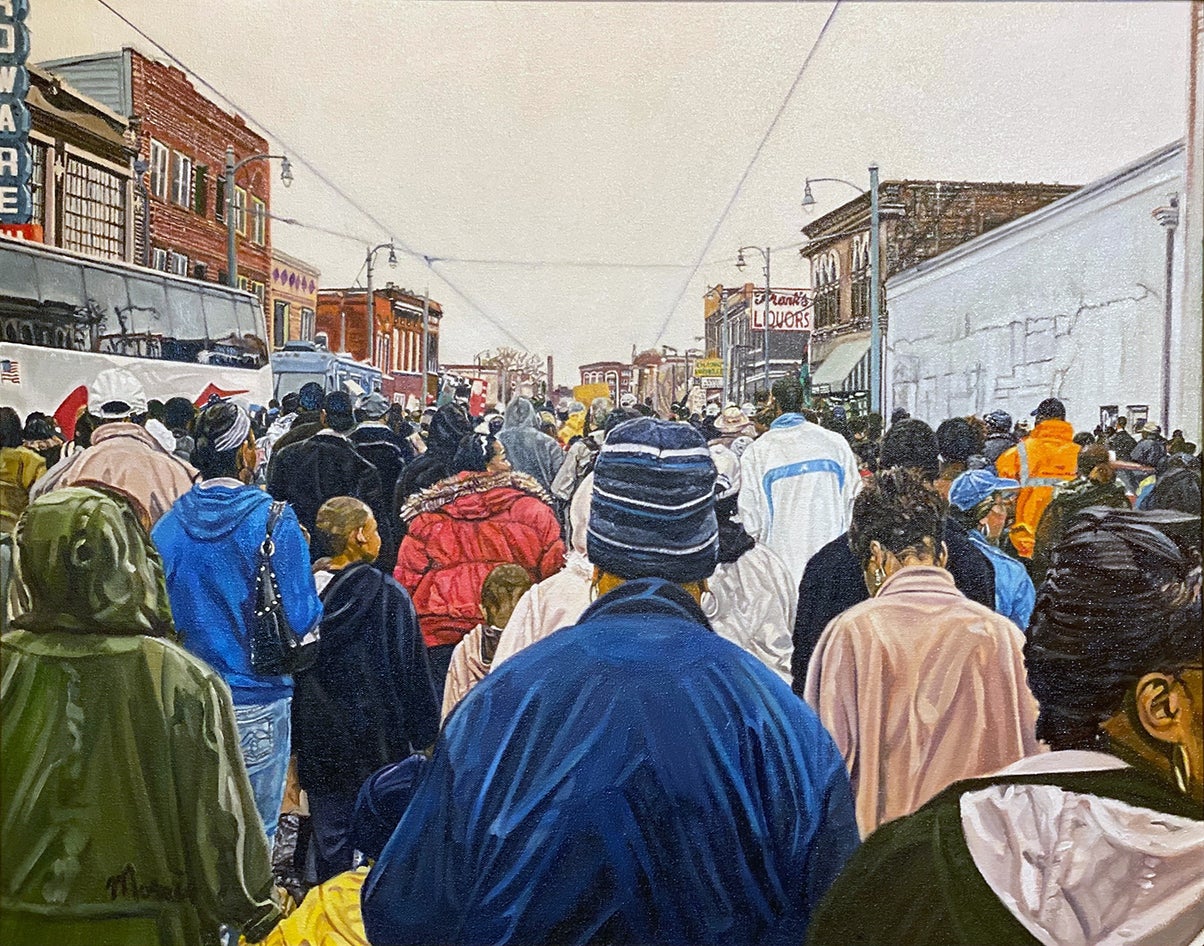 Morris T. Howard, "Dreamers," oil on canvas. From the Collection of Johnny and Allison Howze. Image courtesy Johnny Howze and used with permission of the artist.
"Forward Movement: Selections from the Collection of Johnny and Allison Howze" runs through Dec. 3.
Many of the abstract and figurative works, paintings, collages and sculptures that make up the exhibition draw heavily on themes of protest and progress, featuring scenes rooted in both the civil rights movement of the 1960s and the current Black Lives Matter movement. Other selections are more abstract, using shape, color and composition to convey movement and emotion.
---
"An Expressionist's Journey," an exhibition of paintings by Susan Nomberg McCollough, runs through Dec. 3 in The University of Alabama Gallery in the Dinah Washington Cultural Arts Center.
McCollough received her bachelor's degree in theatre and art in 1966 from UA. She studied with the late UA art professors Alvin Sella and Frank Engel, and then went on to study in a number of museums throughout the United States and Florence, Italy.
McCollough has produced numerous paintings, many on commission, and exhibited across four continents. Her artworks are held in collections in several states and Washington, D.C. In 2012 she donated a portrait, "Sella," of her painting professor Al Sella, to the collection of the UA College of Arts & Sciences.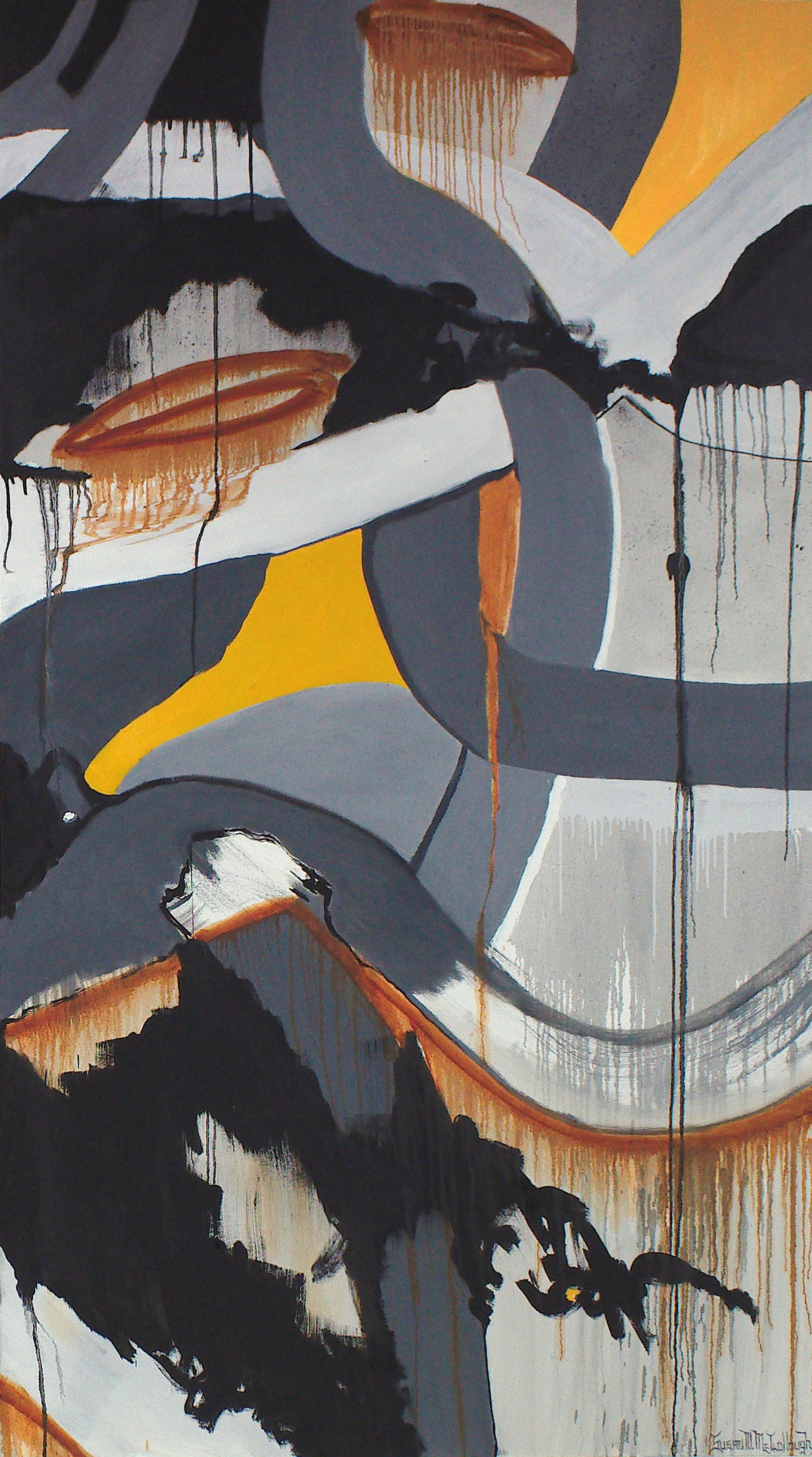 Susan Nomberg McCollough, "Plexus II," oil on canvas. Image courtesy of the artist.
The University of Alabama, part of The University of Alabama System, is the state's flagship university. UA shapes a better world through its teaching, research and service. With a global reputation for excellence, UA provides an inclusive, forward-thinking environment and nearly 200 degree programs on a beautiful, student-centered campus. A leader in cutting-edge research, UA advances discovery, creative inquiry and knowledge through more than 30 research centers. As the state's largest higher education institution, UA drives economic growth in Alabama and beyond.