Twenty years ago, the world we knew significantly changed within just a few hours. The events of Sept. 11, 2001, reshaped almost every aspect of everyday life — we mourned the deaths of the 2,996 Americans lost that day, we bonded with our communities that were affected, and most importantly we learned more about ourselves on that fateful day.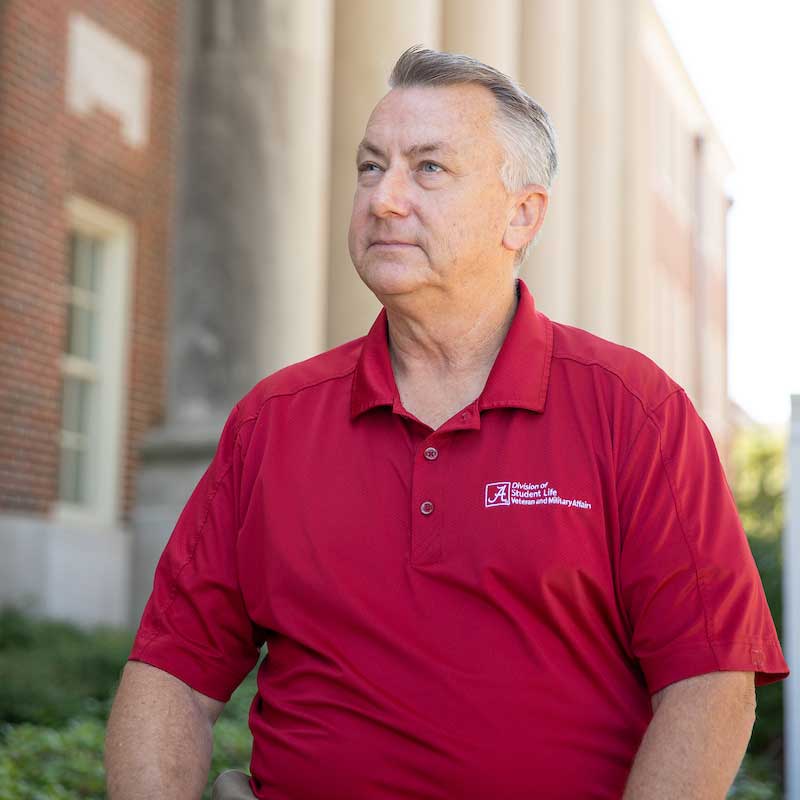 For Brad Campbell, a retired Master Sergeant for the U.S. Air Force, Sept. 11, 2001, will forever be remembered. After enlisting in 1986, Campbell joined the Air Force One communications team in 1995, and was in Dallas, Texas when the first plane crashed into the World Trade Center Tower, shortly followed by the second attack on the tower before he and three others drove cross-country to Washington D.C. to meet with his unit.
"It was absolutely incredible to see the patriotism come together while we drove," Campbell said. "There were flags flying on overpasses. It was amazing to see what the country was going to do and how they came together after 9/11."
On Sept. 14, 2001, Campbell was on Air Force One when the president made his first trip to New York City and Ground Zero following the events of 9/11. He recalls how differently everything changed in a matter of days, including how there were very few flights right after the attacks.
"Our day (in Air Force One) is not something you can plan out; it is completely driven by current events," Campbell said. "And that's what excited me the most about when I flew — you never knew what you were going to experience. You could not just plan out your day."
But Sept. 11, changed everything, Campbell said.
"But it was a different kind of change. We knew what was coming so we knew that the battles were coming, and then that would change the focus for the rest of my time in the service."
Campbell, who retired in 2006, remembers the biggest thing to come out of Sept. 11 was the sense of unity and patriotism. He started his degree at UA in 2016 and graduated in 2019 before becoming assistant director of the University's Veterans and Military Affairs program. In his role, he continues to talk about 9/11 openly and explain the importance of why we need to remember.
"I talk to anybody, anytime I can about 9/11. The biggest thing I wished everybody would take away from it is the unity and patriotism. It was a targeted attack against our country. And it did not discriminate, it took anybody and everybody out. But we are stronger together, just like our community."
Source
Brad Campbell, bcampbell@ua.edu
Contact
Caroline Gazzara-McKenzie, Strategic Communications, caroline.mckenzie@ua.edu or 205-348-0825
The University of Alabama, part of The University of Alabama System, is the state's flagship university. UA shapes a better world through its teaching, research and service. With a global reputation for excellence, UA provides an inclusive, forward-thinking environment and nearly 200 degree programs on a beautiful, student-centered campus. A leader in cutting-edge research, UA advances discovery, creative inquiry and knowledge through more than 30 research centers. As the state's largest higher education institution, UA drives economic growth in Alabama and beyond.