September is National Preparedness Month, a time set aside each year to raise awareness about the importance of preparing for disasters and emergencies.
Throughout the month, The University of Alabama will share tips to help you prepare.
Communicating and working together are vital ways to be prepared in an emergency.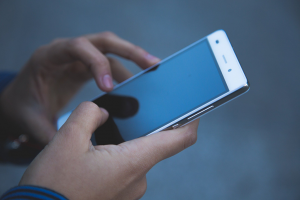 Preparation starts with communication. Talk to your family, roommates, office colleagues and friends about emergency preparedness. Work together to create a plan for your home, apartment or office.
Decide before a disaster happens which family members or friends you will contact. Most smartphones will allow you to designate numbers as emergency contact numbers. You should also memorize their numbers as you may not have your mobile phone to rely on. Visit ready.gov for a communication plan template that you can use.
In an emergency, it may be better to text instead of talking as phone lines may be damaged or tied up.
Share your emergency contact's information with your roommates, coworkers and close friends in case you are unable to call or text from your phone.
In an emergency, it is natural to want to help others, but you do not want to hinder the crucial work of first responders. Preparing to help before a disaster or an emergency can ensure you work with emergency workers, not against them.
Here are some ways you can get involved:
Contact
Shane Dorrill, UA Strategic Communications, shane.dorrill@ua.edu
The University of Alabama, part of The University of Alabama System, is the state's flagship university. UA shapes a better world through its teaching, research and service. With a global reputation for excellence, UA provides an inclusive, forward-thinking environment and nearly 200 degree programs on a beautiful, student-centered campus. A leader in cutting-edge research, UA advances discovery, creative inquiry and knowledge through more than 30 research centers. As the state's largest higher education institution, UA drives economic growth in Alabama and beyond.