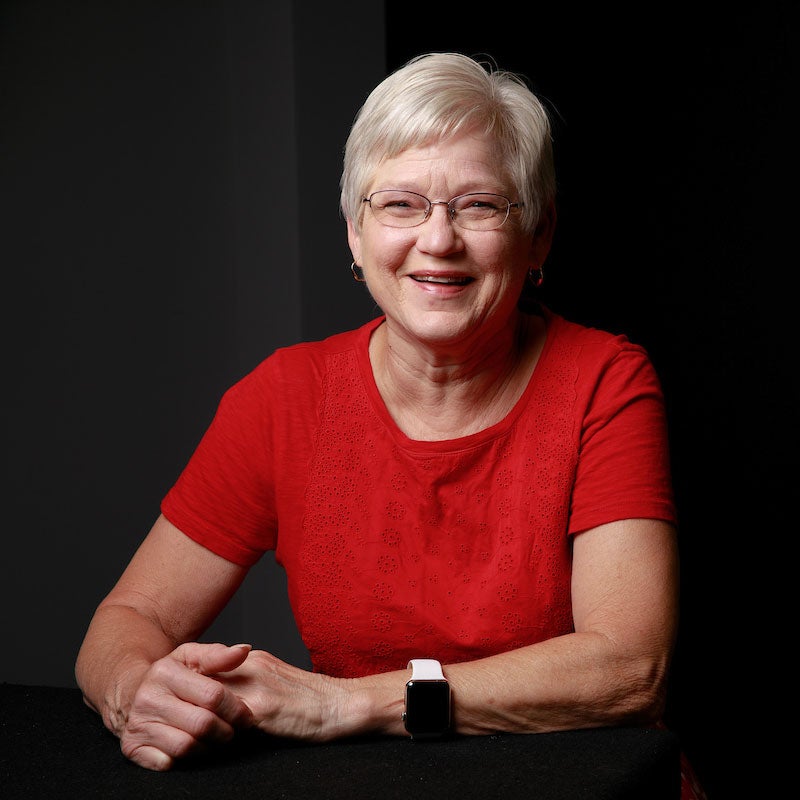 Graduating from the Capstone in 1981, Jeanine Brooks has devoted most of her life and career to the University. Hailing originally from Miami, Fla., Brooks discovered Tuscaloosa was going to be her new home. She met her husband, Thomas, on campus and their two children also graduated from the University. But what kept her on campus was an opportunity of a lifetime.
Brooks began working for the telecommunications department initially in 1987. Ten years later, as the telecommunications department continued to grow, Brooks and several others were moved into a new department — UA's Action Card services.
Brooks is the director of UA's Action Card Services, also known as the ACT Card. Hard copy versions of the card became available in the 1990s, and throughout the years the cards have been updated with new designs, the ability to unlock campus buildings or hold student's football tickets electronically. The growth of UA's ACT Card became a passion for Brooks, who said she listened to the students, faculty and staff on how to make the cards more user-friendly or accessible.
In 2018, UA was one of the first universities in the world to create a completely digital ACT Card for Apple products. Apple users had the option to add their ACT Cards to their Apple Wallet. Brooks and her department were already working with Android products to have it available for all users on campus before the pandemic began. When the COVID-19 pandemic started to affect the United States, Brooks and her team were able to expedite the Android request and released it to the public in May 2020 — months earlier than planned.
"New students, faculty, and staff could fully acquire mobile Action Card remotely prior to arriving on campus," Brooks said. "This self-service and contactless process allows for immediate access to campus services. For Action Card, the tools were already in place to allow for remote provisioning, eliminating the need for distributing thousands of physical cards."
Nominated by Teresa Shreve, Brooks is credited with being innovative when it comes to what could be best for campus. Shreve said, "She is a forward-thinking individual, and because so she is able to help better serve the campus and community."
"I feel honored that my supervisor nominated me," Brooks said. "Her support, and other UA administrators' support for innovation, allows our campus card program to grow and we appreciate working in this type of environment."
About Everyday Champions
UA is home to champions both on and off the field and in and out of the classroom. Everyday Champions are staff and faculty members who work behind the scenes to keep the campus running, show enthusiasm for supporting the UA campus, faculty, staff and students and embody the UA spirit of pride, determination and ingenuity. Submit an Everyday Champion you know to be considered for a feature.
Contact
Caroline Gazzara-McKenzie, Strategic Communications, caroline.mckenzie@ua.edu or 205-348-0825
The University of Alabama, part of The University of Alabama System, is the state's flagship university. UA shapes a better world through its teaching, research and service. With a global reputation for excellence, UA provides an inclusive, forward-thinking environment and nearly 200 degree programs on a beautiful, student-centered campus. A leader in cutting-edge research, UA advances discovery, creative inquiry and knowledge through more than 30 research centers. As the state's largest higher education institution, UA drives economic growth in Alabama and beyond.