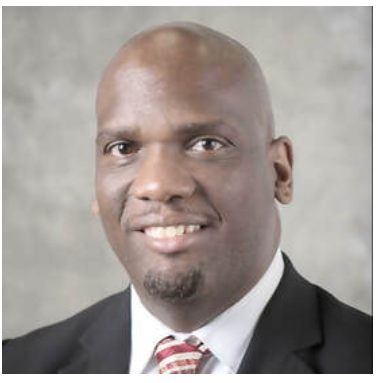 Chad Jackson, a contract invoice and analytics specialist at the Bryant Conference Center and chair for the College of Continuing Studies' Diversity Equity and Inclusion Council, is president of the Black Faculty and Staff Association, an organization which he's been a part of since joining UA in 2017.
BFSA hosted many successful events this past year and set records for student involvement. And more exciting programming is planned for the upcoming academic year.
What were some of BFSA's highlights this past academic year?
This past fall, because of George Floyd's social justice campaign, we had a social justice webinar. We brought in the national president of the SCLC, Dr. Charles Steele. We had another webinar in October on "The Plight, Path and Progression of the Black Male in the New Millennium."
Our greatest attendance was for the panel '"Black in the Ivory" with Attorney Terrika Shaw and Drs. Utz McKnight, Nikita Harris and Andre Denham. Those social justice seminars were the greatest opportunities we had to have a voice in our quarantine setting.
This past February we had the first-ever Dr. Trudier Harris Intercollegiate Black History Scholar Bowl. Alabama A&M won. We also created our BFSA digital library of books we recommend and refer people to. We also had the Nyansapo Kente Robing Ceremony in April.
We had BFSA Financial Literacy Summit for our student groups. We have 84 student members, which is the largest number of students we've ever had.
What are some of the BFSA's goals and major projects for the 2021-2022 academic year?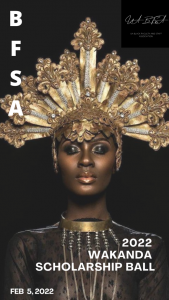 Our biggest project is raising funds for the BFSA Annual Support and the Quasi-Endowed Scholarship. Our 2020 Black-Tie Scholarship Bowl was canceled due to the pandemic, so we talked about what to do next. We said people like to get dressed up for a cause. We suggested doing something that speaks to our heritage and we selected Wakanda, a fictitious African country in the Marvel comic universe.
So on Feb. 5, we will host the Wakanda Scholarship Ball. We're asking people to wear formal Kente clothing and regalia. Attendees can go over the top as they want with their attire, just please don't make any cultural misappropriations. This will be open to the public and be held at the Bryant Conference Center.
The winners of the 2022 scholar bowl on Feb. 5 will be announced at the ball and the Zumba Dancers, which is an authentic South African dance group, will do an "interruption dance," where they interrupt the program to dance. They're also going to teach people Swahili. It's $45 for early bird tickets and $55 in January and February. Tickets will go on sale on the BFSA website in August.
We have Juneteenth coming up. On June 10 we'll have Dr. Reynaldo Anderson speaking on "Re-envisioning Freedom through Afrofuturism." On June 15, Dr. Cynthia Gooch Grayson will speak on "Juneteenth & Genealogy: the Exploration of Black Family."
How can faculty, staff and students get involved with the BFSA or stay informed?
They can always sign up for our e-blast, attend meetings, support our events and opportunities. But mainly just show up. It's all about an equitable experience that we want. We don't need silent partners, we need allies who are willing to stand shoulder-to-shoulder.
What was the biggest lesson the BFSA learned from the past year that will continue to make an impact on the association?
We have to be vigilant, visual and make sure we show agility in using our resources and have an arm of advocacy fighting for equitable education and an equitable experience. We need to be at the table when the decisions are made, and we have to be vocal at the table. We also have been strengthening and forming new partnerships to expand our reach to meet our mission goals.
We're going to look at opportunities to stay hybrid. Our mission is to be agile during these times for the benefit of our faculty, staff and students. We want to make sure we have activities that employ our mission. We made it through the pandemic by not being scared to take the necessary steps to move things to a virtual platform and now we're moving things to a hybrid model.
The University of Alabama, part of The University of Alabama System, is the state's flagship university. UA shapes a better world through its teaching, research and service. With a global reputation for excellence, UA provides an inclusive, forward-thinking environment and nearly 200 degree programs on a beautiful, student-centered campus. A leader in cutting-edge research, UA advances discovery, creative inquiry and knowledge through more than 30 research centers. As the state's largest higher education institution, UA drives economic growth in Alabama and beyond.