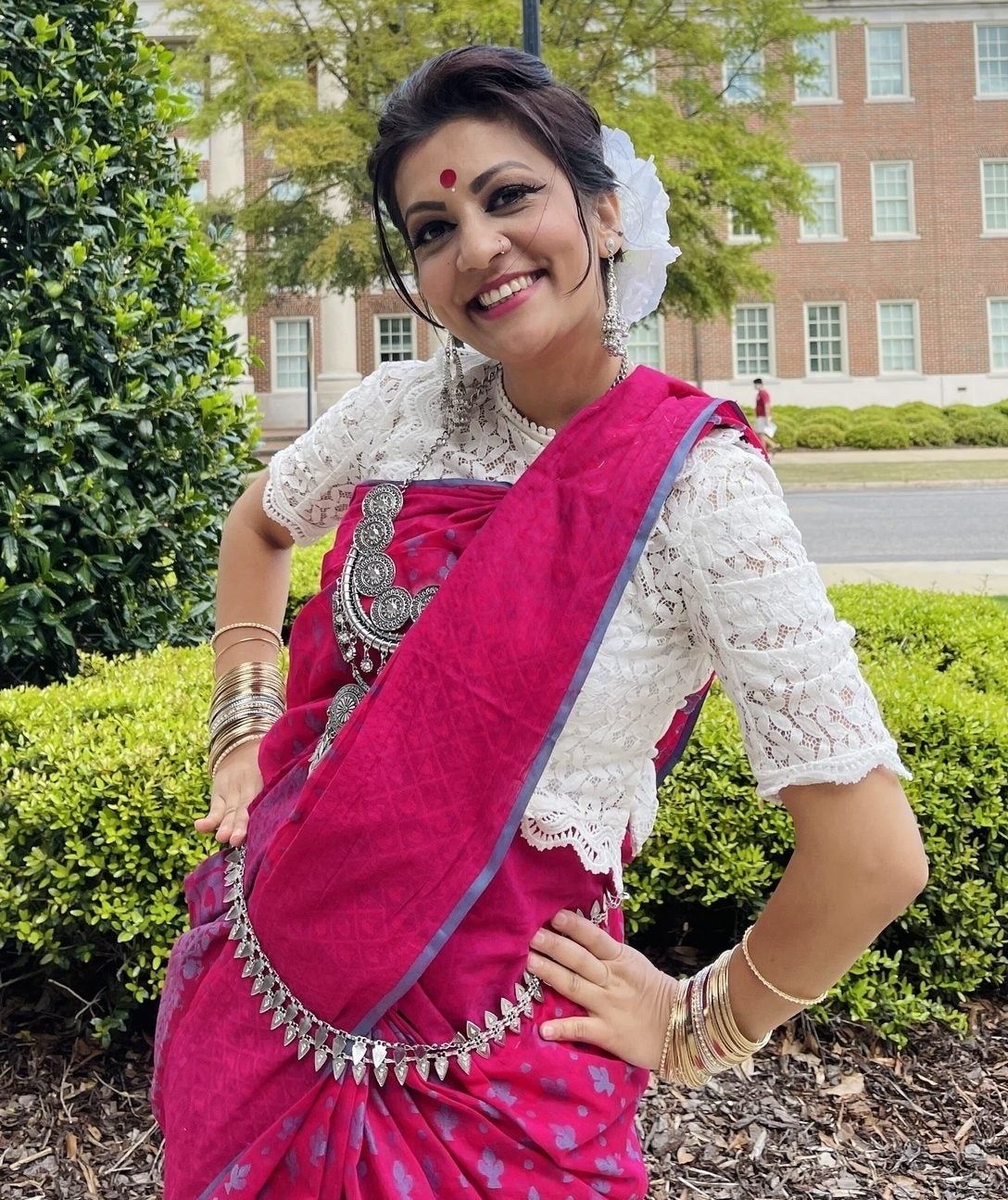 In celebration of Asian American Pacific Islander Heritage Month and Asian Pacific Islander Desi American Heritage Month, The University of Alabama's Division of Diversity, Equity and Inclusion is hosting a cooking demonstration that discusses the history, cultural and familial connection of food to the Bangladeshi people.
Khadiza Tul Jannat, a native of Bangladesh who attends the University as a doctoral student and a graduate research and teaching assistant in the College of Communication and Information Sciences, will cook one of her favorite Bengali dishes on May 17 at 6 p.m.
To receive a link to the free cooking demonstration, registration is required.
This is Jannat's first time celebrating Asian Pacific Islander Desi American Heritage Month. She came to the U.S. in 2016 to continue her education and hadn't heard of the heritage month, but she said she's excited to celebrate it so she can share her culture with others through food and her passion, dance.
"I definitely want to represent my culture and help us to learn more about each other," she said. "I think that's how we become comfortable with each other by celebrating each other's culture.
"Where I'm from, we all cook. We don't eat frozen food. My mom cooked and I observed her. I like cooking for sure, but I do other stuff. I love dancing, that's the main thing. When I dance, I feel like a bird. But cooking is a part of my life."
Jannat said Bangladesh is known as the land of rivers, and people eat a lot of fresh fish and rice. So, she's going to make one of the most popular dishes in her country, fish curry.
"It's hard to find the same fish types here that are in my country, but I'll be using one of the most popular fish I can find here, which is tilapia. I'll be using my own recipe cooked in my traditional way. It's going to be extra spicy, but I'll be showing everyone how to make it with less or more chilis based on their tolerance for spice.
"When your tummy is happy, everything is happy. So sharing food means sharing happiness. In Asian cultures, we are very much hospitable, and food is one of the best ways to show care. When we care, we show it by doing things more than telling."
Contact
Jamon Smith, strategic communications, jamon.smith@ua.edu
The University of Alabama, part of The University of Alabama System, is the state's flagship university. UA shapes a better world through its teaching, research and service. With a global reputation for excellence, UA provides an inclusive, forward-thinking environment and nearly 200 degree programs on a beautiful, student-centered campus. A leader in cutting-edge research, UA advances discovery, creative inquiry and knowledge through more than 30 research centers. As the state's largest higher education institution, UA drives economic growth in Alabama and beyond.