Women of the Capstone are movers and shakers in the world of business and entrepreneurship. These alumnae leaders and innovators from The University of Alabama are actively shaping the future of business.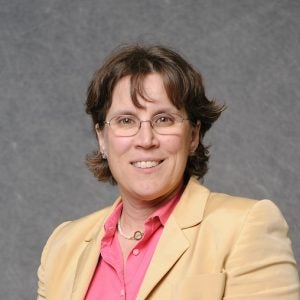 UA alumna Nan Boden is the chief operating officer of Robotics Moonshot X, formerly known as Google X. She has also served as the senior director of strategic customer programs at Google, and has also served as the head of global technology partnerships at Google. Boden was originally hired by Google to serve as director of engineering, and she was formerly the chief executive officer of Myricom, a pioneer in high-performance computer networking. She started her career as a software engineer and later moved into business roles such as executive vice president, chief financial officer, member of Myricom's board of directors and CEO. She earned a doctorate and master's degree in computer science from Caltech, and a bachelor's degree in applied mathematics from UA.
Janet Gurwitch co-founded Gurwitch Products in 1995 and launched the Laura Mercier Cosmetics line in 1996. She began her career at Foley's department store in Houston, finishing as senior vice president of merchandising, before moving to Neiman Marcus as executive vice president. She received a bachelor's degree in fashion retailing from The University of Alabama and currently is an operating partner at Advent International, one of the largest global private equity investors. She also serves on the board of directors for Olaplex, Drybar and the Houston Astros.
Marillyn Hewson earned a bachelor's degree in business administration and a master's degree in economics from the Capstone. Hewson is the former chairman, president and CEO of Lockheed Martin Corporation, where she has worked for more than 35 years. In 2018, Chief Executive magazine named Hewson CEO of the Year. In 2016, 2017 and 2018, Fortune magazine named Hewson in the top 10 on their Most Powerful Women list. She also serves on the board of directors of DowDuPont, and she is a member of the executive committee of the Aerospace Industries Association.
In April 2016, UA graduate Vicki Hollub became the first female CEO of a major U.S. oil and gas company when she was named president and CEO of Houston-based Occidental Petroleum Corporation. Hollub has worked for Occidental Petroleum Corporation since earning her bachelor's degree in mineral engineering in 1981.
Cathy "Marie" Robinson is currently the executive vice president and chief supply chain officer of Sysco. Prior to this position, she was the senior vice president and chief operations officer of Capri Holdings, the parent company of Versace, Jimmy Choo and Michael Kors. She was also senior vice president of corporate strategy and COO at Michael Kors from August 2015 until March 2020. She previously held the position of senior vice president of global operations. Prior to joining Michael Kors, Robinson was senior vice president and chief logistics officer at Toys R Us from 2012 to 2014, and senior vice president of supply, logistics and customer experience at The Great Atlantic & Pacific Tea Company from 2010 to 2012. She graduated from The University of Alabama in 1989 with a bachelor's degree in communication.
Read more stories about Women's History Month at The University of Alabama.