The University of Alabama's Division of Diversity, Equity and Inclusion is celebrating the 95th anniversary of Black History Month with educational, thought-provoking and fun events that are mostly virtual throughout February.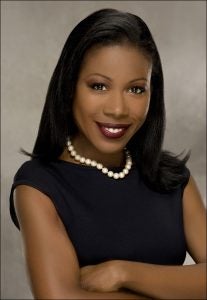 This year's theme, "The Black Family: Representation, Identity and Diversity," will be reflected in the keynote address of Pulitzer Prize-winning author Isabel Wilkerson, who will discuss her critically acclaimed New York Times bestseller, "Caste: The Origins of Our Discontents," during her presentation at the University on Feb. 25 at 6 p.m. Registration is required.
"Caste" is described as a masterful portrait of an unseen phenomenon in the U.S. that explores how throughout its history, and still today, the country has been shaped by a hidden, rigid hierarchy of human rankings, according to a review by Penguin Random House.
"I always maintain that context is critical to understanding the challenges of this day," said Dr. G. Christine Taylor, vice president and associate provost for UA's Division of Diversity, Equity and Inclusion. "Ms. Wilkerson's beautifully written book provides us with another avenue for increased understanding of the ongoing racialized milieu we face as a nation.
"While the issues are not new for many communities, understanding their origins and how we all operate within them provides a powerful framework for understanding how we might move forward."
On multiple days prior to Wilkerson's presentation, DEI will host a reading and discussion group about "Caste." Registration for the reading group is required.
Black History Month Program Highlights
Cooking Demonstrations
Celebrity chef Tiffany Derry will give a virtual cooking demonstration on Feb. 16 at 6 p.m. via Zoom. Derry has appeared as a culinary expert and judge on cooking shows such as "Top Chef," "Bar Rescue" and "Chopped Junior." Registration is required.
A second virtual cooking demonstration will be held on Feb. 24 at 6 p.m. via Zoom. This time hometown favorite Dr. Stacy Jones, UA's interim dean of students, will bake a pound cake and discuss baking and the Black family. Registration is required.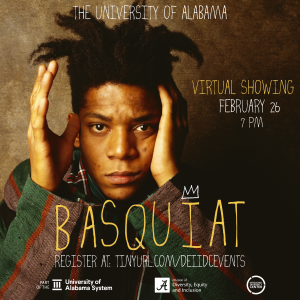 Film Viewings and Discussions
Students, faculty and staff can watch films and join in group discussions of these critical works both virtually and in-person this month. Several movie screenings are being hosted by UA Libraries, the Intercultural Diversity Center and more.
See all film screening events on the Diversity, Equity and Inclusion website.
Trivia and Scholars Bowl
The Intercultural Diversity Center in partnership with the Women and Gender Resource Center is hosting trivia night on Feb. 3 from 6-8 p.m. Teams register to compete with one another to answer questions about Black history in the U.S. and at UA.
Hosted by the UA Black Faculty and Staff Association and UA Division of Student Life, the Inaugural Black History Month Scholar Bowl will be held Feb. 27. Teams of undergraduate students from UA, Stillman College, Alabama State University and Alabama A&M will compete in a challenge of scholarly knowledge on African American history, current events, socioeconomic contributions of African Americans and humanitarian contributions of African Americans. Registration is still open for all undergraduate student clubs, organizations and teams interested in competing.
Exhibits and Passive Programs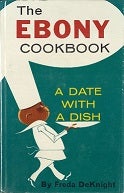 UA community members have several opportunities to view exhibits in person, including two that feature African American cookbooks and literature at Gorgas Library. At the Intercultural Diversity Center, the Sankofa African American Museum walking tour exhibit featuring hundreds of African American artifacts will be on display  Feb. 8-11, 11 a.m. to 4 p.m. The museum's curator will give lectures on the exhibit for faculty and staff at 6 p.m. Feb. 8, and one for students at noon Feb. 9.
Find more exhibit details on the Diversity, Equity and Inclusion website.
Webinars, Panel Discussions and Lectures
Several lectures and panel discussions on topics ranging from bioethics to Afro-Latino literature hosted by various departments are sprinkled throughout the month and are open to students, faculty and staff. Most take place virtually and require registration.
See the full list of panel discussions and lectures with details on the Diversity, Equity and Inclusion website.
Contact
Jamon Smith, strategic communications, jamon.smith@ua.edu
The University of Alabama, part of The University of Alabama System, is the state's flagship university. UA shapes a better world through its teaching, research and service. With a global reputation for excellence, UA provides an inclusive, forward-thinking environment and nearly 200 degree programs on a beautiful, student-centered campus. A leader in cutting-edge research, UA advances discovery, creative inquiry and knowledge through more than 30 research centers. As the state's largest higher education institution, UA drives economic growth in Alabama and beyond.