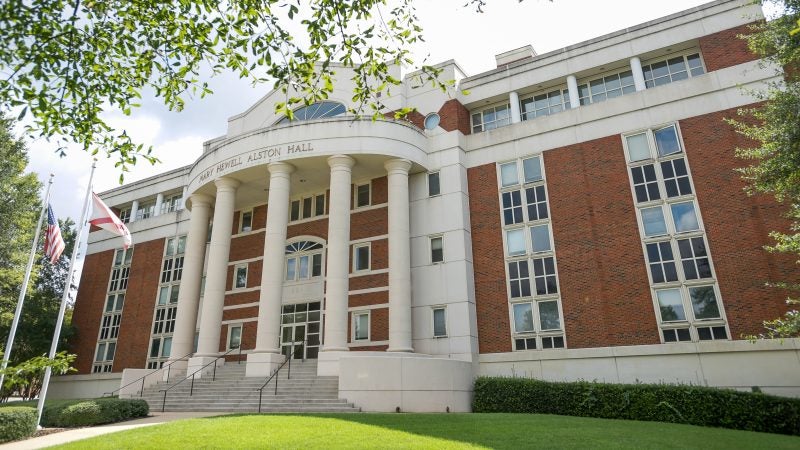 TUSCALOOSA, Ala. – Even with the continued stress from the pandemic, business leaders in the state remained mostly optimistic their businesses will have a positive start to 2021, according to a quarterly survey done by economists at The University of Alabama.
The UA Center for Business Economics and Research's most recent Alabama Business Confidence Index shows business leaders expressed sustained expectations for growth. The statewide business confidence index was 56.1, up about a point from the survey from the fourth quarter of 2020.
An index over 50 indicates a positive forecast compared to the previous quarter, and the higher the number, the more confident the forecast. The statewide and national forecasts, along with industry-specific components like sales, profits, hiring and capital expenditures comprise the six indexes that combine to make the ABCI total.
"The most important distinction is whether the index is positive, which means the majority of businesses are anticipating economic growth or negative, which means they are anticipating an economic contraction," said Susannah Robichaux, a socioeconomic analyst for the center. "The ABCI industry components capture how business leaders are feeling about their own businesses in the upcoming quarter compared to the previous quarter, so as business leaders learn to navigate COVID restrictions, many are feeling more optimistic about their specific sales, profits and hiring."
Interestingly, while the survey does show business leaders are overall optimistic about their businesses, their confidence in the national and state economy has decreased slightly. However, business leaders remain optimistic that both are headed in the right direction.
The small drop in economic positivity could be because the survey was taken in the first half of December, when there was more political uncertainty.
"We can't say for certain what motivates people to answer the way they do, but I think the lower U.S. economic outlook is likely related to the political election and presidential transition of power," Robichaux said. "Whenever there are the political transitions that appear around election time, regardless of the winning party, people tend to be less confident in their forecasts for the economic outlook."
As for individual sectors, confidence in manufacturing increased the most, and that sector has showed the highest index at 60.7.
Business confidence in retail trade along with healthcare and social assistant services saw large decreases in their ABCIs this quarter, and business leaders are not optimistic from either sector as they and transportation, information and utilities dipped into negative outlooks for the coming quarter.
The breakdown of all the industry forecasts by sector can be seen in the statewide ABCI report on CBER's website.
In addition to the statewide ABCI report, CBER also collects ABCI data to write individual reports for Alabama's five major metro areas. These metro reports offer insight into the forecasts for each specific region.