The UA Career Center will host the Spring Career Fair virtually Feb. 22 and 24.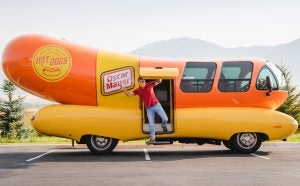 The General Interest and Business Fair will be Monday, Feb. 22, and the Technical and Engineering Fair will be Wednesday, Feb. 24. Both fairs will start at 1 p.m. and conclude at 5 p.m.
Students in all majors are encouraged to participate and learn how their personal interests and qualifications align with numerous internship, co-op and full-time opportunities.
Those interested in participating will need to download the Career Fair Plus app in the Apple App Store or Google Play. The app will allow users to build a profile, access career fair information, browse employers attending the fairs, schedule appointments with employers, add fairs to calendars and more. Learn more about setting up your account before the career fair online.
The Spring Career Fair will feature 130 companies that range from local organizations to national brands. Companies participating in Monday's fair include alliantgroup, Alabama Credit Union, Amazon, Dell Technologies and Target. Wednesday's fair will include Honda, Lockheed Martin, Neptune Technology and the Tennessee Valley Authority.
Prior to the start of the fair, UA alum and Kraft Heinz Hotdogger Zach Chatham will be available via Zoom at noon to discuss his role with Kraft Heinz through a virtual Q&A session. And be sure to be on the lookout for Chatham cruising around campus the week of Feb. 22 in the famous Wienermobile.
Visit the UA Career Center's website for more information on preparing for the Spring Career Fair and opportunities available throughout the year to jumpstart your career after graduating from the Capstone.
Contact
Bryant Welbourne, UA Strategic Communications, bryant.welbourne@ua.edu
The University of Alabama, the state's oldest and largest public institution of higher education, is a student-centered research university that draws the best and brightest to an academic community committed to providing a premier undergraduate and graduate education. UA is dedicated to achieving excellence in scholarship, collaboration and intellectual engagement; providing public outreach and service to the state of Alabama and the nation; and nurturing a campus environment that fosters collegiality, respect and inclusivity.