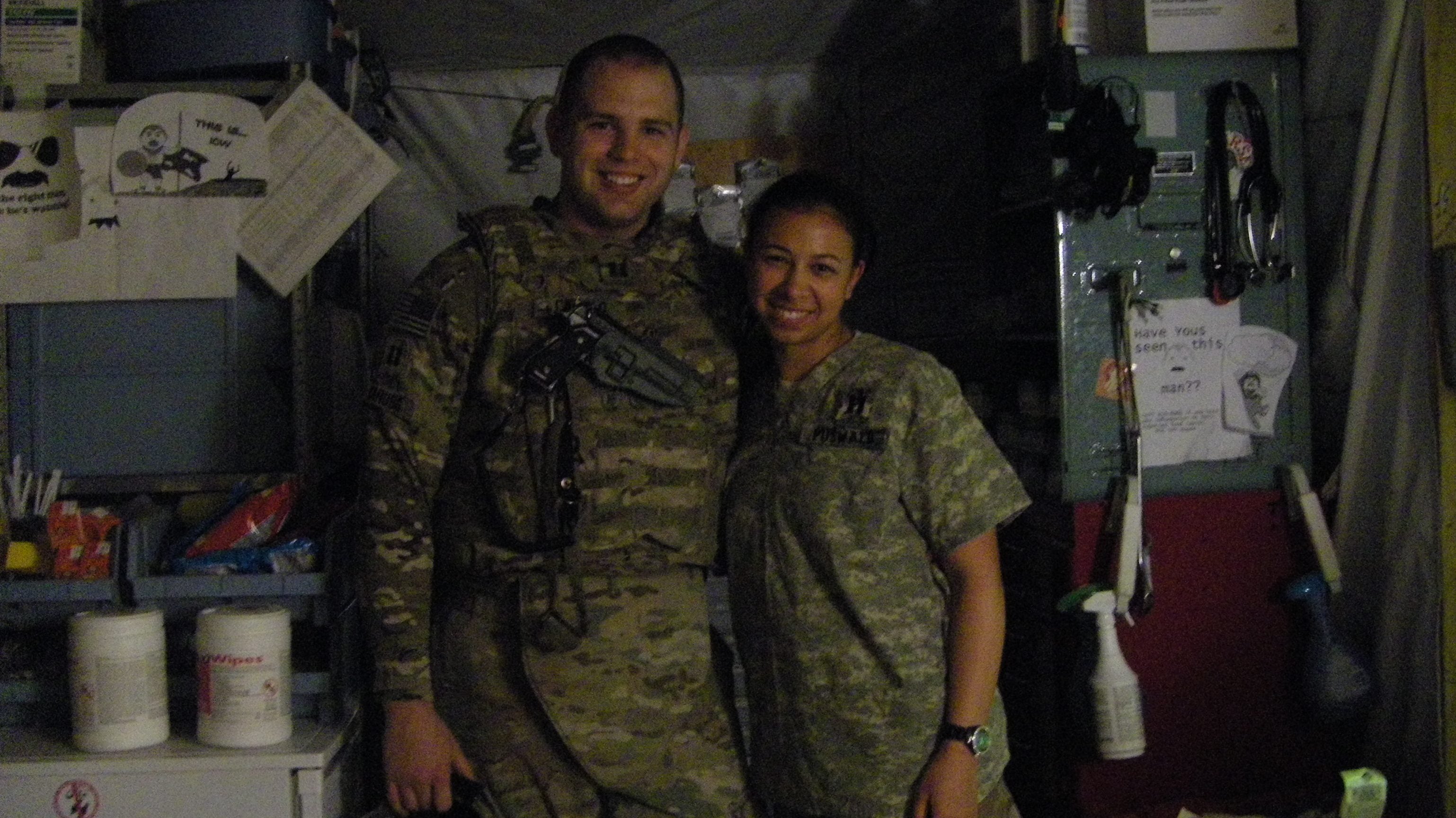 By Jamon Smith
It was 2006, and America was at the height of the Iraq War.
Jacob Caruso, a student at The University of Alabama Huntsville at the time, was stricken by the news of the war.
He couldn't continue to just watch. He had to do something.
So he joined the Army ROTC and upon graduating from UAH the next year with a degree in nursing, he was commissioned into the Army as a 2nd lieutenant. In 2011, he was deployed to a combat zone in Afghanistan where he served at a Combat Support Hospital treating critically injured service members.
It was there that he also met the Army nurse who would become his wife in 2015, Maria-Cristina.
Today, Caruso is out of the Army – he left in 2012 as a captain – and serves as a certified registered nurse anesthetist (CRNA) at Augusta University Medical Center in Augusta, Ga. In December, he'll receive his doctorate of nursing practice (DNP) from The University of Alabama.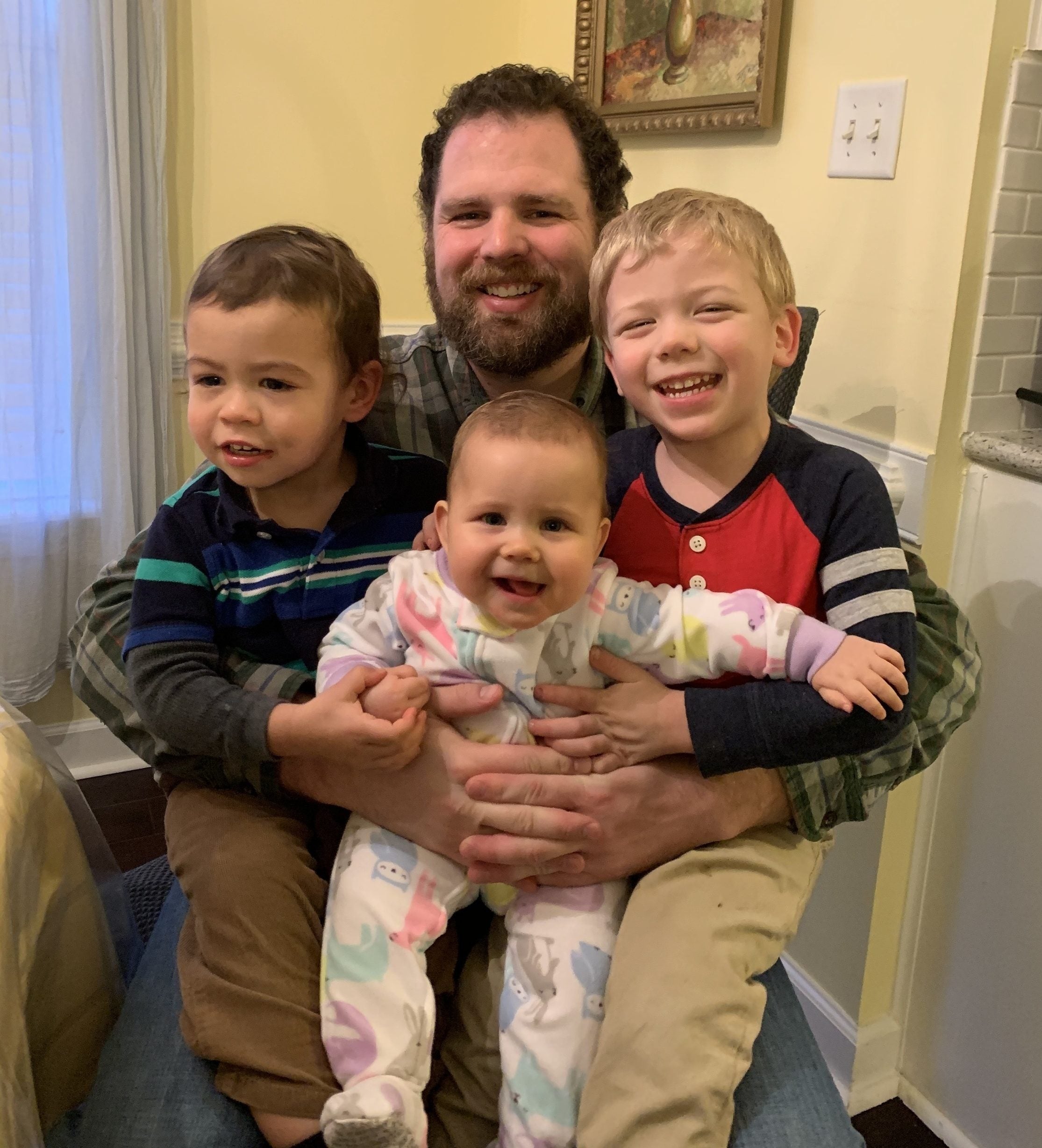 The husband and father of three said he plans to use his DNP to teach in an anesthesia program, which is a newfound passion and dream he discovered while serving his country.
"The reason I went back to get my DNP is that I found out in the military that I love teaching," he said. "I love mentoring new nurses. I got to mentor an ROTC cadet during her summer training and ever since then I found out I loved to teach."
Caruso said he chose to get his DNP from UA because the program was flexible, allowing him to work and care for a family full-time while attending school part-time. He said the cost of the program was also very reasonable compared to other programs.
"I completed the DNP program at UA in seven semesters, so a very reasonable amount of time," he said. "Everything was online so the ease of use worked for me. It's a very good DNP program.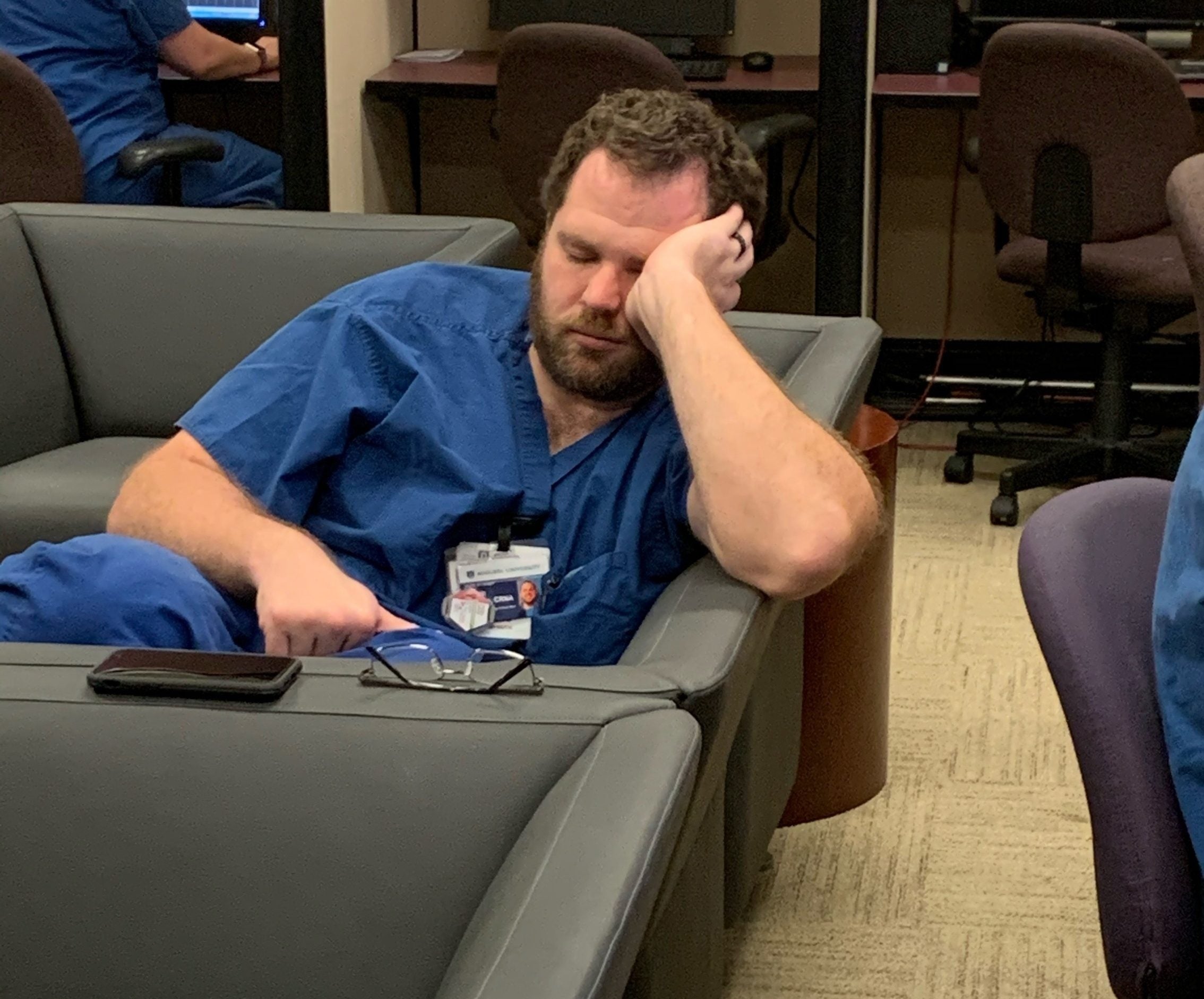 "I developed a relationship with my faculty advisor, Dr. Angela Collins-Yoder, and really had a great rapport with her. She really helped me along with my DNP project. This degree has given me the tools I need to implement best practices for the care of our patients."
Caruso said working in the medical field, parenting and attending school during the coronavirus pandemic hasn't been easy. He said the experience has made him more aware of his surroundings for his own safety and that of others. But he's managed, and hasn't caught the virus.
He said once his 12-hour shifts ended and his kids – 5, 3 and 18 months – were put to bed, it was time for school work.
"It wasn't rough, but it was busy," he said. "It gets better when you're at the end like I am now. I look back on it all and it feels really, really good. I'm done. It's done. Roll tide."
Learn more about the Fall 2020 graduating class on UA's commencement page.
Source
Jacob Caruso, carus001@crimson.ua.edu
Contact
Jamon Smith, Strategic Communications, jamon.smith@ua.edu, 205-348-4956
The University of Alabama, part of The University of Alabama System, is the state's flagship university. UA shapes a better world through its teaching, research and service. With a global reputation for excellence, UA provides an inclusive, forward-thinking environment and nearly 200 degree programs on a beautiful, student-centered campus. A leader in cutting-edge research, UA advances discovery, creative inquiry and knowledge through more than 30 research centers. As the state's largest higher education institution, UA drives economic growth in Alabama and beyond.