As in-person classes transition to remote learning beginning Nov. 20, the University will remain open and continue with normal operations.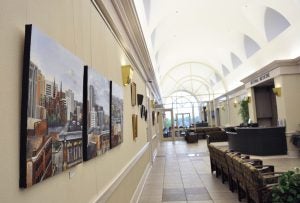 Campus administrative offices will remain open through Dec. 18, and faculty will continue to have access to classrooms, academic facilities and support services, including resources to record or teach course material.
Despite classes being dismissed for Thanksgiving week, some students may continue to live on campus through the end of the semester on Dec. 12.
UA Libraries will remain open, with the exception of Nov. 26-28 for the Thanksgiving holiday, through Dec. 18. Hours will vary among locations. A calendar of dates and hours of operation, which is subject to be adjusted in the coming weeks, can be found on the UA Libraries website.
Bama Dining facilities will remain open in specific locations across campus. Locations, menus and service hours will be updated on the Bama Dining website.
The Student Recreation Center will continue with regular hours until Nov. 21. The list of dates and hours of operation following Nov. 21 are subject to change and will be posted on the website. The SRC will resume regular hours of operation Jan. 11.
The Supe Store on Bryant Drive will remain open through Dec. 20. Weekday hours are 9 a.m. to 6 p.m., and 10 a.m. to 5 p.m. on weekends. The Ferguson Center location will be open through Dec. 18. Weekday hours are 8 a.m. to 5 p.m., and 11 a.m. to 4 p.m. on weekends but vary on Saturdays with home football games. Dates and hours of operation are subject to change but will be updated on the Supe Store website.
The University Medical Center will continue providing service through the end of the year. COVID-19 testing is currently available by appointment at UMC for faculty and staff who are experiencing symptoms or who have been exposed to the virus now through Dec. 18, Monday through Friday, from 8 a.m. to 3:45 p.m. Beginning Dec. 21 and through Dec. 31, employee exposure and symptomatic testing is available at UMC based on UMC's holiday schedule. Additional COVID testing availability for faculty and staff is updated on UA's healthinfo website.
The University of Alabama, the state's oldest and largest public institution of higher education, is a student-centered research university that draws the best and brightest to an academic community committed to providing a premier undergraduate and graduate education. UA is dedicated to achieving excellence in scholarship, collaboration and intellectual engagement; providing public outreach and service to the state of Alabama and the nation; and nurturing a campus environment that fosters collegiality, respect and inclusivity.