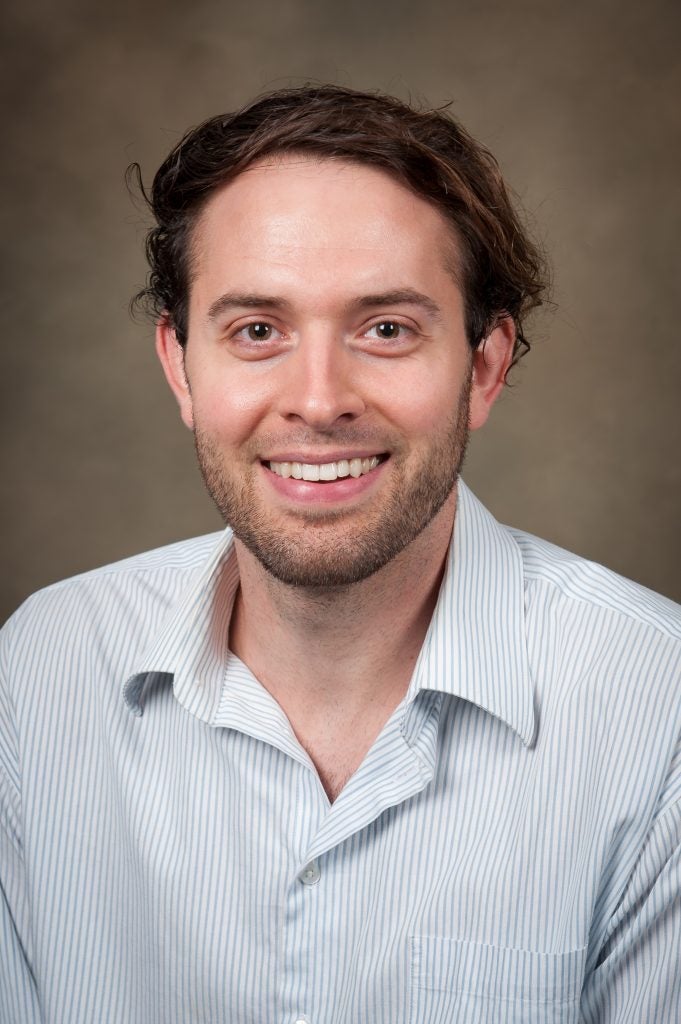 TUSCALOOSA, Ala. – University of Alabama criminology and criminal justice instructor Douglas Klutz has been named the No. 1 college professor in the United States once again.
Both CEOWORLD Magazine and Best Value Schools ranked Klutz as No. 1 in 2020. In 2017, Klutz was rated the No. 1 professor in the country by Forbes.
"The world's best professors don't just teach or write books; they make humanity better by inspiring their students to excel at their careers," Best Value Schools stated. "It is essential for these professors to make sure that they always stay at the top of their game, and time and time again, they rise to the challenge.
"These 30 professors are the best of the best. They have spent years perfecting and innovating their subjects."
CEOWORLD Magazine stated Klutz is described by his students as an excellent professor who is helpful, caring and a great mentor.
Klutz, who specializes in career building, has been an instructor for a decade. He is also a student advisor and director of the internship program.
He said he's honored to receive the recognition, but is humble about why he believes students view him so highly.
"I am glad to hear that students have positive feedback from taking my classes, but there are a lot of great professors who just don't teach as many students as I do so they receive less reviews," he said.
Klutz also has a large social media presence, particularly on Twitter and LinkedIn. On his social media pages he shares job posts, career advice and career articles for his students and any others who choose to take advantage of his posts.
"I just always try to be available to students and give them my honest opinion of things, even if they don't want to hear it," he said.
Klutz said he does for his students what he wishes his professors would have done for him.
"When I was a student I always wished I had been given advice about careers, especially the importance of networking," he said. "There's a lot of misinformation out there about criminal justice career fields, and I'd rather students find out the truth now and be able to prepare accordingly, than find out 4-5 years into their education and have to re-plan their entire career track."
Source
Douglas Klutz, douglas.klutz@ua.edu
Contact
Jamon Smith, Strategic Communications, jamon.smith@ua.edu, 205/348-4956
The University of Alabama, part of The University of Alabama System, is the state's flagship university. UA shapes a better world through its teaching, research and service. With a global reputation for excellence, UA provides an inclusive, forward-thinking environment and nearly 200 degree programs on a beautiful, student-centered campus. A leader in cutting-edge research, UA advances discovery, creative inquiry and knowledge through more than 30 research centers. As the state's largest higher education institution, UA drives economic growth in Alabama and beyond.