TUSCALOOSA, Ala. – University of Alabama junior Kate Herndon is a recipient of the Obama Foundation's Voyager Scholarship that recognizes college students with a passion for helping others through public service.
Herndon, a native of Newburyport, Massachusetts, is one of 100 students from around the nation and first from UA to receive the award also known as the Obama-Chesky Scholarship for Public Service. According to the Obama Foundation, recipients exude a passion for helping others, experience serving in or building community, and an expansive view of what's possible through public service.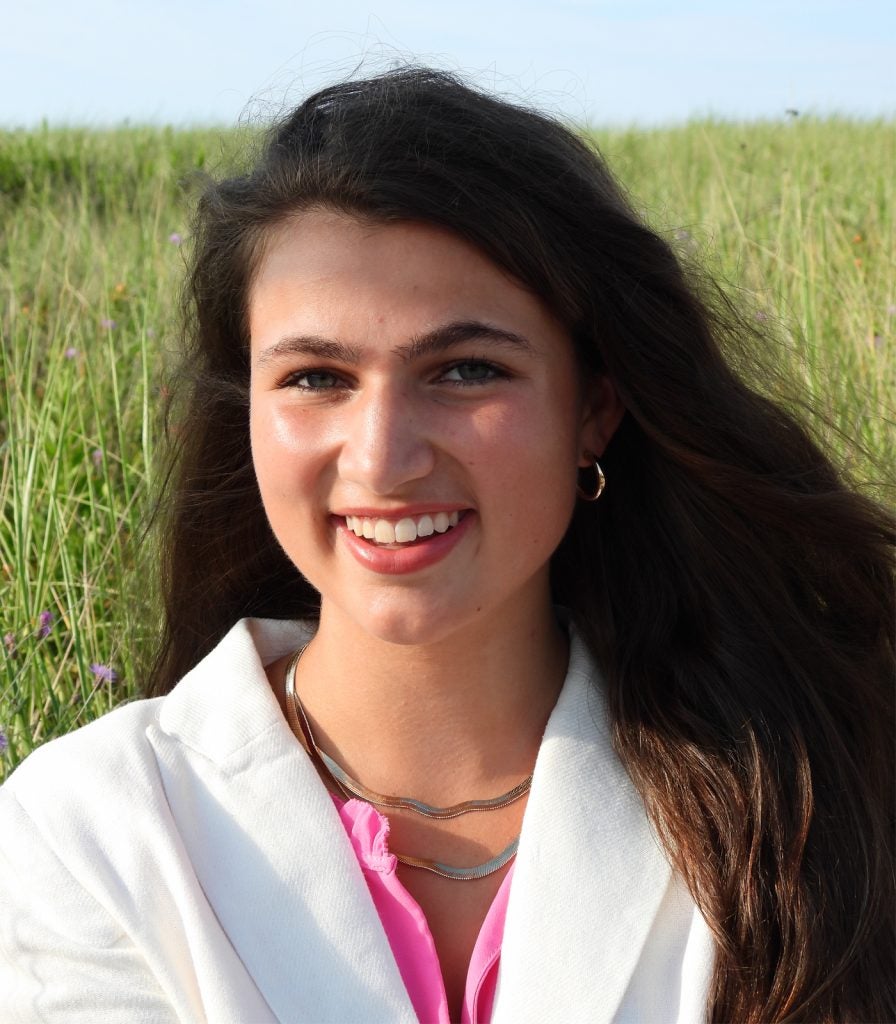 "Being selected as a Voyager means everything," Herndon said. "I have a call to serve others and strive to give others a sense of dignity in their hardest moments. Through this award I will have the opportunity to go live and learn beside people, so I can expand my horizons through meaningful travel experiences."
Herndon's public service endeavors include working with the Council on Aging in her hometown. As part of her work that started when she was in high school, Herndon helped seniors in the community schedule appointments for an AARP Tax-Aide program and register for COVID-19 vaccinations.
"During my time, I helped with various programs such as a women's history group and a virtual program to connect seniors during the pandemic," Herndon said. "This helped me deeply connect with the community I grew up in and serve those around me. I fell in love with my work which I continued there through this summer."
At UA, Herndon is part of the Blackburn Institute where she connects to service opportunities around the state. Through Blackburn, she has connected with community leaders in rural areas who are addressing issues and learned about various state issues from public officials. Herndon believes both experiences give her the knowledge and skills needed to better serve the state.
The Voyager Scholarship was created by the Obamas and Brian Chesky, co-founder and chief executive officer of Airbnb, to help shape young leaders in public service. The scholarship provides up to $50,000 in financial aid, a $10,000 stipend and free Airbnb housing for a summer work-travel experience, invitation to a summit for all recipients, and networking opportunities.
"This scholarship will allow me to take the next step towards a career in public service," Herndon said. "I am putting myself through school which keeps me busy with multiple jobs every summer and throughout the school year.
"The Voyager Scholarship is giving me the amazing resources of time and travel. I will be able to solely focus on the work I hope to do creating safe environments for women and children."
The UA Office of External Scholarships and Fellowships assists students in the pursuit of national and international awards. Students interested in applying for awards that require an institutional endorsement can learn more on the External Scholarships and Fellowships website.
---
The University of Alabama, part of The University of Alabama System, is the state's flagship university. UA shapes a better world through its teaching, research and service. With a global reputation for excellence, UA provides an inclusive, forward-thinking environment and nearly 200 degree programs on a beautiful, student-centered campus. A leader in cutting-edge research, UA advances discovery, creative inquiry and knowledge through more than 30 research centers. As the state's largest higher education institution, UA drives economic growth in Alabama and beyond.