As the curtain parts, fog fills the air and a ballerina steps through the haze. Her purple bodice and tutu twinkle in the stage light and as she begins to dance the fabric bounces with every delicate step. Hours upon hours of work went into making that single costume and, as she glances into the wings, 12 other dancers clad in tutus and bodices wait for their cue.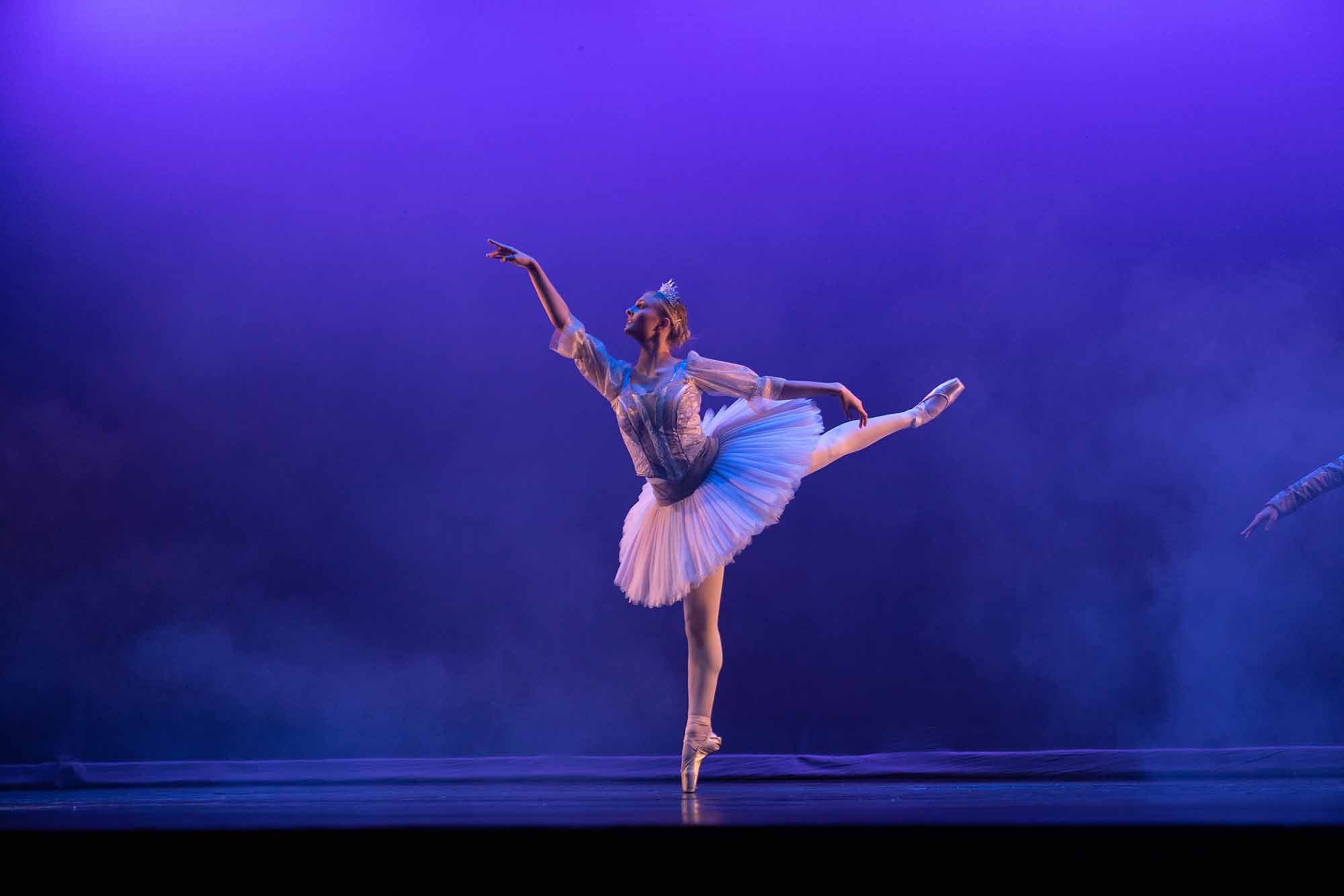 A costume like the one the Lilac Fairy wore in the recent production of Alabama Repertory Dance Theatre may be constructed for the better part of the semester in The University of Alabama costume shop but may be worn for less than a total hour in performance. 
Designed by Tiffany Yeager, director of costume design and production, the stage was graced with 16 ballerinas and two danseurs in beautiful costumes created for the piece "Sleeping Beauty." All 16 ballerinas wore tutus and bodices individually stitched for them.
Each bodice and tutu was carefully constructed to fit the performers and required custom pieces to be created. "There were 10 pieces to a bodice, and each piece had three layers of fabric," reflected Jillian Gregory who acted as the First Hand for the dance concert. 
 "Multiply that by 13 costumes and the time adds up really quickly." Gregory and the costume team worked on everything from hand stitching bodices to adding scalloped layers to tutus, and each action had to be repeated on 12 identical costumes.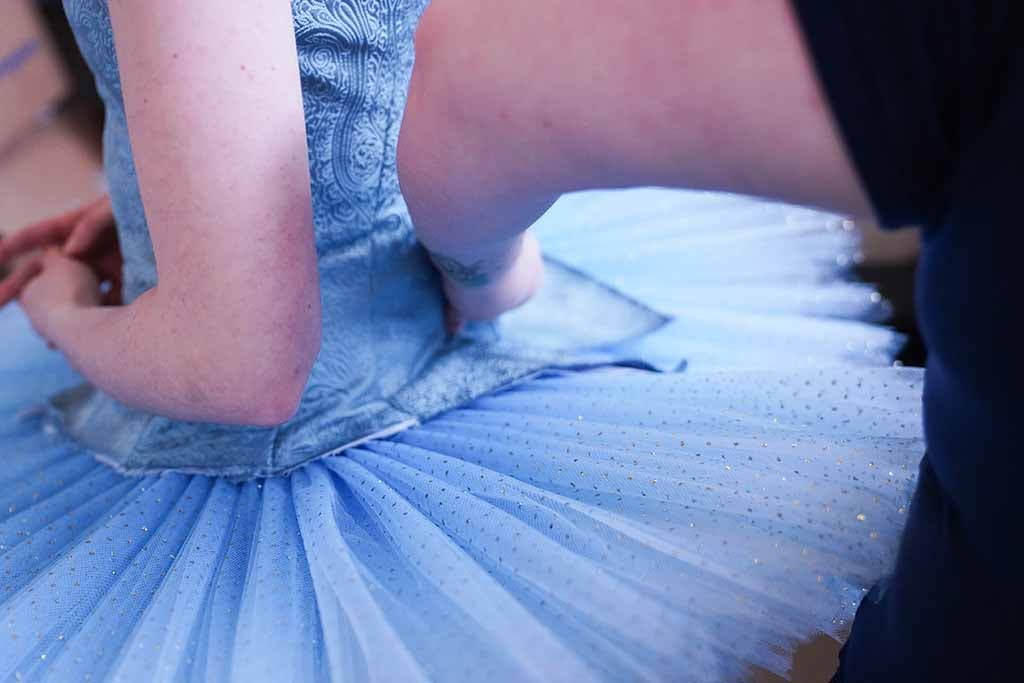 Each costume is made specifically for the dancer who will wear it.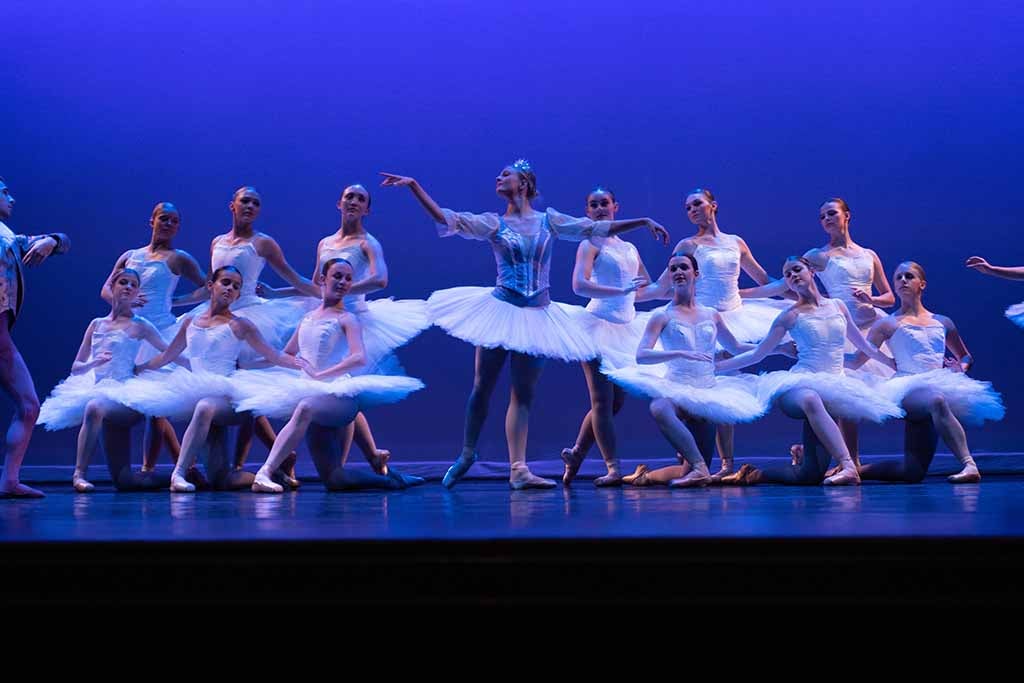 The finished product may be worn only for minutes but is integral to the magic of the performance.
Creating costumes for dance requires an intense focus on the movement of the fabric and a dancer's ability to move while in the costume. While designing costumes for theatre may require the ability to move in a specific scene or action, costumes for dance concerts must be created with the intention to be stretched, bent and twirled in.  
"I don't think people realize how much work goes into each piece," said Kendall Perry, ARDT's assistant designer. "A lot goes into it, and the result is beautiful, but they're only onstage for two to three minutes for three shows." 
Gregory and Perry agreed that the intricate effort was worth it when the concert was finally realized onstage. "The dancers were so genuinely appreciative," said Gregory.  
Perry chimed in quickly, saying, "Some of the dancers told me that they had never had a costume made for [them] before. I remember the first time that I had a costume made for me and it was magical. Getting to have that moment [with the dancers] was very special to me." 
Both Gregory and Perry emphasized the artistic nature of producing theatre and dance. "My first thought when I saw the tutus in the shop was, 'That is art. And I get to do that here.' It's thrilling," said Perry.  

The original version of this post can be found on the theatre and dance department website. Writing credit: Kara Kuczkowski. Photo credits: Emilia Stuart.
Source
Kara Kuczkowski, kmkuczkowski@crimson.ua.edu
The University of Alabama, part of The University of Alabama System, is the state's flagship university. UA shapes a better world through its teaching, research and service. With a global reputation for excellence, UA provides an inclusive, forward-thinking environment and nearly 200 degree programs on a beautiful, student-centered campus. A leader in cutting-edge research, UA advances discovery, creative inquiry and knowledge through more than 30 research centers. As the state's largest higher education institution, UA drives economic growth in Alabama and beyond.