It's no joke. With more than 40,000 people on the campus of The University of Alabama every day, accidents involving pedestrians and vehicles can happen.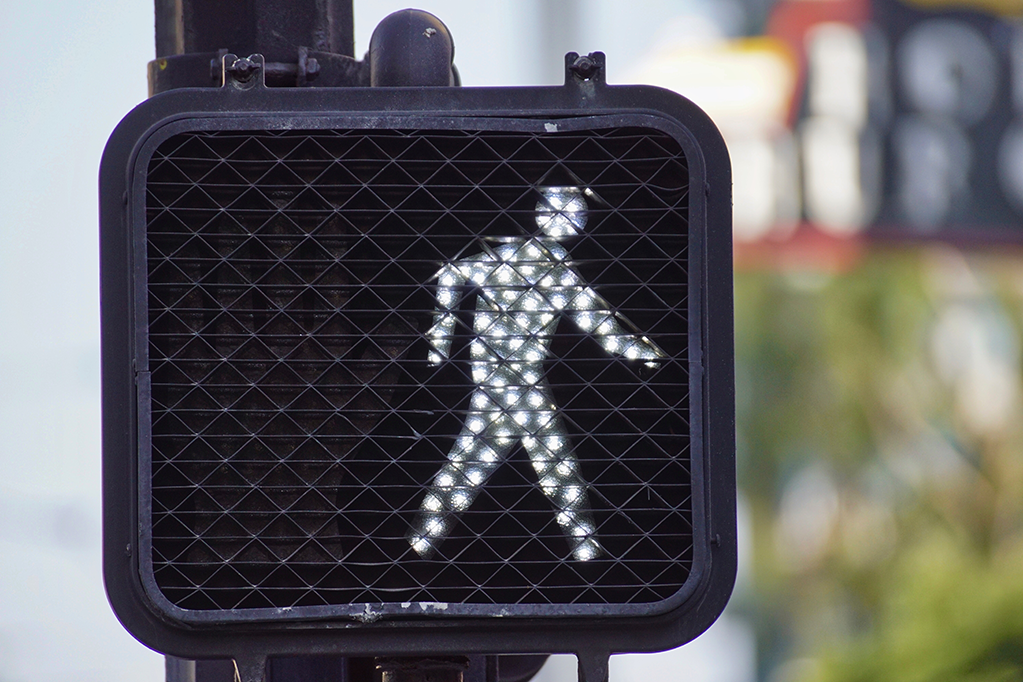 Here are some safety tips you should keep in mind when walking. 
Always walk on sidewalks and never in the street.

 

Only cross streets at marked crosswalks.

 

Follow the rules of the road and obey all signals, including pedestrian signals at crosswalks.

 

When crossing a street, make sure to look both ways. Look left, right, and then left again before stepping into the street.

 

If a vehicle approaches, make eye contact with the driver to be sure they see you and wait for them to stop before you cross.

 

When walking through parking lots or decks, look for cars that are backing out. The driver may not be able to see you if you are in their blind spot.

 

When wearing earbuds, make sure you can still hear traffic.

 

If walking at night, make sure you cross streets at well-lit intersections.

 

If you must walk across railroad tracks, only do so at designated public crossings with a crossbuck, flashing red lights or a gate. Crossing railroad tracks anywhere else is illegal.

 

Avoid looking down at your phone or any mobile device while walking to help stay aware your surroundings and avoid collisions.

 

Avoid alcohol or drugs when walking. They impair your abilities and judgment.

 
UA's Safer Living Guide has additional tips for how to stay safe while traveling on campus.  
Safety Reminder: UA Alert System Test 
Weather permitting, the University will test its emergency notification systems, including UA Alerts, the public address system and digital signage, Wednesday, Nov. 2, at 11:55 a.m.