Do you think you know all there is to know about eating on campus? Think again.
Both new and returning students can explore the many dining options on campus with the chance to win one of more than 1,000 prizes this academic year with Bama Dinopoly.
"The goal of this program is to show our students that we have more than just dining halls," said Robin Wells, marketing manager for Bama Dining. "This allows students to find more places to eat, learn more about what we offer and have fun."
Inspired by the classic board game Monopoly, the program is simple to play:
Visit one of the Bama Dining locations on campus.
Ask for a Bama Dinopoly sticker. Each dining location has a unique sticker. No purchase is necessary. "Free" spaces on the game board do not require a sticker.
Apply the sticker to the Bama Dinopoly game board or wherever you want. Just keep your stickers together.
Collect one sticker from all 25 locations on the board, then bring your completed game board or sticker collection to the Bama Dining marketing office at Lakeside Dining Hall to collect your prize.
Prizes are awarded as maps are completed and include a mini Coca-Cola refrigerator, Bluetooth speaker, 50 free Veo bike minutes and more.
While playing the game, take advantage of the new 360-degree virtual tours available on the location pages of the Bama Dining website to scout each dining location before you go to see what it looks like inside. Also be sure to check the dining hours before setting out.
The game is open to all students and is valid from Aug. 17, 2022, through May 23, 2023, or until prizes run out.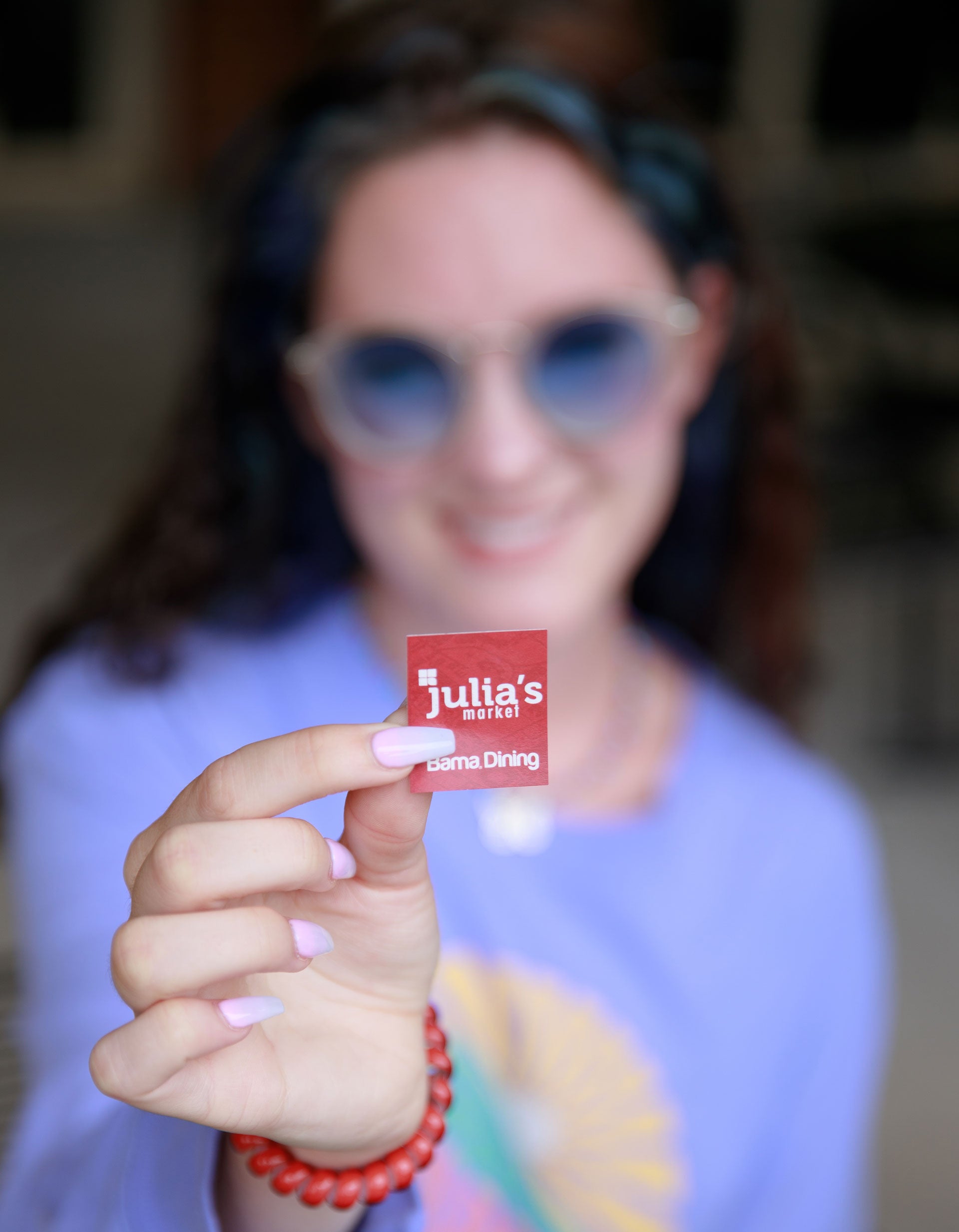 Collect stickers from 25 Bama Dining locations to win!
The University of Alabama, part of The University of Alabama System, is the state's flagship university. UA shapes a better world through its teaching, research and service. With a global reputation for excellence, UA provides an inclusive, forward-thinking environment and nearly 200 degree programs on a beautiful, student-centered campus. A leader in cutting-edge research, UA advances discovery, creative inquiry and knowledge through more than 30 research centers. As the state's largest higher education institution, UA drives economic growth in Alabama and beyond.