A group of University of Alabama police officers is putting their noses to the grindstone – or, should we say, putting their noses to the Capstone – for your safety.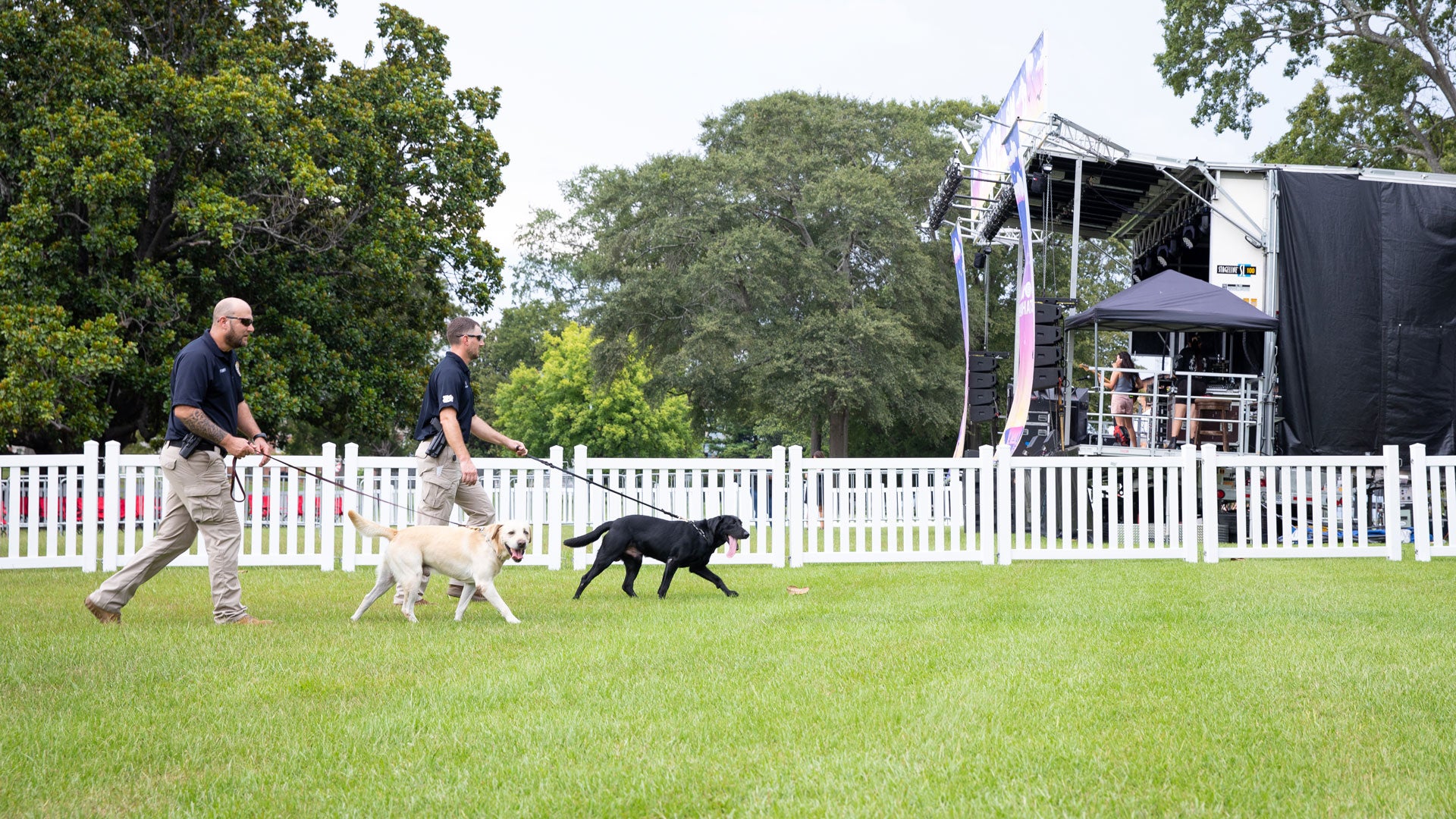 Beginning this semester, you may see members of UAPD's K-9 unit sniffing around campus buildings. The officers are not responding to any threats, but instead, are just being proactive during their patrolling of campus.
"The K-9 handlers and their partners are going to start doing random building perimeter checks during their shifts," said Sgt. John Turner, assistant commander of the K-9 unit. "It's just to help provide a safer environment on campus. If people see them, we hope it will help them feel safer."
UAPD has six dogs — five Labrador Retrievers and one German Shorthaired Pointer — trained to detect explosives. When they are on patrol, Turner said it may just look like they are out for a walk, but they are hard at work.
"The dog is going to be sniffing around probably a little more than a normal dog would, and you may see the handler point to something that they want the dog to check. But mostly, it's going to look like a police officer walking their dog."
The proactive building sweeps are also useful training tools for the dogs and their handlers.
Before being chosen to work at UAPD, the dogs must pass a selection test, which is designed to make sure the dog has the drive to be a working animal. Sgt. Turner also looks at how trainable a dog is before selecting them to be a UAPD officer.
New dogs can be trained in about three weeks, Turner said. However, training their human partners can take a little longer.
"That's about four weeks. Your first week is literally teaching them to walk backward and point and look at the dog. The dogs have alert behavior that you've always got to be watching for."
Being out on campus also helps the dogs and their human partners build relationships with students, faculty and staff.
"With a dog, people are more likely to come up and talk to the officer about the dog," Turner said. "It's a good icebreaker. It helps us fulfill a better role in the community-oriented policing that Chief Hooks has implemented, and which we are always trying to improve on."
Members of the K-9 unit patrol campus day and night and put in extra work for large events such as concerts, commencement ceremonies and sporting events. They also assist other law enforcement agencies when needed.
If you see a UAPD K-9 handler on campus and would like to meet their partner, feel free to ask. "Our handlers and dogs love interacting with the community," Turner said.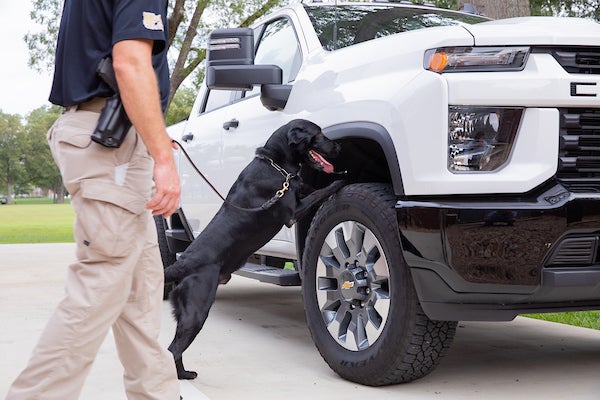 This story is published in memory of UAPD K-9 Bailey who passed away on Aug. 23. She was 13 years old. During her career with UAPD, Bailey was considered one of the best detection dogs in Alabama. Bailey served UAPD from 2012 until she and her handler, Ofc. Wayne Moss, retired in 2019.