Ingenious and enterprising students representing majors from across The University of Alabama pitched their business plans to judges in the Edward K. Aldag Jr. Business Plan Competition March 28-29.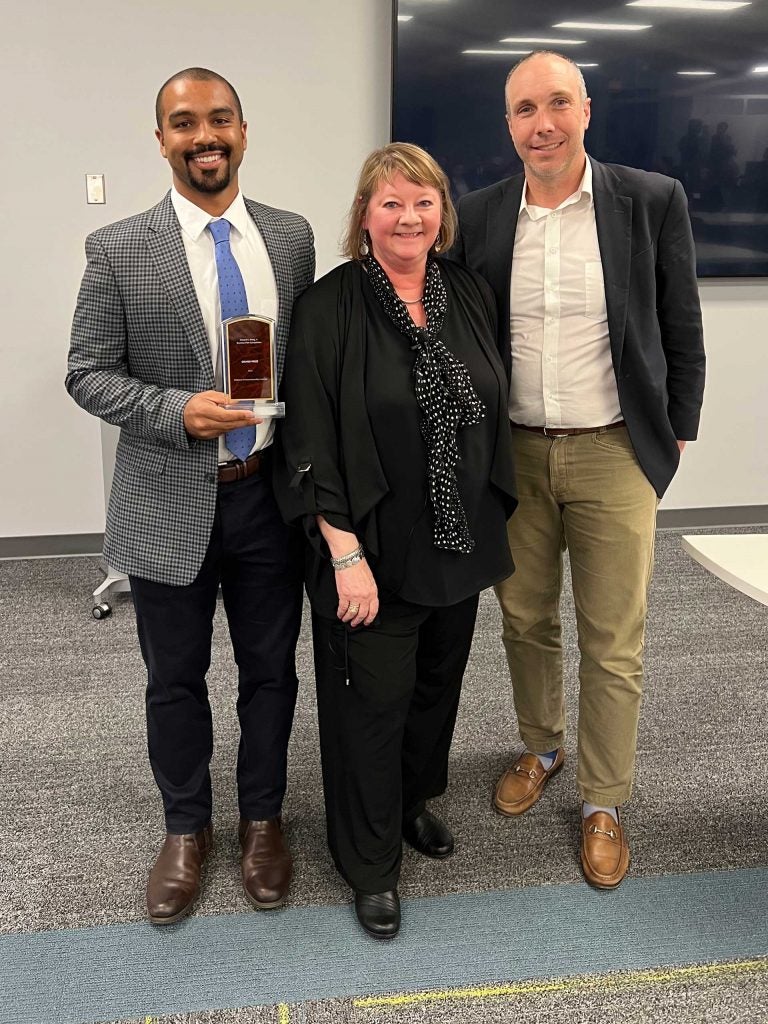 Started in 2014 by Edward K. Aldag Jr., CEO and chairman of Medical Properties Trust Inc., the competition fosters entrepreneurship by allowing UA students the chance to turn their business plans into reality. 
The top teams competed for the grand prize of $50,000; a space to start their business in The EDGE, a Tuscaloosa-area business incubator and co-working space; and mentoring from local entrepreneurs. 
2022 Edward K. Aldag Business Plan Competition Winners
Grand Prize
 Group
Grand Prize
City Detect, Inc.: Gavin Baum-Blake, Erik Johnson, Comer Jennings, Ezra Coutre 
First Place
Banded: Jack Pierson, Cameron Hall, Makena Trust, Matthew Porter
Second Place
Tuska Brew Solutions Inc.: Brian Henderson 
Third Place
TheBestMe: Nicholas Sepanski 
Established Concept Group
First Place
NephSol, Inc.: Sydney Ringold, Olivia Bruno
Second Place
FlashNote: Anastasia Ramig, Joey Westermeyer 
Third Place
The Pelt Company: Trina Locklear 
New Business Category
 Group 1
First Place
Sano: Corban Walsh, Ashleigh Woods, Kaitlyn Shelver 
Second Place
Veskar: Leif Nuesken, Mack Hodges 
Third Place
Tri Jox inc.: Josh Brouillette 
New Business Category
 Group 2
First Place
Hydro Hut Aquatics: Emma Crosby, Shain Tomlinson, Mia Demarco, Brooke Ivy, Alexis Witcher, Eli Armendariz, Liam Mitchell 
Second Place
BarGenics: Griffin Hollon, Justin Estes, Lauren Harris, Dylan Hatton, Ian Kohl, Brian Seybold 
O
ther Awards
Best New Idea
Tri Jox Inc.: Josh Brouillette
Great Repurposing Award
Tuska Brew Solutions Inc.: Brian Henderson 
Best NASA Patent 
First Place
NephSol, Inc.:  Sydney Ringold, Olivia Bruno
Second Place
RecaliBrain: Autumn Minyard, Kate Hays, Andrew Doss, Jeremiah Parker, Tommy Miles 
Social Entrepreneurship Award
Empact: Jesse Mullins, Anderson Liddle, Abby Morthland, Sahuj Mehta 
Alabama Power Foundation Innovation Technology Awards 
First Place
Dactylo: Everyone Can Learn Sign Language: Elizabeth Tagg 
Second Place
JetStream Social: Darrin Griffin, Sydney Burkhart, Fareed Bordbar, Stephen Young 
Third Place
Bodhi: Gabrielle Yager, Cassie LeCates, Grant Morgan, Jake Walker, Katie Rhodus, Phil Bruni, Preston McGee 
Crowd Favorite
At Your Service: Cameron Galbreath, Brantley Ledbetter 
Best Teamwork Award
Angel Dirt: Grace Bastyr, Cheryl Robertson, Taylor Mullins, Alex Banuelos, Taylor Falls, Blake King 
The University of Alabama, part of The University of Alabama System, is the state's flagship university. UA shapes a better world through its teaching, research and service. With a global reputation for excellence, UA provides an inclusive, forward-thinking environment and nearly 200 degree programs on a beautiful, student-centered campus. A leader in cutting-edge research, UA advances discovery, creative inquiry and knowledge through more than 30 research centers. As the state's largest higher education institution, UA drives economic growth in Alabama and beyond.