As April 2 marks World Autism Awareness Day, The University of Alabama continues to be a hub for cutting-edge autism research, education and services.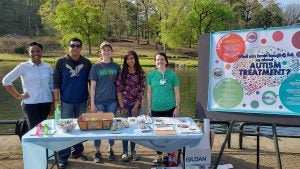 "It's important that we work toward increasing acceptance and understanding of people of all ages with autism," said Dr. Tom Davis, chair of the department of psychology. "Autism is complex, and according to the CDC, it is now estimated that 1 in 44 children are affected. I'm encouraged, however, by the productivity, creativity, growth and leadership at The University of Alabama to advance the science and therapeutics for this disorder."
Autism Spectrum Disorder refers to a broad range of conditions characterized by differences in social communication and interactions, along with the presence of repetitive patterns of behavior and restricted interests.
In the state of Alabama, the average time between a family's first concerns and actual diagnosis of ASD is 36.83 months with five years being the average age of diagnosis, a concerning delay for researchers like those in the department of psychology and UA's Center for Innovative Research in Autism who say that ASD in children can be reliably identified by 24 months.
Addressing this delay in diagnosis is one of the many challenges being tackled at UA.
"At UA, we have an elite group of autism researchers and educators," said Dr. Rajesh Kana, director of CIRA and professor of psychology. "CIRA is a venue trying to unite this diverse personnel and resources to facilitate state-of-the-art autism research and care."
The Center for Innovative Research in Autism and related resources available at UA are helping families, students, educators and providers connect with novel and significant developments in the field of autism.
Research opportunities are available across multiple colleges on campus where more than 50 students and faculty members are involved in conducting research on behavioral and neural mechanisms of social cognition, speech and language development, psychopathology, assessment and interventions for individuals on the autism spectrum and their families.
For example, Kana's work through the Cognition, Brain, and Autism Lab is focused on studying the brains of autistic individuals, with the goal of addressing two important factors: finding a biological marker for autism and changing the brain through interventions by targeting brain plasticity. This line of work focusing on brain connectivity differences in ASD is propelling UA to national and international attention in neuroscience research on autism.
McKayla Kurtz, a clinical psychology doctoral student working in Kana's lab, said CIRA also has helped graduate and undergraduate students find opportunities to participate in various training programs.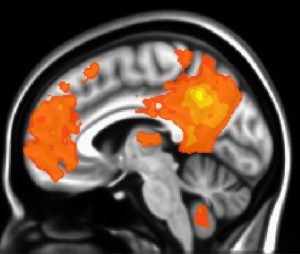 "For example, CIRA organized an autism diagnosis training workshop for faculty, staff and students. This three-day workshop was available free of cost to participants," she said. "CIRA also provides research support and networking opportunities through various seminars and other events."
Through this work, CIRA and the autism resources available at UA are helping families, students, educators and providers connect with novel and significant developments in the field of autism.
In addition to research, UA provides a breadth of resources and opportunities for children, adolescents and adults on the autism spectrum as well as their families and practitioners involved in ASD work, including the UA-ACTS program and the Autism Spectrum Disorders Clinic.
The ASD Clinic, directed by Dr. Laura Stoppelbein, is a key facility that provides support to individuals on the autism spectrum and their families through comprehensive evaluations, therapy services, educational, diagnostic, treatment, support programs, research opportunities and consultation services.
The UA-ACTS program provides support and guidance to autistic students transitioning to attending a large university campus. This program provides individualized services to help these students develop appropriate skills for self-advocacy, daily living and social interactions. UA-ACTS, directed by Dr. Megan Davis, has expanded the program to include 35 students and undergoing a remodeling expansion at the Child and Family Research Clinic this summer.
See more faculty engaged with autism research on the CIRA website.
The University of Alabama, part of The University of Alabama System, is the state's flagship university. UA shapes a better world through its teaching, research and service. With a global reputation for excellence, UA provides an inclusive, forward-thinking environment and nearly 200 degree programs on a beautiful, student-centered campus. A leader in cutting-edge research, UA advances discovery, creative inquiry and knowledge through more than 30 research centers. As the state's largest higher education institution, UA drives economic growth in Alabama and beyond.