President Stuart R. Bell's Spring 2022 Campus Assembly address highlighted the wide range of accolades the Capstone's students, faculty and staff have earned this year.  
He spoke of recent achievements in both athletics and academics, spotlighting scholarship winners, NCAA team triumphs and adapted athletics championships, and faculty excellence.  
"UA faculty are esteemed for their expertise in translating water research, among many other fields. In the past five years, the number of times UA faculty publications have been cited has more than doubled. The number of UA faculty receiving national or international honorific awards has also doubled. Our faculty's contributions are reinforcing the University's rise," he said.  
It is due to the quality of faculty and students at UA that applications for both graduate and undergraduate admissions continue to grow, he said, telling the audience: "UA's reputation draws students here and then your efforts prepare them for prominence." 
He noted the continued growth in UA's reputation as a premier comprehensive research institution in the southeastern United States. "Our research endeavors are yielding incredible results, with UA's research enterprise thriving and growing at a remarkable rate. We've witnessed eight consecutive years of increasing external sponsored awards, with a 72% increase in the last three years alone."  
Among the research triumphs the University has enjoyed this year was the largest external grant in UA's history: $360 million over the next five years from the federal government. This funding will be applied to water research, further enhancing one of the University's established areas of dominance.  
"There is no experience like the Alabama experience, no campus with more pride in its students and state, and no faculty and staff who can rival what you are accomplishing." 
Award Presentations
During the assembly two long-time UA staff members were honored for their dedication and exemplary service to The University of Alabama.  
Dr. Stacy Jones, dean of students, received the Minnie C. Miles Endowed Excellence Award.  Dr. Donald Keith, director of the Office of Emergency Management in the Division of Finance and Operations, received the E. Roger Sayers Distinguished Service Award.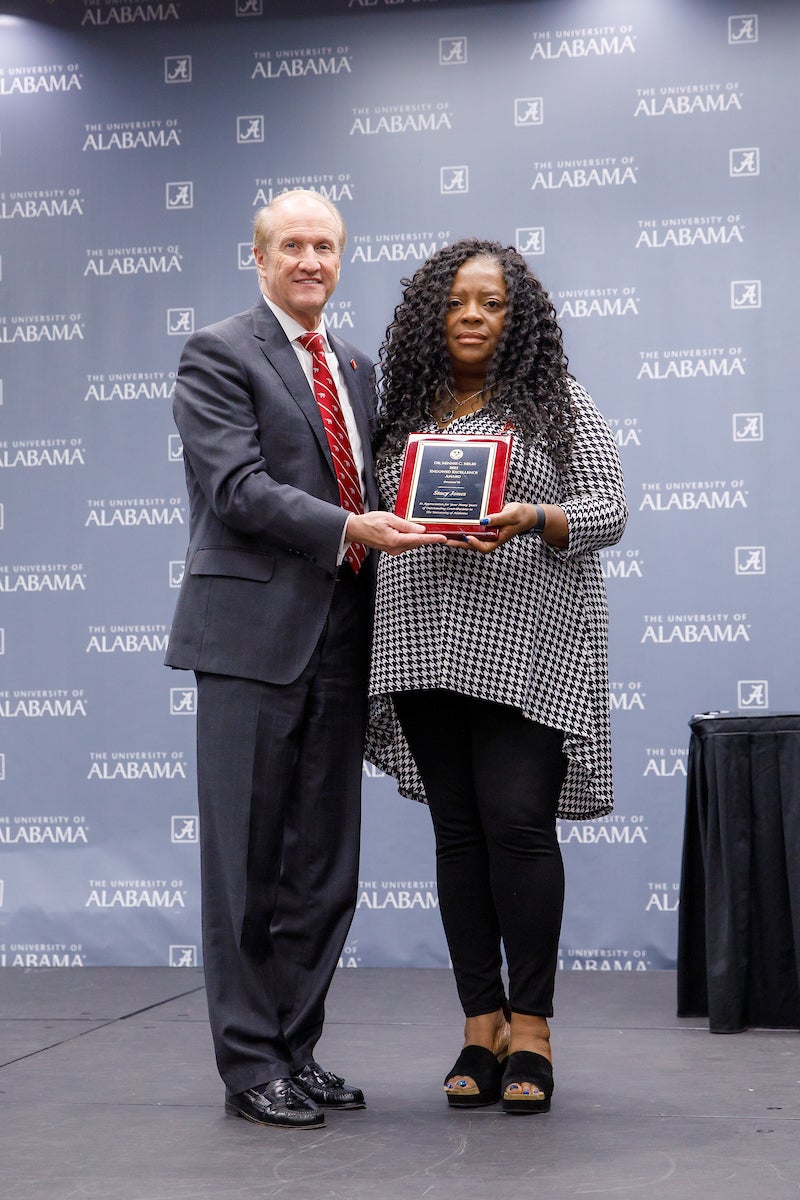 UA President Stuart R. Bell and Dr. Stacy L. Jones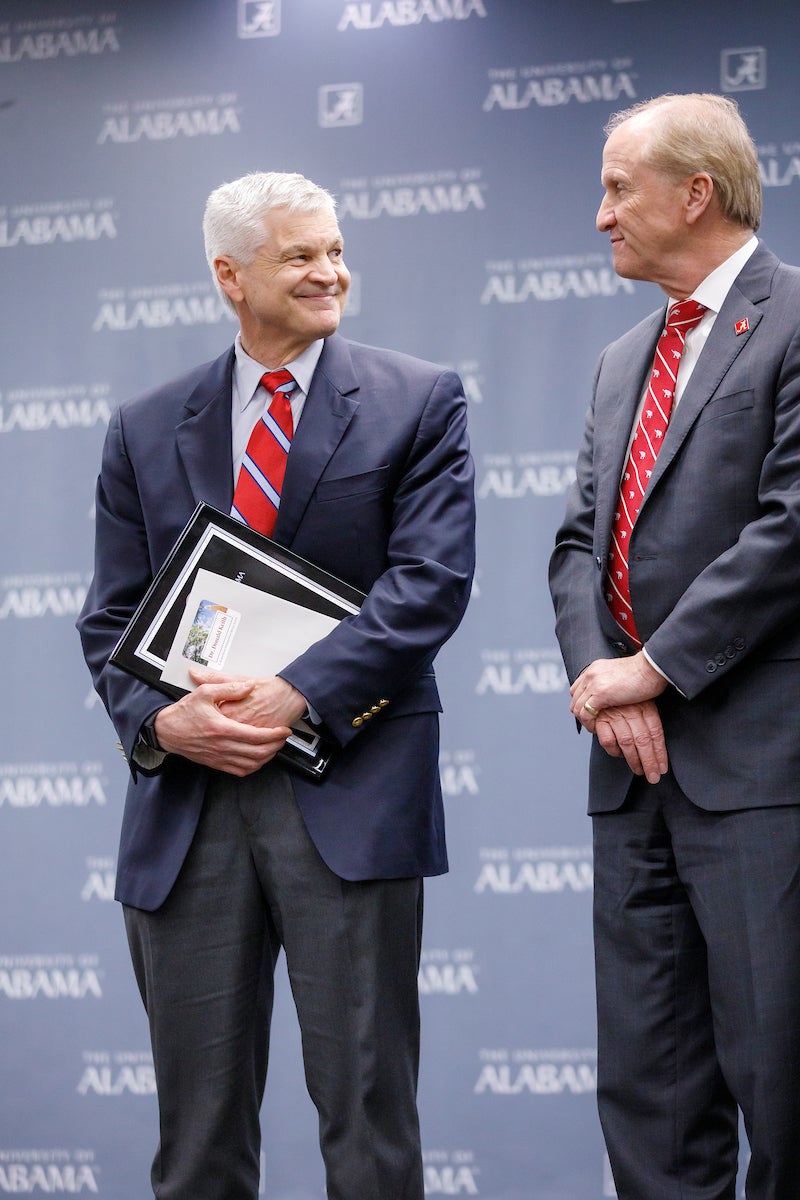 Dr. Donald Keith and UA President Stuart R. Bell
The University of Alabama, part of The University of Alabama System, is the state's flagship university. UA shapes a better world through its teaching, research and service. With a global reputation for excellence, UA provides an inclusive, forward-thinking environment and nearly 200 degree programs on a beautiful, student-centered campus. A leader in cutting-edge research, UA advances discovery, creative inquiry and knowledge through more than 30 research centers. As the state's largest higher education institution, UA drives economic growth in Alabama and beyond.