April 6 is National Tartan Day. What better time to recognize UA's own official tartan, We Are Crimson?  
From the Highlands to the Black Warrior  
For centuries tartan was the cloth of the Scottish highland clans, with each clan and sept (associated families) wearing its own identifying pattern. As someone with Scottish ancestry, UA's tartan brand manager Genna Jones knows the power a tartan has to communicate relationship and identity.  
"My tartan pattern identifies me as a member of the family. When I see someone wearing a kilt with my tartan, I know I'm connected to them. We Are Crimson communicates visually that the wearer shares a UA connection."  
Today, interest in Scottish culture and ancestry, and its use in fashion design, are why tartan has spread across the world, worn by Scots and non-Scots alike, according the Scottish Register of Tartans.  
One particular tartan can now be found at The University of Alabama, thanks to the College of Human Environmental Sciences.  
In 2010, students in the department of clothing, textiles and interior design were offered an assignment to create an official tartan design for UA. Linnzi Rich won the competition with We Are Crimson.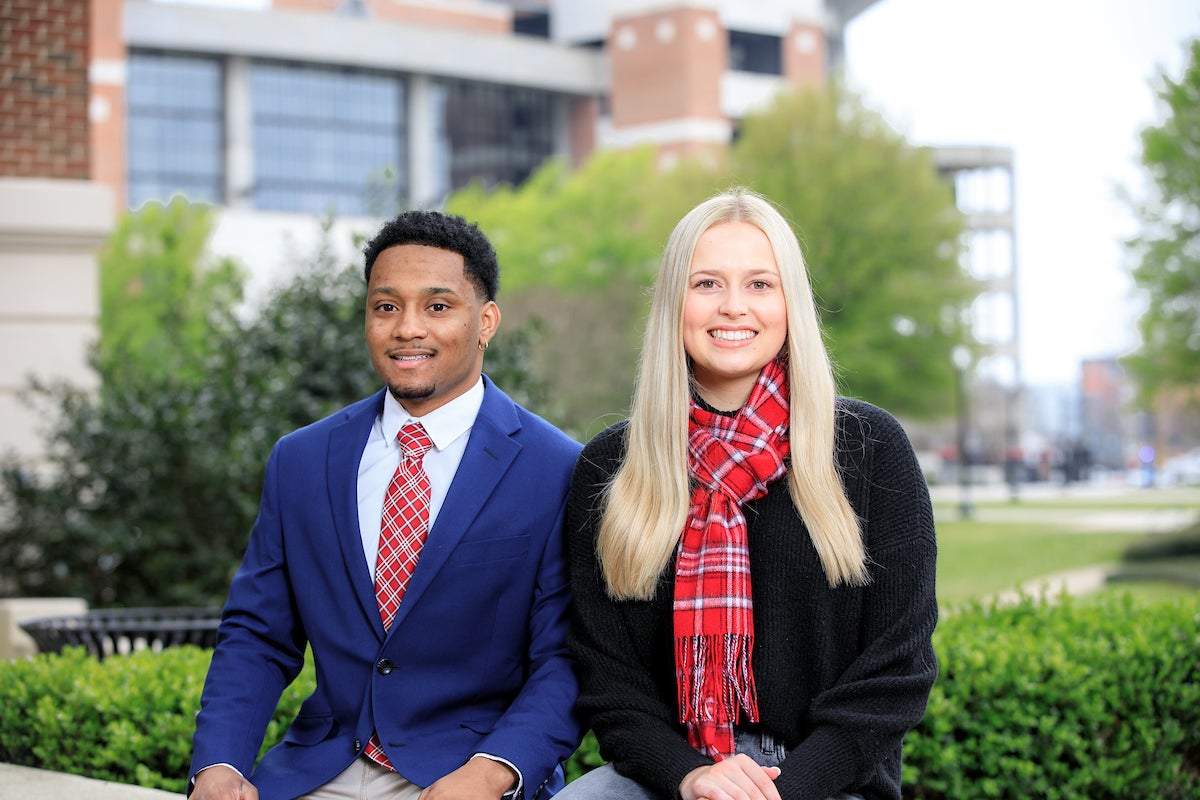 CHES ambassadors Jatalvis Love and Audra Glasco model UA's official tartan.
"The predominant colors of We Are Crimson are crimson and white, with accents of black and gray. The 13 lines represent each of the colleges that comprise The University of Alabama. The innermost white square, located in the center of the design, symbolizes Denny Chimes, and the entire central plaid represents the Quad — the heart of the campus. The four corners of the center plaid reflect our past and four original buildings that still stand on the UA campus," said Jones.  
CHES oversees the use of We Are Crimson, with all proceeds from sales of the tartan funding scholarships within the college.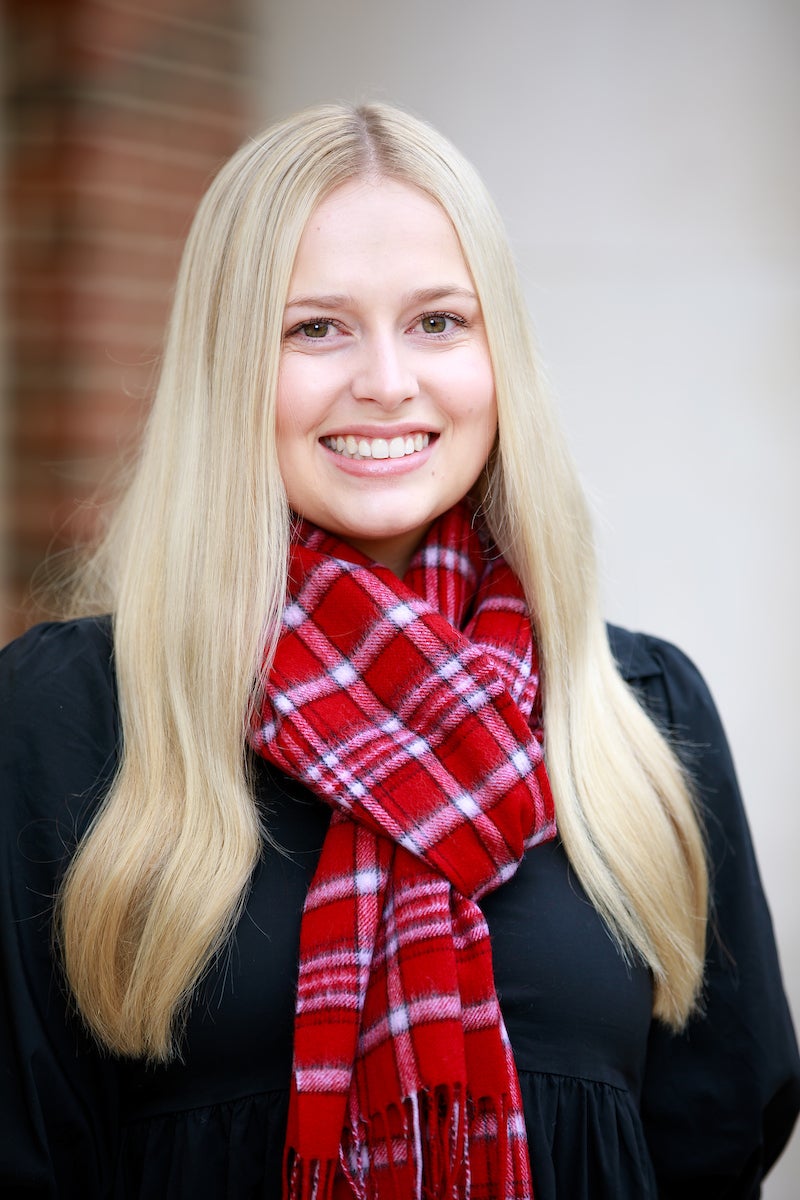 Senior Audra Glasco is a hospitality management major from Cave Creek, Arizona.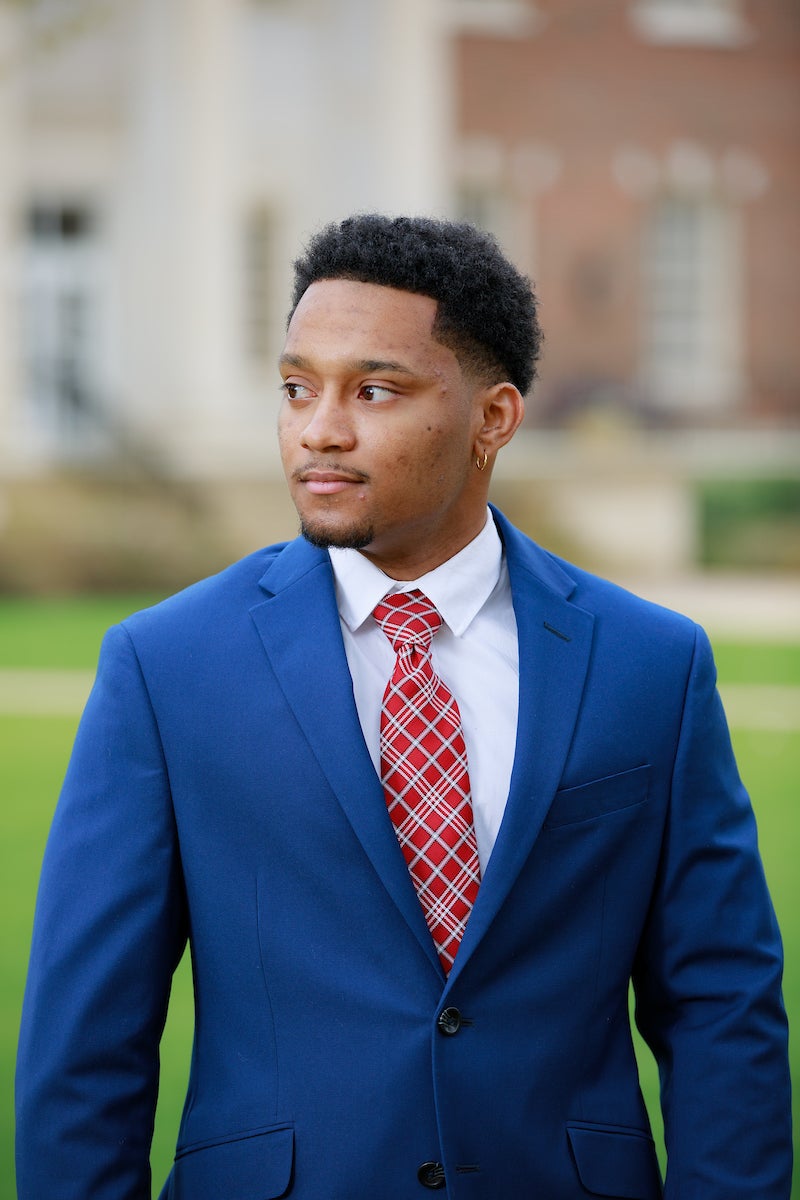 Jatalvis Love of Prattville is a senior majoring in interior design.
Tartan isn't Just for Kilts 
As stewards of UA's official tartan, CHES chooses carefully how the tartan is used. "We don't sell the tartan by the yard, because we choose what products are made with it," Jones said. Currently there are silk ties and cashmere scarves for retail sale.  
As the tartan brand manager, Jones works with other UA entities to design and source several in-house tartan products for those entities.  
But what if someone does want a traditional kilt or skirt with the We Are Crimson tartan? That is a possibility, Jones said. Because true tartan cloth is woven, not merely printed, and each garment is made to order, there must be a minimum number of advance orders for a manufacturer to run the fabric.  
"We hope to place an order for the first run of UA tartan kilts in time for holiday wear. These are heirloom garments perfect for special events such as weddings," Jones said.   
The We Are Crimson tartan is a unique way to visually express UA connection and identity — no Scottish ancestry required. 
The University of Alabama, part of The University of Alabama System, is the state's flagship university. UA shapes a better world through its teaching, research and service. With a global reputation for excellence, UA provides an inclusive, forward-thinking environment and nearly 200 degree programs on a beautiful, student-centered campus. A leader in cutting-edge research, UA advances discovery, creative inquiry and knowledge through more than 30 research centers. As the state's largest higher education institution, UA drives economic growth in Alabama and beyond.