The University of Alabama will honor six students and three faculty members for their outstanding contributions to the Capstone. The Premier Awards honor students, faculty and staff who exemplify the highest standards of scholarship, service, leadership and character.
William P. and Estan J. Bloom Scholarship Award
This award honors a junior who has improved intergroup relations within the University community.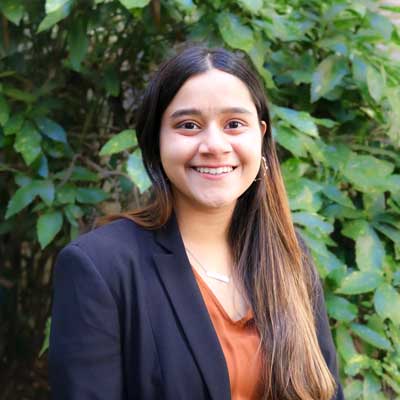 Fatema Dhondia
Fatema Dhondia had several goals when she stepped foot on campus. She aimed to find her place, take part in leadership opportunities and create a legacy at UA.
Dhondia has done just that. Majoring in both mechanical engineering and German, she joined Alpha Omega Epsilon, a STEM sorority for women to help and empower each other. She's an ambassador for the College of Engineering and a student leader through Honors Action. She previously participated with the #OneUA campaign, which aimed to inform prospective students about Greek life and the Division of Diversity, Equity and Inclusion.
Dhondia was named president of the United Greek Council in 2021, establishing relations with other Greek councils as well as assisting in the planning of a new building that would also serve as a storm shelter. She continues to represent the Capstone through her actions and service.
The Judy Bonner Presidential Medallion Prize
This award recognizes a member of the UA community who has gone above and beyond normal expectations to change the culture or implement new initiatives designed to advance the Alabama experience for all undergraduate students or a segment of the undergraduate population.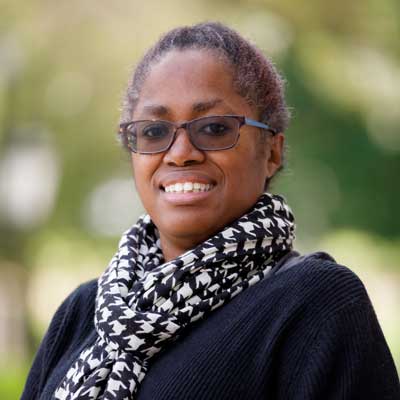 Dr. Hilary N. Green
Dr. Hilary N. Green is an associate professor of history for the department of gender and race studies and serves as the African American Studies co-director. Known for her "Hallowed Grounds" tour, which takes visitors on a tour of the University while discussing the evolution of campus, Green's historical research is unparalleled.
The Black Faculty and Staff Association partnered with Green to make the tour more accessible to the community. The tour focuses on the deep-rooted history of UA, including the lives and experiences of many enslaved humans.
Green has published several books, journal articles and more, such as "Educational Reconstruction: African American Schools in the Urban South 1865–1890." Her impact is felt among the campus community for her extraordinary research.
The Morris Lehman Mayer Award
This award recognizes one graduating senior and one teaching faculty who exemplifies integrity, selfless service and leadership at the University and in the community, and who have made significant contributions to student life.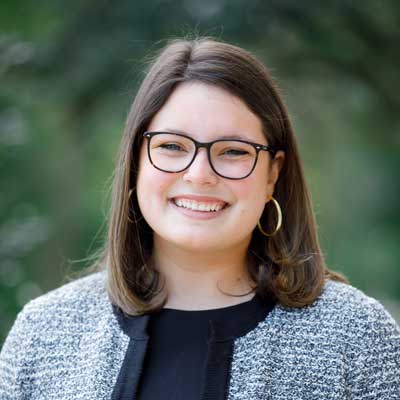 Sydney Callen Woodard
For Sydney Callen Woodard, her mission was to create a positive impact at The University of Alabama. Woodard, a senior majoring in finance and economics on the pre-law track, was raised with the mindset "leave things better than you found them."
Woodard is a member of several organizations on campus, including the Blackburn Institute, homecoming executive committee, Greek life and the Student Government Association. In these roles, she developed several leadership and public speaking skills. She is heavily involved with civic engagement and works with campus partners to create learning initiatives.
Her commitment to serving others expands to serving as the logistics assistant and counselor for the American Legion Auxiliary Alabama Girls State program. In 2021, Woodard oversaw the two-part Girls State program, the largest-ever session of Alabama Girls State. Mentoring others and providing tools to succeed are just two of Woodard's favorite passions.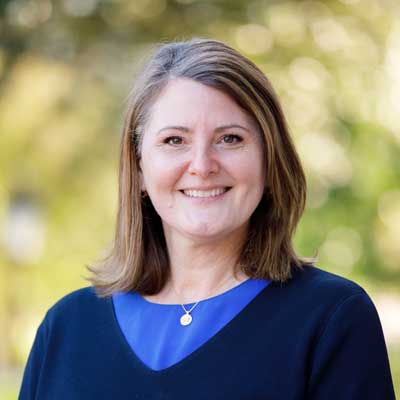 Dr. Caroline Parsons
Dr. Caroline Parsons is an assistant professor for the department of communication studies, focusing on interpersonal communication and communication education. Her courses address critical decision making, the principles of human communication and interpersonal communication.
Parsons became a beloved professor at UA for her diligent work ethic and accessibility to students, faculty and more. She has served on a variety of graduate committees, internships, debate and forensics and more. She was recognized as adviser of the year twice by Lambda Pi Eta national honor society.
Parsons, who earned her bachelor's degree and doctorate at the University, strives to create an inclusive and welcoming environment for her students, peers and alumni.
The John Ramsey Award
This award recognizes a junior with the versatility of gifts and attainments, as well as the breadth of excellence in mind and character, that have traditionally been the goals of a liberal education.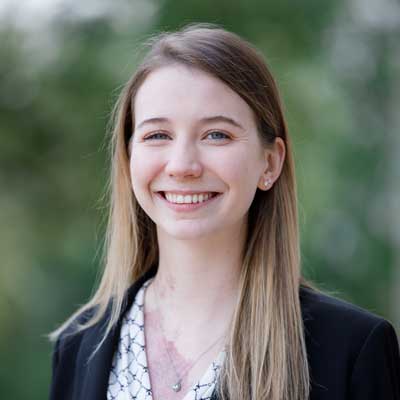 Corinne Baroni
Corinne Baroni is a go-getter. So much so, that even before classes first started freshman year, she volunteered as part of Honors Outdoor Action and became inspired to become part of efforts to fight environmental injustice. Baroni was eager to learn new skills and jumped into a lab setting. Majoring in environmental engineering, Baroni became an integral part of UA's research.
Working in the UA Water Quality lab, Baroni has spearheaded several doctoral-level research projects and continues to collect e. coli and cryptosporidium samples as well as sediment profiles from the Black Belt region of Alabama, which is suffering from wastewater mismanagement and resulting public health issues.
Baroni is also earning a minor in the liberal arts as part of the Blount Scholars Program. Her time in Blount, service activities and research projects have been incredibly important to her time at UA, and she is grateful and excited to embark on a Great Ideas Tour of Western Europe centered on water and justice to tie together her many interests.
The Catherine Johnson Randall Award
This award recognizes the most outstanding graduating senior based on GPA, rigor of course of study and extraordinary scholarly or creative endeavor.
Anna Stevenson
As a Randall Research Scholar, Anna Stevenson is prepared for whatever life throws her way. The mechanical engineering major wanted to challenge herself, while also improving the lives of others.
Stevenson has worked alongside professors, students and researchers, but her biggest project to date is working on an experimental apparatus that simulates conditions typically found in a diesel engine, allowing the study of spray combustion with high-speed optical diagnostics. Stevenson and the team aim to help reduce fuel consumption and greenhouse gas emissions.
Stevenson is the current president for the student section of the American Society of Mechanical Engineers at UA. She's served in several roles for ASME as a student and looks to continue volunteering her time and research.
The Algernon Sydney Sullivan Award
This award recognizes excellence of character and service to humanity. It honors one man and one woman of the graduating class and one non-student who have been helpful and associated with the University.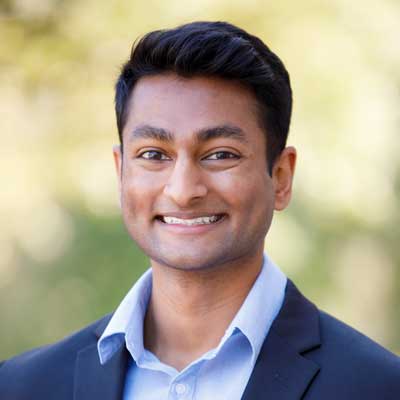 Tejas Dinesh
The University Fellows Experience helped shape Tejas Dinesh. The highly selective honors program recruits students out of high school for both service and intellect.
Through UFE, Dinesh has demonstrated his dedication to serving West Alabama communities through "Project Catalyst," a three-week creative writing seminar for high school students. Dinesh created a curriculum for 10-grade students in Perry County, Alabama.
Dinesh was the founding president of Capstone Commission on Socially Responsible Investing and has been a member of Honors College Assembly and No Strings Attached.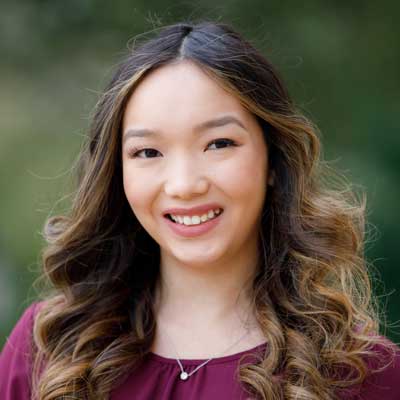 Lana Fuqua
Lana Fuqua came to the University hoping to leave a lasting impact. She did just that, by stepping up to meet the needs of the community with a series of town halls about body image and mental health.
As a dance and communication studies double major, Fuqua understands the importance of developing partnerships within the community. During the 2020 academic year, Fuqua created departmental merchandise which helped with recruiting new students.
Fuqua was elected head of the Dance Ambassadors program, serves as president of Yonder Contemporary Dance Company, and is also the founding member of the department's diversity committee in 2020.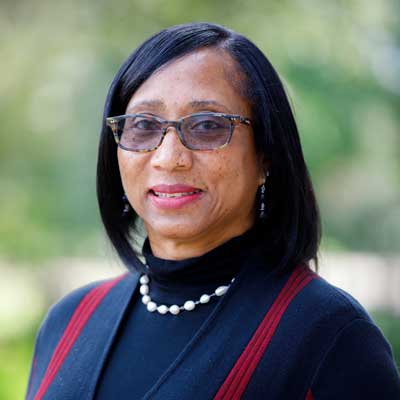 Cynthia Moore
As faculty advisor for the Afro-American Gospel Choir, Cynthia Moore continues to make an impression at the Capstone. The choir's mission is to provide a home for students interested in performing gospel music and dance specific to African American culture.
Moore has been the adviser to the group for more than 25 years, creating bonds across campus and the state. Moore partnered with Auburn University to host the annual Unity Concert, which benefits a philanthropic cause in either the Tuscaloosa or Auburn community.
In 1993, Moore helped establish the Rural Health and Rural Minority Health Scholar Programs, which are designed to expose and encourage rural high school students to consider a career in the healthcare field and return to rural Alabama to help improve the quality of care in those communities.
During the fall of 2020, she assisted with the COVID-19 testing efforts on campus, helping make testing more accessible to faculty, staff and students.